American Prosperity Group (APG)
AMERICAN PROSPERITY GROUP (APG) is a cutting-edge financial planning company with diversified products and services, a state-of-the-art business system, and an outstanding franchise opportunity.
---
| | | | |
| --- | --- | --- | --- |
| Cash Investment: | $50,000 | Investment Range: | $50,000 |
| Franchise Fees: | $50,000 | Training & Support: | Yes |
| Franchise Units: | 16 | Financing Available: | Yes |
Overview
When you become an APG Franchisee, your career takes on an entirely new dimension...and new opportunities. That's because of our innovative and creative way of doing business. You'll specialize in the growing Retirement and Estate Planning field, educating and demonstrating to your prospects and clients how they can maximize their income today, while helping them Protect, Preserve and Perpetuate their wealth for future generations. You'll have excellent and enhanced opportunities because you'll stand out from others in the industry. Not only will you have better training than others, but your prospects and clients will be happy to know that you charge no up-front costs, commissions or fees. Further, they'll be delighted to know that they have no commitment to do business with you, and no obligation to purchase any financial products from you. They'll be impressed by the fact that you'll never charge them for your time, nor engage them in contractual brokerage asset-based fees, commonly known as "wrap accounts." Without question, our way of doing business means greater opportunities...for you.

A whole new world of opportunities opens up for you as an APG Franchisee due to our innovative and creative business methods, and due to the many advantages we provide to you.
Products & Services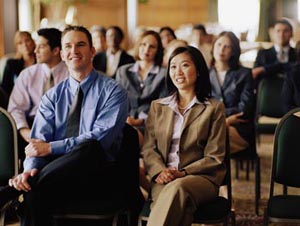 Headquartered in Wayne, New Jersey, AMERICAN PROSPERITY GROUP (APG) is a cutting-edge financial planning company with diversified products and services, a state-of-the-art business system, and an outstanding franchise opportunity. We are dedicated to our clients, focusing on their needs first and foremost. We pride ourselves on being fully trained Retirement and Estate Planning Specialists – not stockbrokers.

At APG, we build relationships based on trust ; provide outstanding retirement and estate planning services, while offering strategies, techniques and a diversified range of superb financial products from leading companies. We never charge a consultation fee nor do we obligate our client's into Brokerage based wrap accounts with on-going oversight fees, as is most popular in the financial planning business. We are truly a special company.

When it comes to the protection of wealth, perhaps no one needs more professional assistance than today's affluent seniors, especially those in the age group known as "The Greatest Generation."

What is at stake for them, as well as for their children, their grandchildren and their beloved charities, is a phenomenal $18 trillion. That is the potential wealth they will be leaving to their heirs, the "Baby Boom" Generation, over the next several years.

Unfortunately, it won't be happening for many if they don't have expert advice and proper protection and planning.
Training & Support
As a member of our AMERICAN PROSPERITY GROUP Franchise network, you'll benefit from our financial planning workshops, sales and overall consulting experience. Our seasoned team of professionals is dedicated to serving you. The franchise support services you'll receive include:

Corporate Identity and Logo

You'll share in the use of our APG name, logo, tagline - and in all of our trademarks. They represent our highly regarded reputation and experience in financial planning, as well as our commitment to client service and the highest standards of excellence.

Comprehensive Training

You'll be trained in all aspects of our operational procedures and systems: administrative, office, personnel, workshop, sales and marketing methods, including our computer software programs. You'll receive specific instruction through our corporate support center, as well as on-the-job-training at your own location prior to, during and after your office is up and running.

State-of-the-Art Website

As an AMERICAN PROSPERITY GROUP Franchise Owner, you'll be supported by our state-of-the-art APG Website. This is an outstanding information and educational resource for your clients – and an excellent marketing tool for you. It includes our comprehensive learning center. Here, your clients and prospective clients can find a wealth of invaluable material, including helpful articles, financial calculators, informative newsletters, and a comprehensive glossary of financial terms.

Operations Manual

This is your guidebook, containing your daily operational procedures. It's an invaluable tool, one that will help you keep your APG franchise running smoothly and efficiently...for years to come.

Company Intranet System

You'll have complete access to our company intranet system, APG PLUS! Here you'll find a wide variety of information including company announcements, bulletin boards, ideas, articles, newsletters and discussions – all designed to assist you in serving your clients. In addition, our Intranet system is available to our Franchisees to download pertinent and regularly updated software, forms, product information, audio and video messages and a host of other helpful tools. APG PLUS is also our internal communications portal where you can review messages and communicate directly with our Corporate Offices. APG Franchisees will also be able to view daily, weekly, monthly, and YTD financial reports.

Ongoing Service and Support

We're always available during business hours and often beyond that, to render service, answer your questions and address your needs. Also, an APG field representative will visit you on a periodic basis. As a valued member of our franchise network, you'll receive stellar business advice and extraordinary support.
Why American Prosperity Group (APG)?
NO EXPERIENCE PREFERRED

APG is America's Premier Retirement and Estate Planning Franchise

Unlimited income potential

No employees necessary

No expensive retail location to rent or purchase

Low intitial investment/start-up

Personal, face-to-face training from APG's Founder and President

Retirement and Estate Planning is one of America's greatest growth professions

Your spouse can be an active participant in your business

Realize your own financial dreams by helping your clients realize theirs
Are You a Good Fit for American Prosperity Group (APG)?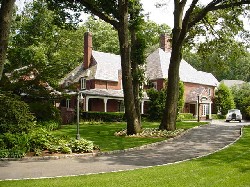 We're looking to award franchises to a select group of qualified, self-motivated and professionally minded people who have the drive, discipline and determination to own their own businesses. You might be among them! We require NO EXPERIENCE in the Financial Industry! You should be people, sales and relationship-driven as well as civic-minded and community-oriented. You should also display sound judgment and stability with a winning attitude and possess the highest personal and professional qualities, including honesty, integrity and self-motivation.

You will be required to obtain insurance and securities licenses in your home state before commencing operations as an American Prosperity Group franchise owner. APG will assist you in this process.

If you meet the APG standards and you are interested in our outstanding franchise opportunity, we'd like to talk with you. And remember, we actually prefer that you have NO previous experience in the financial services industry.
People Who Viewed American Prosperity Group (APG) Also Submitted for These Franchises
Browse Related Franchises by Industry
Please Note: This American Prosperity Group (APG) advertisement, and all other franchise opportunities, franchises for sale, business opportunities, businesses for sale, franchise financing providers, and other advertisements on this website should not be considered an offering or solicitation, and they are not recommended, endorsed, or approved in any way by FranchiseClique.com. All listings and advertisements on this website are submitted to Franchise Clique by the franchise, business opportunity, business for sale or other advertiser, and that information is relied entirely on for the truthfulness and accuracy of the information provided. Franchise Clique has no stake in these companies, and have not independently verified any of the information submitted, no responsibility for its accuracy or completeness is assumed by Franchise Clique. Persons submitting the inquiry form are under no obligation to purchase or otherwise utilize any services offered, they are simply requesting more information on the franchises or business opportunities listed. Please review the full advertisement before responding.
Submit Now to Get a FREE eBook - Read More
Transitioning from Employee to Entrepreneur
"
... a step-by-step guide to help you make the transition from the employee culture to that of the entrepreneurial world. This book is a complete toolkit and user's guide for success for everyone who dreams of starting his or her own business.
"
Receive FREE Franchise Info
About American Prosperity Group (APG)
Selected Companies:
Loading request list...