Anago Cleaning Systems
Anago: Join one of Entreprenuer Magazine's Top 50 Fasting Growing Franchises!
---
| | | | |
| --- | --- | --- | --- |
| Cash Investment: | $5,400 | Investment Range: | $5,400 - $5,450 |
| Franchise Fees: | $1,000 | Training & Support: | Yes |
| Franchise Units: | 2434 | Financing Available: | Yes |
About Us
Master Your Fortune and Your Future
Anago Cleaning Systems is one of world's leading commercial cleaning franchise companies, offering both Master Franchise and Janitorial, or Unit Franchise business opportunities.
Since 1989, Anago has been perfecting a success system that leverages technology plus the power of pride in business ownership that puts the power of Commercial Janitorial Franchising in your hands.
For Anago Franchise Owners, the proven model means one of the fastest, most risk-free success vehicles in the entire franchise industry. When you purchase an Anago Master Franchise or Unit Franchise, you are helping to secure a future in a recession-resistant, exploding industry. Commercial cleaning services are more in demand today than they ever have been.
Your Future Starts Today!
---
Master Franchises
As an Anago Master Franchise Owner, you act as the Regional Franchise Owner with exclusive rights to the Anago system in your territory. That is, you will sell, orient, and support Unit Franchise Owners in your region using our concepts and methods. Unit Franchise Owners operate distinct businesses in their territories and perform day-to-day operations. As a Master Franchise Owner, you are not in the cleaning business, you are in the franchising business.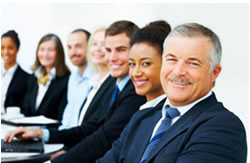 We provide you with everything you need:
Site selection assistance for your new Anago Regional Office.

Live training at your new Anago Regional Office.

Computer software and training.

Intensive support during the start-up period.

Call center support.

Sales and Operations training.

Ongoing support for all aspects of your business.
---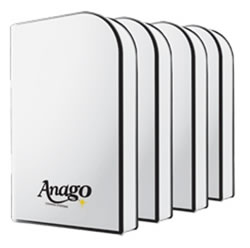 Unit Franchises
As a Unit Franchise Owner you will join the thousands of other Anago Franchise Owners that are currently cleaning some of the best known clients in the nation. Your Anago Regional Office handles most of the administrative tasks associated with a small business, including everything from finding clients, to estimating and setting up cleaning contracts, to billing and collections. You are able to focus on cleaning office buildings, retail stores, manufacturing facilities, and just about any other commercial property.
You will receive both initial orientation and ongoing support from your Anago Regional Office. Additionally, you will learn the ins and outs of how to build your business on a solid foundation and avoid the mistakes that isolated entrepreneurs can make. You'll learn local market dynamics from the pros and how to deliver first-class client service, leading to contract renewals and word-of-mouth referrals. You will be able to multiply your time and energy using the Anago system and that will multiply your earnings!
People Who Viewed Anago Cleaning Systems Also Submitted for These Franchises
News / Press Releases for Anago Cleaning Systems
Browse Related Franchises by Industry
Please Note: This Anago Cleaning Systems advertisement, and all other franchise opportunities, franchises for sale, business opportunities, businesses for sale, franchise financing providers, and other advertisements on this website should not be considered an offering or solicitation, and they are not recommended, endorsed, or approved in any way by FranchiseClique.com. All listings and advertisements on this website are submitted to Franchise Clique by the franchise, business opportunity, business for sale or other advertiser, and that information is relied entirely on for the truthfulness and accuracy of the information provided. Franchise Clique has no stake in these companies, and have not independently verified any of the information submitted, no responsibility for its accuracy or completeness is assumed by Franchise Clique. Persons submitting the inquiry form are under no obligation to purchase or otherwise utilize any services offered, they are simply requesting more information on the franchises or business opportunities listed. Please review the full advertisement before responding.
Submit Now to Get a FREE eBook - Read More
Transitioning from Employee to Entrepreneur
"
... a step-by-step guide to help you make the transition from the employee culture to that of the entrepreneurial world. This book is a complete toolkit and user's guide for success for everyone who dreams of starting his or her own business.
"
Receive FREE Franchise Info
About Anago Cleaning Systems
Selected Companies:
Loading request list...