Creation Carpets & Flooring of America
Creation Carpets & Flooring of America is quickly becoming the flooring dealership of choice in the US.
---
| | | | |
| --- | --- | --- | --- |
| Cash Investment: | $19,900 | Investment Range: | $19,900 - $20,000 |
| Franchise Fees: | $19,900 | Training & Support: | Yes |
| Franchise Units: | 70 | Financing Available: | Yes |

Creation Carpets & Flooring Dealership Information:



Compare Us to Anyone!
Don't Settle for Second Best!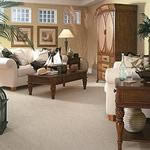 Creation Carpets of America (CCA) was founded by flooring veterans Robert and Cathy Morse. They wanted to bring better, more affordable opportunities to those interested in owning their own flooring business. The concept is simple: with a minimal investment, a new flooring dealer can receive comprehensive training, preferred pricing, marketing and promotional materials, and a full array of samples. In the thirteen years since Creation Carpets & Flooring was established, there are over 52 Independent Dealers nationwide and growing. Creation Carpets & Flooring of America is quickly becoming the #1 flooring dealership in the US.

Fast becoming the Company of Choice in the flooring and wood business
Available now, Qualified Lead Programs!!! Priceless.

Creation Carpets & Flooring of America is an exclusive, one-of-a-kind concept that satisfies the demand of individuals who want to own and operate their own flooring business.

The average cost of starting a traditional showroom carpet business is in excess of $75,000! This high investment is attributed to showroom and inventory expenses, sales and staff salaries, credit lines and warehousing costs. Profit margins would not be realized for a long time. Through Creation Carpets of America's exclusive program, these costs are eliminated and you will be able to start making profits immediately from our numerous product lines. Imagine having the ability of owning and operating your own flooring business at a fraction of the cost of a traditional showroom.

Exciting new business opportunity can offer you
Quality in-demand products

Deep discount pricing

Established vendors

On-going support

Large protected working territories
As a CCA dealer you will offer quality products such as
Carpet


Wood floors

Laminates

Area rugs

Ceramic tiles

Shutters

Specialty blinds

Wood blinds

Verticals
At Creation Carpets of America (CCA), we offer an extensive training program with a commitment to excellence.
As a CCA dealer you will be entitled to:
Expenses-paid Training: Your expenses for training at our headquarters in San Antonio, Texas will be covered by CCA (up to $500.00)
Complete Industry Introduction: Get a thorough overview of the carpet industry, including manufacturing techniques and distribution methods
Operations Training: How to measure an installation, hire competent installers, process a customer credit application and insure customer satisfaction
Sales Training: Lead follow-ups, sales calls, presentations and closing techniques
Marketing Plan Assistance: We'll help you develop a marketing plan for your dealership, including sales and promotional materials and advertising information
Sample Selection: You'll receive a large selection of various carpet, wood and laminate samples.
Low Pricing Access: You'll have access to our guaranteed lowest mill direct pricing, as well as advice on how to set your own profit margins
Ongoing Support: CCA will provide you with operational and ongoing suppport for the life of your dealership.

No need to take our word for it, listen to what our franchisees say

"Being a law enforcement officer, I was completely skeptical of franchise possibilities or "work-from-home opportunities." If you have done any research at all, every business opportunity will tell you they are "the best." Don't believe it! I spent close to a year researching opportunities and luckily found MITS/CCA. Owners Robert & Cathy Morse have proven that their company is more than an opportunity - it's a livelihood and a complete passion. Being a part of a national buying group gives us the complete ability to compete with national franchise businesses at half the cost. Better yet, we do not pay franchise fees or monthly royalties. Try getting that from any reputable business opportunity! You owe it to yourself and your family to take a leap of faith and research MITS/CCA. I'm confident you will be impressed."
Jonathan D. Jarrell, Blinds & Floors Galore, Ocala, Florida


The future you're building belongs to you

Please note that territories for (Creations Carpets/ Made In The Shade) are filling up fast. We are currently looking for prospects interested in moving forward within the next 6 months.
People Who Viewed Creation Carpets & Flooring of America Also Submitted for These Franchises
Browse Related Franchises by Industry
Please Note: This Creation Carpets & Flooring of America advertisement, and all other franchise opportunities, franchises for sale, business opportunities, businesses for sale, franchise financing providers, and other advertisements on this website should not be considered an offering or solicitation, and they are not recommended, endorsed, or approved in any way by FranchiseClique.com. All listings and advertisements on this website are submitted to Franchise Clique by the franchise, business opportunity, business for sale or other advertiser, and that information is relied entirely on for the truthfulness and accuracy of the information provided. Franchise Clique has no stake in these companies, and have not independently verified any of the information submitted, no responsibility for its accuracy or completeness is assumed by Franchise Clique. Persons submitting the inquiry form are under no obligation to purchase or otherwise utilize any services offered, they are simply requesting more information on the franchises or business opportunities listed. Please review the full advertisement before responding.
Submit Now to Get a FREE eBook - Read More
Transitioning from Employee to Entrepreneur
"
... a step-by-step guide to help you make the transition from the employee culture to that of the entrepreneurial world. This book is a complete toolkit and user's guide for success for everyone who dreams of starting his or her own business.
"
Receive FREE Franchise Info
About Creation Carpets & Flooring of America
Selected Companies:
Loading request list...