Made in the Shade Blinds & More
Made in the Shade is a home-based window coverings business which offers customers the convenience of purchasing high quality window coverings at great prices right in their own homes!
---
| | | | |
| --- | --- | --- | --- |
| Cash Investment: | $25,000 | Investment Range: | $25,000 |
| Franchise Fees: | $25,000 | Training & Support: | Yes |
| Franchise Units: | 60 | Financing Available: | Yes |

Blinds * Shutters * Shades * Draperies
Made in the Shade Window Covering Business Dealership Information:

Made in the Shade is a Business Opportunity Made for You!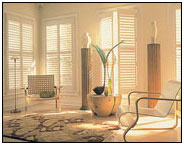 Are you ready to own and enjoy your own business? Are you looking for a lucrative, home-based business with a low start up cost. Great support and benefits. Join a $7.5 billion a year industry! Made in the Shade is a home-based window coverings business which offers customers the convenience of purchasing high quality window coverings at great prices right in their own homes!

The Opportunity That Awaits You…
With Made in the Shade, you will enjoy easy start-up, no overhead (no store-front and no inventory), the freedom to set your own hours and work from a home-base, exclusive sales territories, and brand-name window coverings at factory discounted pricing. Being part of Made in the Shade's network means you will enjoy the long-lasting relationships we have formed with major, brand-name manufacturers. These relationships are invaluable since you will enjoy loyal service and substantially lower prices.

"We did a lot of research in the window coverings industry before investing in Made in the Shade. When we discoverted it we thought it was too good to be true. Well, our investment in Made in the Shade has been even better than we could have imagined. We originally bought one territory in Alberta in 2010 and found the business model worked so well that we wanted to buy many more. So, in 2011, we decided to acquire 6 additional territories in Alberta and British Columbia. Cathy and Robert Morse have supported us from day 1 and our business just keeps growing and growing. The pricing from Made in the Shade's purchasing power is terrific. This business model is a no-brainer!"
- Coral Devcich - Airdrie, AB

What You Can Expect From Us:
"I want to sincerely thank you for allowing me to partner with Made in the Shade. My background of twelve years with Springs Window Fashions, and over six months researching and planning my own window treatment business, gave me a complete understanding of my options: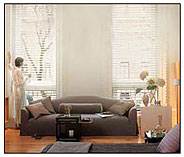 Option 1: The expensive franchises with their significant initial investment, small territories, rigid business plan, and inflated monthly franchise fees.
Option 2: The Made in the Shade dealership opportunity with your reasonable one time investment, generous territories, suggested business plan, and ZERO monthly fees.
In addition to the obvious advantages of MITS, the tools and dealership support continue to exceed my expectations. In speaking with other dealers, it truly feels like you and Robert are investing in each of us, versus a typical franchise system where the franchisees invest in the corporate culture-business system. Your honesty and strong business ethics make me proud to be a part of your team. I strongly recommend your business plan and dealership opportunity. Please have any and all prospective dealers contact me so I can share my enthusiasm and experiences. "
Doug Brunner
Owner, Made in the Shade of Wisconsin

MADE IN THE SHADE BLINDS
Take the next step now! Tell us where to send you additional ownership information including support and training, financing options, available locations and more by submitting the following Rapid Request form.
People Who Viewed Made in the Shade Blinds & More Also Submitted for These Franchises
Browse Related Franchises by Industry
Please Note: This Made in the Shade Blinds & More advertisement, and all other franchise opportunities, franchises for sale, business opportunities, businesses for sale, franchise financing providers, and other advertisements on this website should not be considered an offering or solicitation, and they are not recommended, endorsed, or approved in any way by FranchiseClique.com. All listings and advertisements on this website are submitted to Franchise Clique by the franchise, business opportunity, business for sale or other advertiser, and that information is relied entirely on for the truthfulness and accuracy of the information provided. Franchise Clique has no stake in these companies, and have not independently verified any of the information submitted, no responsibility for its accuracy or completeness is assumed by Franchise Clique. Persons submitting the inquiry form are under no obligation to purchase or otherwise utilize any services offered, they are simply requesting more information on the franchises or business opportunities listed. Please review the full advertisement before responding.
Submit Now to Get a FREE eBook - Read More
Transitioning from Employee to Entrepreneur
"
... a step-by-step guide to help you make the transition from the employee culture to that of the entrepreneurial world. This book is a complete toolkit and user's guide for success for everyone who dreams of starting his or her own business.
"
Receive FREE Franchise Info
About Made in the Shade Blinds & More
Selected Companies:
Loading request list...