360clean
Regional Developers of 360clean are responsible for selling franchises, acquiring accounts for their franchisees, coaching and supporting the franchisees in their region.
---
| | | | |
| --- | --- | --- | --- |
| Cash Investment: | $40,000 | Investment Range: | $29,500 - $60,000 |
| Franchise Fees: | $29,500 | Training & Support: | Yes |
| Franchise Units: | 75 | Financing Available: | No |

What is 360clean?
360clean is a specialized commercial cleaning business (Medical Grade Office Cleaning) that provides an exceptional opportunity in a growing and recession resistant industry. The foundation of 360clean is in providing a health focused cleaning service to medical offices, but we offer that same specialized service to all commercial office buildings. This offers our franchise owners a niche in their market!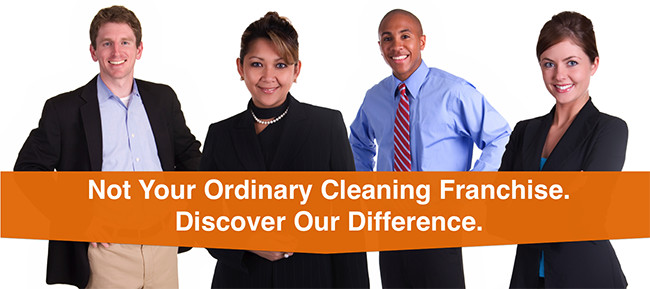 How is 360clean different?
At 360clean, you receive a training program that provides you the ability to be a respected business owner. Unlike the traditional janitorial franchise, you are trained and educated on the valuable components of building a business. The foundation of our training program is based on the principle that our franchisees are the most important aspect of the 360clean brand.
Below are examples of why 360clean is different:
Specialized Training

Specialized Approach to Cleaning

Sales Support/New Customers

Focus on Franchisee Financial Success

Ongoing Business Education and much more.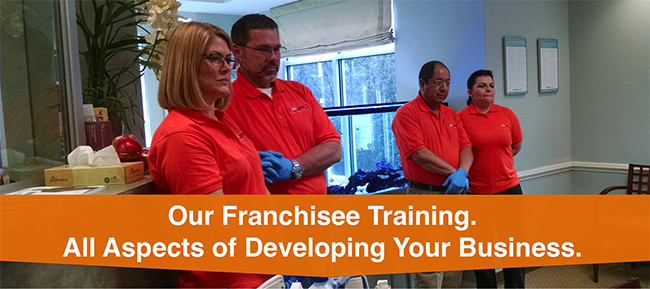 Growing Your Business
In every successful business, there are many internal departments that make that business successful. The problem for most small businesses is that they cannot afford to have multiple departments within their business…more importantly it takes many years before many small businesses can afford a full-time sales person.
At 360clean, we want to help you grow! With the Performance Plus program, your business can take advantage of this beneficial program that offers accounts for your business to acquire. If you don't have a Regional Developer in your area, our Franchise Support Center can offer you appointments to meet with prospective clients.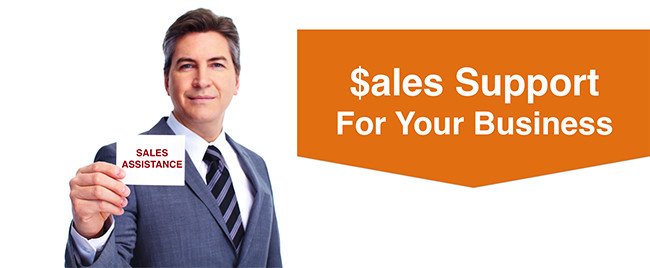 Franchisee Satisfaction
According to the Franchise Business Review, 360clean is among the top rated franchises across all industries in franchisee satisfaction as well as franchisee support and training.
Take the next step and get in touch with us today!
---
Franchise User Reviews
Loading... please wait...
---
People Who Viewed 360clean Also Submitted for These Franchises
Sorry, no records to display!
News / Press Releases for 360clean
Browse Related Franchises by Industry
Please Note: This 360clean advertisement, and all other franchise opportunities, franchises for sale, business opportunities, businesses for sale, franchise financing providers, and other advertisements on this website should not be considered an offering or solicitation, and they are not recommended, endorsed, or approved in any way by Franchise Buy. All listings and advertisements on this website are submitted to Franchise Buy by the franchise, business opportunity, business for sale or other advertiser, and that information is relied entirely on for the truthfulness and accuracy of the information provided. Franchise Buy has no stake in these companies, and have not independently verified any of the information submitted, no responsibility for its accuracy or completeness is assumed by Franchise Buy. Persons submitting the inquiry form are under no obligation to purchase or otherwise utilize any services offered, they are simply requesting more information on the franchises or business opportunities listed. Please review the full advertisement before responding.
Submit Now to Get a FREE eBook - Read More
Transitioning from Employee to Entrepreneur
"
... a step-by-step guide to help you make the transition from the employee culture to that of the entrepreneurial world. This book is a complete toolkit and user's guide for success for everyone who dreams of starting his or her own business.
"
Receive FREE Franchise Info
About 360clean
Selected Companies:
Loading request list...
You Contact Information