Gotcha Covered Blinds
The Gotcha Covered franchise is a business that works! When you are awarded a Gotcha Covered franchise, you become part of a proven system where high quality products, award-winning training and world-class support can help put you in the winner's circle and keep you there!
---
| | | | |
| --- | --- | --- | --- |
| Cash Investment: | $100,001 | Investment Range: | $100,001 |
| Franchise Fees: | $75,001 | Training & Support: | Yes |
| Franchise Units: | 130 | Financing Available: | Yes |
V2K Has Merged Operations with Gotcha Covered!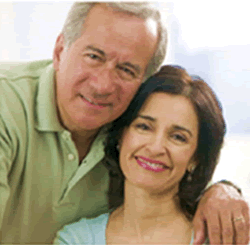 If you've landed on this page, you're obviously looking for something more out of your life-more income, more flexibility in your schedule, more time with family and friends, more meaning, more challenge, more equity in your own business, etc. If this sounds like you, we have a great opportunity that you need to seriously consider!
Now, right up front, we'll tell you that we're not right for everybody. If you're looking to invest a ton of money in a high-cost, high-overhead 'brick and mortar' business, you'll need to look elsewhere. However, if you're looking for a low-cost and flexible home-based business where you decide your hours and how much money you want to make, then here are just a few advantages of our proven system:
Ultimate Flexibility
You can work from home as a 'one-person' show, or with a spouse or partner.

You can adopt our 'executive model' where you hire sales associates and even have a retail showroom.

You can market to the residential market or the commercial market, or both.
Products in High Demand
The market for your products and service is over $20 BILLION per year.

Virtually every single home and business is a potential customer.
Unparalled Technology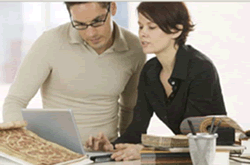 Our technology is so advanced that it saves hours and hours of adminstrative tasks that your competition has to do manually.

Our technology makes the buying experience for our customers so much better that our franchisees typically win more than 50% of the projects they propose.
Significant Income Potential
Current franchises who follow our system and actively work their business can earn in the strong six figures- and we'll prove it.

Due to our low investment and high income potential, we offer one of the best ROI (Return On Investment) of any business.
All the Training and Support You Need
You can enter the business and be successful with absolutely no prior industry experience- all you need is the willingness to promote your products and services using our proven strategies, tools and programs.

You will be in business for yourself, but not by yourself.
Gotcha Covered Offers A Low-Cost, All-Inclusive Franchise Package
If you are looking for an affordable franchise that offers you a great lifestyle and serious income potential, Gotcha Covered's all-inclusive franchise system is the solution for you! We provide you with ALL the tools you need in a home-based business- all you need is the desire and willingness to work hard for your own success. One of the great things about a Gotcha Covered franchise is that you can grow the business as large as you want. While most of our franchisees do successfully work from home, many of our franchisees have expanded into retail showrooms with several sales associates. It's all about how YOU want to grow your own business.
Here's a list of the products and services that you'll receive that truly makes this an all-inclusive franchisee:
Training - Gotcha Covered's initial two week training and advanced training provides you with the product and industry knowledge you need to succeed.

Software - Gotcha Covered's exclusive Décor Creator lets you virtually design windows coverings and coordinated furnishings in the convenience of your client's home or office. All upgrades and new releases are easy to download. Plus, we provide a variety of business software, including Microsoft Office and QuickBooks Pro.

Hardware - Gotcha Covered provides a high quality, active matrix screen laptop computer, carrying case and high quality portable color printer. Your customers can "see" every product that Gotcha Covered sells in order to select the perfect window covering in a one stop sale!

Intranet - Gotcha Covered's powerful Intranet system allows you to upload and download orders, have access to all price and product changes, and stay abreast of all new developments.

The Gotcha Covered Window Fashion Package - Not only can customers "see" what they are purchasing before they buy, they can also touch and feel many of Gotcha Covered products. We provide you with an extensive "sample" package including over 1500 fabrics, vertical and horizontal blinds, shutters, shading systems, and decorative drapery hardware samples.

Marketing - Gotcha Covered provides you with the initial marketing materials you need to get started: business cards, letterhead and envelopes. Plus, we provide compelling print materials for you to market your business, including door hangers, ad slicks, direct mail pieces, brochures, and more. We give you all the initial print marketing materials you need to become in demand and leave a powerful impression.

Support - Gotcha Covered's toll free help line means we have a knowledgeable staff of support professionals who are ready to answer your questions or concerns, even if you're calling from your customer's home. You will be assigned a personal Field Support Representative for support visits and ongoing work.
Our current franchises (where available) can be purchased at the following rates: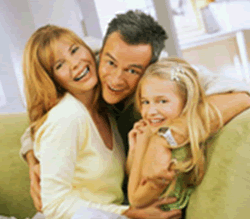 Single Territory: $59,900

Double Territory: $91,400
We also recommend that you have an additional $10,220- $22,400 in working capital to get your business up and running, which brings the total initial investment from $40,170 to $82,300. Additional territories are offered at discounted rates, and more detailed information regarding your investment can be found in Gotcha Covered's Franchise Disclosure Document (FDD), which we are happy to provide to you.
We know once you proceed through the due diligence process with Gotcha Covered, you'll agree that a Gotcha Covered home based franchise clearly represents one of the best business opportunities available anywhere! Contact us today to find out if territories are still available in your area!
---
Franchise User Reviews
Loading... please wait...
---
Browse Related Franchises by Industry
Submit Now to Get a FREE eBook - Read More
Transitioning from Employee to Entrepreneur
"
... a step-by-step guide to help you make the transition from the employee culture to that of the entrepreneurial world. This book is a complete toolkit and user's guide for success for everyone who dreams of starting his or her own business.
"
Receive FREE Franchise Info
About Gotcha Covered Blinds
Selected Companies:
Loading request list...
You Contact Information