Hand and Stone Massage Spa
Hand and Stone Massage Spa
---
Overview
Hand & Stone Massage Spa is uniquely positioned to be the industry leader in the membership based massage industry. The model is simple; we offer a wide range of high quality, affordable massage services at convenient locations. Walk in visits, scheduled appointments and yearly membership programs allow our clients to take advantage of the relaxing ambiance and enjoy a remarkable experience during any of the 3,000 plus available monthly appointment hours.
From inception, Hand & Stone Massage Spa was built to become the leading National Franchise in the Massage Industry. At Hand & Stone Massage Spa we did not pioneer the industry, rather we have looked at how to improve on it and have built the most efficient operating systems offering the most services that both enhance our clients' experience and create addition revenue streams for the owner.
Products & Services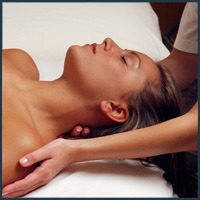 HAND & STONE

is a Membership Based Massage Spa that Capitalizes on the Huge and Growing Demand for Massage Therapy.

Our Franchise is Smart and Simple – provide affordably priced, conveniently located therapeutic massage services 7 days a week. Offer a low introductory price to bring customers in and a low cost, easy-to-join membership program to keep them coming back. It works!

Strong Brand Awareness and Repeat Business is Our Trademark.
Our customers believe in our brand and keep coming back monthly, bi-monthly and even weekly. Our Massage Therapists love what they do and love working with us. That's a powerful combination to have in a business today!
Training & Support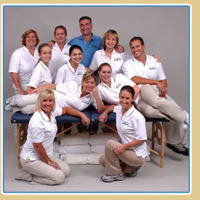 Support Services
The Hand & Stone franchise combines our tried and true business system with incredible support. Our team of experienced professionals will assist you in all aspects necessary to start-up and run your new business with confidence!
Start-up Support
Aid in choosing an appropriate site for your massage spa

Guidance through facility planning and design

Guidance through the recruitment, hiring, and training process of massage therapist and support staff

Support of Grand-Opening coordination
Extensive Classroom and On-Site Training
Complete classroom training Program

Formal instruction including all administrative, operational and sales/marketing essentials

On-site training at an active Hand & Stone location

On-site training at your facility upon opening
Ongoing Operational Support
Ongoing training and support in critical areas of operation

Use of well organized and easy to use operations manual

State of the art, user friendly software

Cooperative discounts for products and equipment

Access to home office staff and field support

Scheduled visits from support staff
Marketing Programs and Tools
Use of Hand & Stone name and logo

Corporate website promotions

Radio, television and marketing materials

Ongoing promotional and sales guidance
Why Hand and Stone Massage Spa?
The HAND & STONE team of experienced professionals will assist you in all aspects necessary to start-up and run your new business with confidence!

Located in retail shopping centers

Attractive 1400 – 3000 sq. ft. facilities with tasteful retail, reception and waiting areas

7 day a week availability that is able to accommodate thousands of appointment hours each month

A limited menu of the most in demand massage service including our very popular signature Hot Stone Massages

A huge Gift Card business

A fully computerized state-of-the-art business that is very easy to manage

A strong branding concept with a logo that is recognizable and a name that immediately conveys our message
Are You a Good Fit for Hand and Stone Massage Spa?
Our attractive business model is able to offer franchisees the opportunity to own a business without limitations that creates residual income. The franchisees spend limited time at the front counter. Their primary responsibility is to oversee the professional staff and drive the marketing efforts to keep new customers coming through the front door. Franchisees are able to leverage relationships within the community and continuously add new memberships to their Massage Spa.
---
Franchise User Reviews
Loading... please wait...
---
Browse Related Franchises by Industry
Submit Now to Get a FREE eBook - Read More
Transitioning from Employee to Entrepreneur
"
... a step-by-step guide to help you make the transition from the employee culture to that of the entrepreneurial world. This book is a complete toolkit and user's guide for success for everyone who dreams of starting his or her own business.
"
Receive FREE Franchise Info
About Hand and Stone Massage Spa
Selected Companies:
Loading request list...
You Contact Information