LIVE WELL Exercise Clinic lives by the motto, "Exercise is the best medicine."
We rehab, support, supervise, and champion the potential of those living with or at risk for chronic diseases.
The Rise of Chronic Disease
The World Health Organization has declared chronic diseases the number one killer on the planet. Chronic disease is now the cause of over sixty percent of deaths worldwide, and this number continues to increase.
The crisis is clear. Chronic diseases, such as obesity, diabetes, and heart disease, are pulverizing health care. These are conditions that a pill or procedure can't easily fix.
Our health care system is good at treating short-term medical problems, such as broken bones and infections. Medical advances are helping people live longer. But obesity is reaching epidemic proportions. The population is aging, and more people are living unhealthy lifestyles. Chronic diseases currently take a huge toll on the health care system.
At LIVE WELL, we are on a mission to design highly engaging and effective ways to inspire lasting behavior change for those at risk of chronic disease.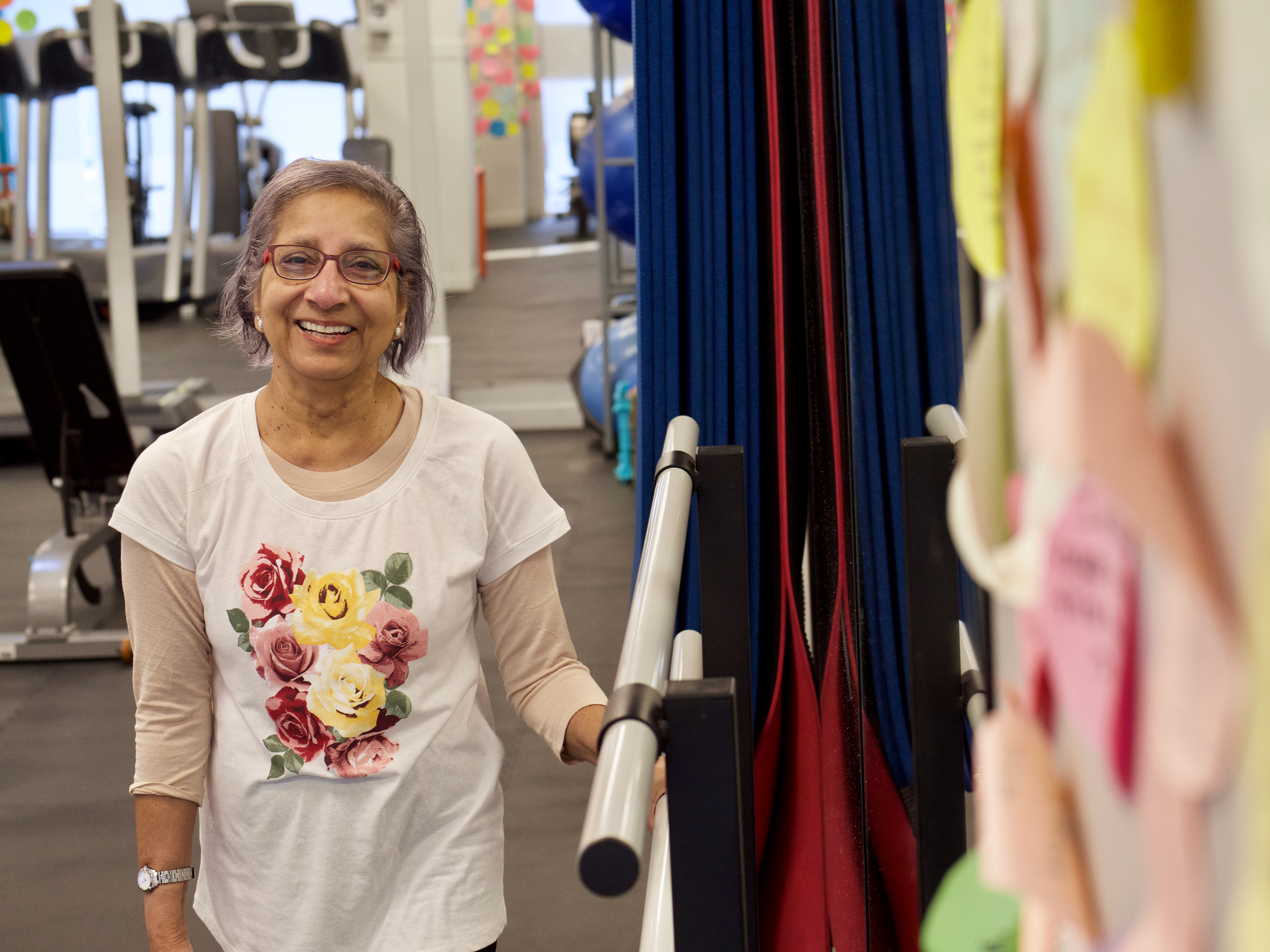 Exercise as a Vital Sign/Physician-Prescribed Exercise
When doctors refer a patient to us, an amazing thing happens. Their patients report back to them with marked improvement and rave about how much they enjoy the program. Doctors refer patients to us again and again because they see that the LIVE WELL program works. Physician-prescribed exercise is at the cutting edge of medicine today. It is an emerging trend that is at the earliest of stages, but one that is going to become quite powerful in our health care system. People trust and listen to their doctor. When the doctor prescribes a medication, patients fill their prescriptions without hesitation. When a doctor prescribes exercise, people who have never exercised in their life come to see us at LIVE WELL.
Even though physician-prescribed exercise is at an early stage, we have had over 1600 referrals in the past four years by over 200 doctors in Metro Vancouver. What will become a standard is already starting to happen at major health care systems like Kaiser Permanente in the U.S. with their program "Exercise as a Vital Sign." The health care industry is quickly realizing that prevention, personal behavior, and lifestyle (nutrition and exercise) is just as important as standard medication.
At LIVE WELL, this is what we do. Our referring doctors live and breathe this prevention philosophy. They know that physical activity is the number one predictor of overall health and have begun regularly prescribing exercise as medicine.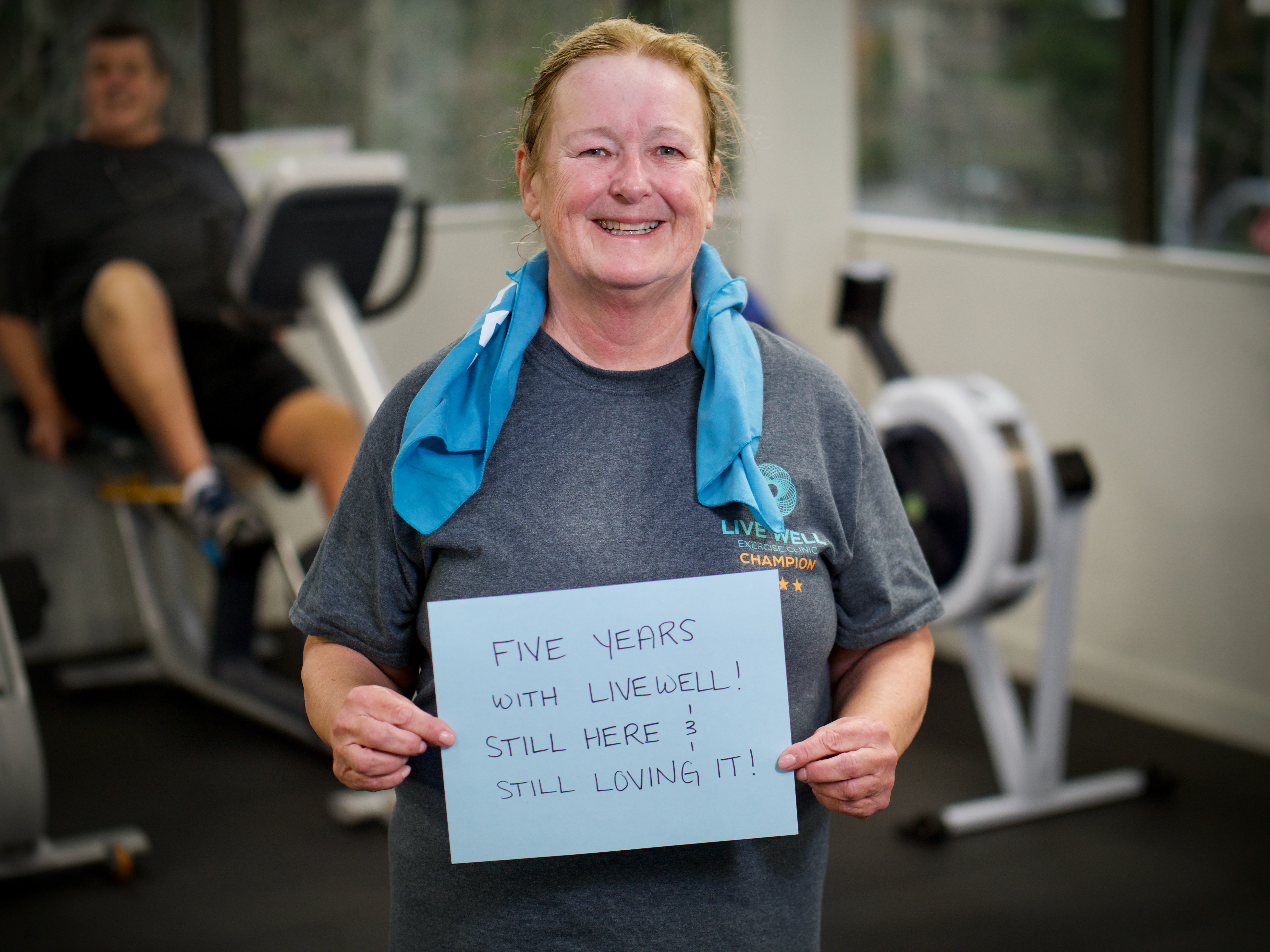 Focused Fitness Gyms
The days of the big box, one size fits all, 30,000 square foot gyms are gone. These gyms may be fine for the person who wants to be nameless, work out on their own, and most likely wear a tiny tank top or tight pants. But more and more people are alienated by this approach.
LIVE WELL occupies a unique niche in the health and wellness market: medical fitness. Our clinics are designed specifically for those with health conditions such as heart disease, diabetes, obesity, and more, as well as for preventive health. You will find no other concept exactly like it in Canada or the United States. LIVE WELL is truly one of a kind, kicking off a revolution in health care and in fitness.
Demographics
The population is changing. We are getting older and with age comes growing health concerns. While we welcome all ages to our clinics, the average age of our participants is over 50. We know that more and more people will need our services in the years to come as the large baby boomer demographic grows older.
Exercise as Medicine
LIVE WELL is on the cutting edge of health care and fitness. We know that exercise is medicine and we've found a way to produce meaningful, life-changing results.
Scientific evidence continues to support the numerous medical benefits of exercise. Paired with a healthy diet, exercise can combat and prevent many types of chronic disease. At LIVE WELL, we want to help our members achieve their optimal health. We do this by making exercise fun, social, and effective. We also take a holistic approach to health by offering nutrition counseling, lifestyle coaching, habit formation, and monitoring of vitals. Throughout the process, we always maintain communication with our members' physicians.
Why Invest in a LIVE WELL Franchise?
We are looking for people who want to:
Join a company that is leading a revolution in health care
Be first to market in a unique niche of health and fitness
Partner with a company that offers a world-class franchise support system
LIVE WELL leverages the power, expertise, proven systems, and processes that built one of Canada's most successful health care brands.
Meet your Business Development Coach
Our Business Development Coaches partner with you from the time you become a franchise partner. They will see you through our training week and start-up, and continue to assist you with your business operations with a 26-week plan after your clinic opens.
At this point, our coaching shifts from tactical to strategic, concentrating on operating metrics, your strategic plan, and the key areas of focus to optimize your current business. Our support never stops, and we are always available to you when you need guidance.
Our years in franchising have taught us this: your Business Development Coach will be your cheerleader, confidante, accountability driver, and business expert.
What We Are Looking For
A key component of building a world-class franchise system and culture is partnering with the right people. We look for highly-motivated, goal-oriented individuals who have the tenacity to run a business and bring positive change to the health care industry.
We don't look for franchisees with a specific background, and you don't have to be a medical professional to be successful with LIVE WELL. Instead, we are looking for professional men and women with high sales aptitude who are passionate about helping people live a better life.
We are drawn to people who are community-oriented and who will uphold LIVE WELL's culture and values. Franchisees should be motivated, strong leaders with the ability to support their lifestyle while starting up their franchise.
If you feel we could have a strong mutual fit, contact us today! We'll reach out to you to learn more about you and answer any questions you may have about this amazing franchise opportunity.