WHO IS LEGENDS BOXING?
Our goal was to stray away from the intimidation factor of traditional fitness gyms. Whether it's the rows and rows of confusing equipment or the lack of an inclusive, team-oriented atmosphere, we knew we wanted to create something new – a program where each daily workout was different and exhilarating, where each member could rely on personal help and direction. Most importantly, we wanted to create a place where people of different ages and skill levels become part of a close-knit community.
FOUNDERS
Of course, Legends' success begins with its fitness focus. Andrew Scott, Legends Boxing co-founder and two time Golden Gloves State champion, creates our revolutionary workouts from his extensive years of boxing and physical training. Each workout incorporates functional movements while teaching valuable, lifelong skills. Boxing is a full-body workout that builds strength, agility, and confidence, and these elements are at the core of each class. When our members come in, they're greeted warmly and leave feeling confident that they pushed their bodies to another level and had plenty of fun in the process.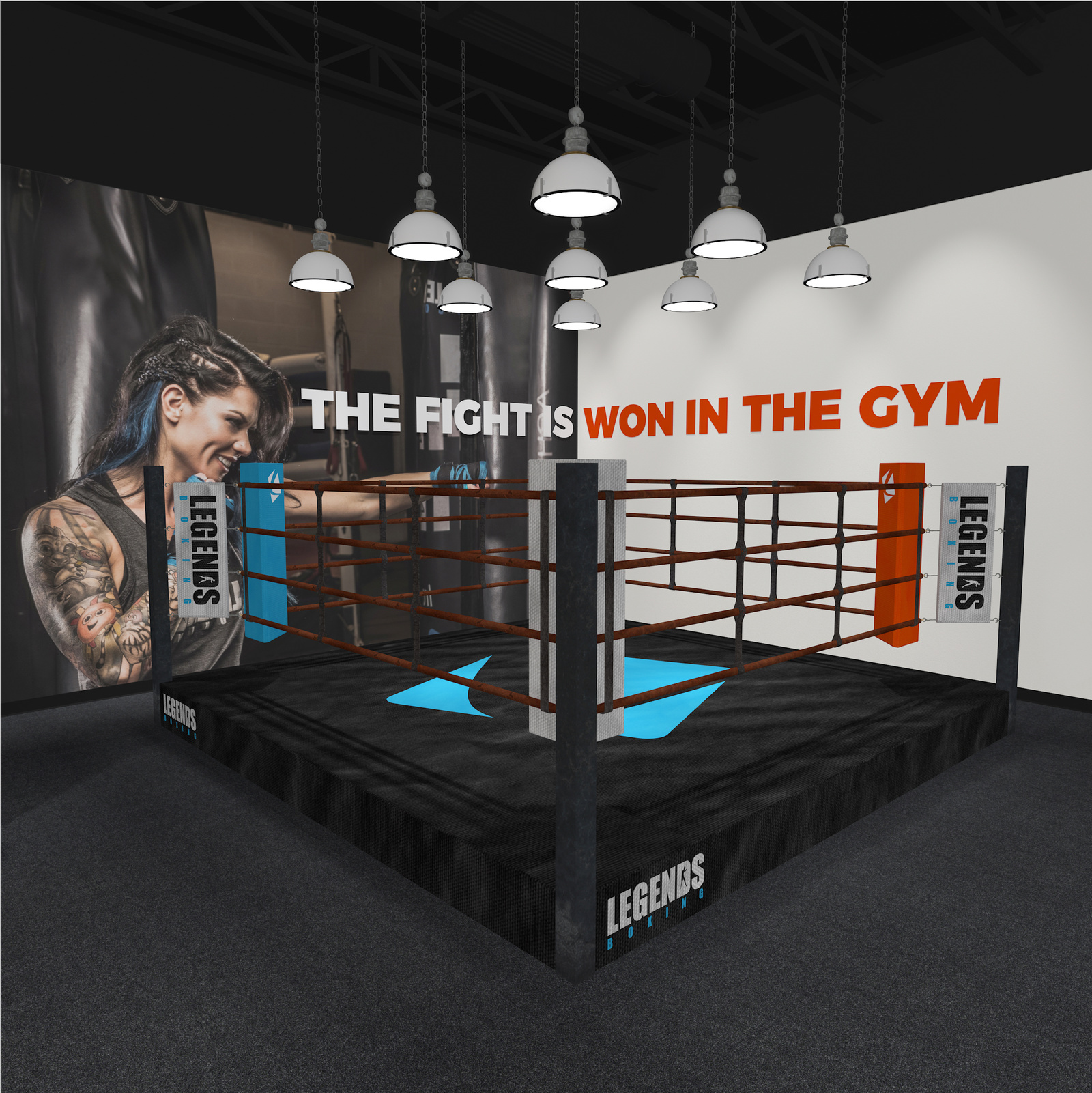 WHY BUY A LEGENDS FRANCHISE?
Industry Growth
Boutique fitness has seen rapid growth of over 400% since 2010, making it one of the fastest growing segments in the industry (Stevens Inc). 1-in- 4 adult Americans have gym memberships, and 42% of those people also belong to boutique fitness clubs (Market Watch). As you can see, the demand is already enormous and it's only growing larger.
Work-Life Balance
The Legends brand has created a program that nearly runs itself. With low employee counts and managers that oversee the day-to-day functions of each location, the franchise owner's commitment is approximately 10-15 hours each week. Experience real work-life balance with an efficient model that allows owners to work on the business rather than in the business.
Prime Territories
Now is the perfect time to own a Legends Boxing franchise, as there is ground-floor opportunity for a proven, yet still-emerging category, and the best part is: the prime territories are still available, so you can own Legends Boxing gyms in areas that are destined to be successful.
Easy to Market
In an age when 81% of consumers' purchasing decisions are influenced by their friends' social media posts (Forbes), the fitness industry has a unique marketing advantage. How often do you see exercise videos and gym "selfies" floating around in your social feeds? Legends Boxing capitalizes on this kind of marketing power by interacting with your existing online community, and by targeting potential prospects through Facebook ads and Google AdWords.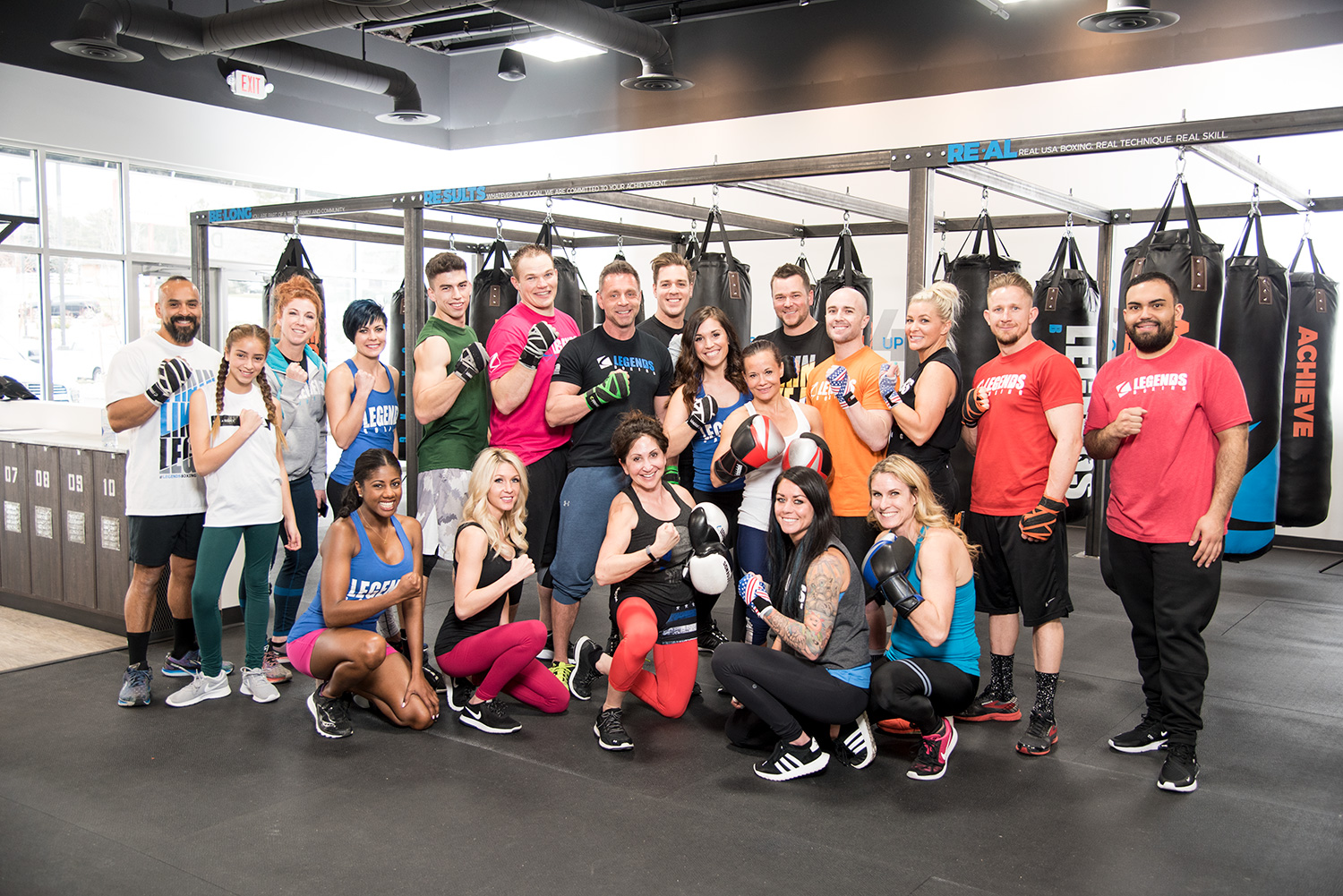 Real Impact
It has become a cliché, but in the case of Legends Boxing, the program really is life changing. Boxing is one of the highest calorie-burning exercises on the market, so your gym's members will lose weight and improve their health while learning an exciting new skill. And as if that's not enough, the Legends program includes classes like Rock Steady, which are designed to help people with Parkinson's disease. Such classes have been proved to provide its members with significant benefits.
Easy to Follow Business Model
The Legends Boxing brand has "put in the hard yards" to ensure that the franchise owner has a spectacular fitness club that provides its members with a safe, respectful, and cutting-edge atmosphere. When you franchise with Legends, you receive a full-service real estate team, prompt turnkey construction processes, a marketing plan that quickly grows membership, ongoing training and support, and a proven business model to follow.
Easy Real Estate
Another benefit of owning a Legends gym is the ability to build in optimal areas. Being a destination service, Legends gym locations don't have to be anchored to big-box retailers, where you're required to pay higher rent. Instead, you can choose to build your gym in A or B strip mall locations, or choose from a broader range of real estate options available in a tight market.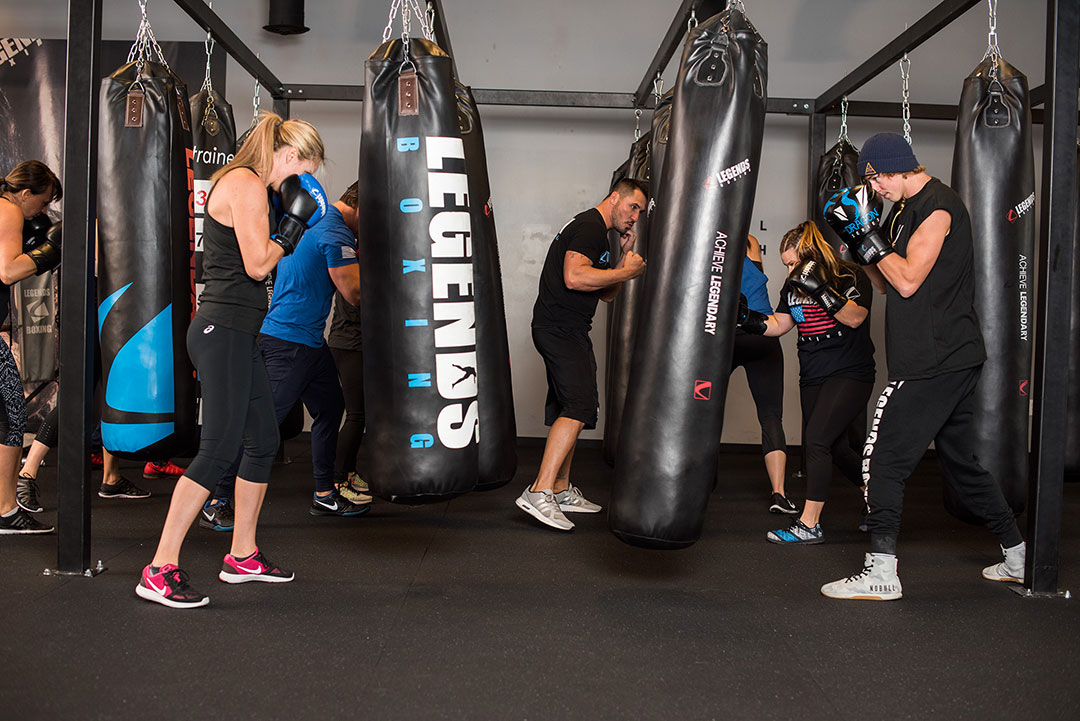 Turnkey Construction
Once you're ready to build, you'll benefit from a turnkey construction process that Legends has developed specifically to make your life easier. We provide a single supplier, so that you have only one point of contact; and this supplier will see the entire process through to its completion, from manufacturing to installation. Additionally, Legends gyms are built to last, and come with an industry-leading 3-year warranty.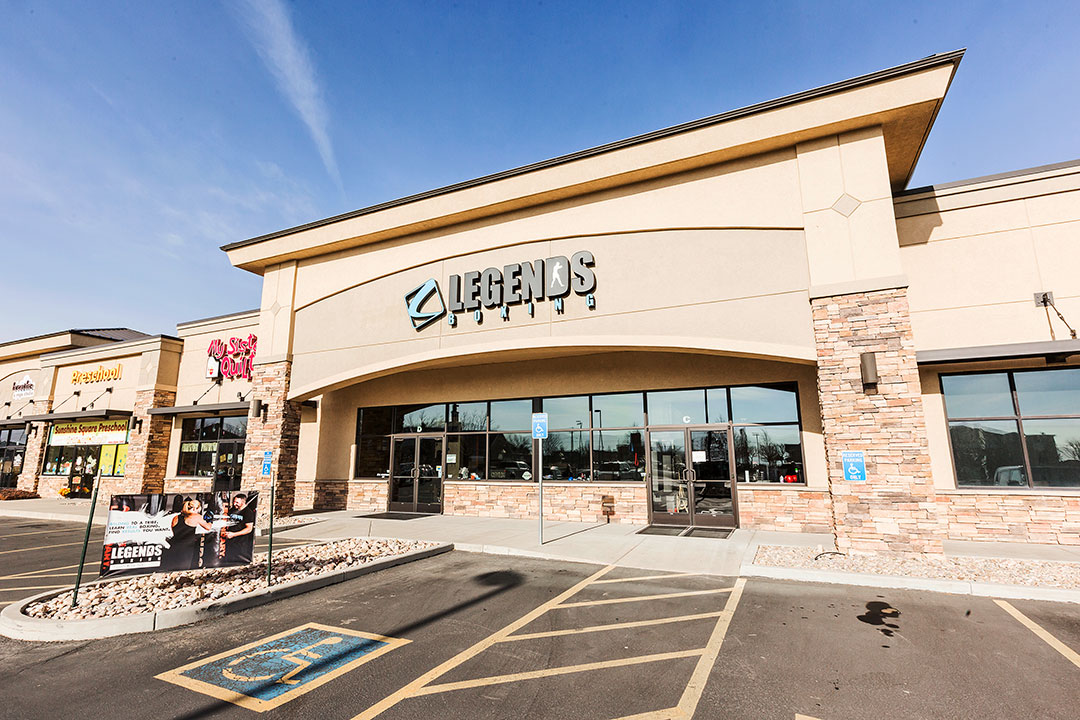 WHY IS BOXING BETTER?
Boxing has joined the list of sports that have moved beyond the professional ring and entered the fitness world. And for a good reason, too. Boxing, as a professional sport, burns some of the highest amounts of calories per hour of any other. Its recent popularity can be attributed to the highly advertised matches in Las Vegas and the crossover from members in other sports such as Mixed Martial Arts (MMA). However, boxing is not a new pastime, and its benefits have been world-renowned by the many who have competed and excelled.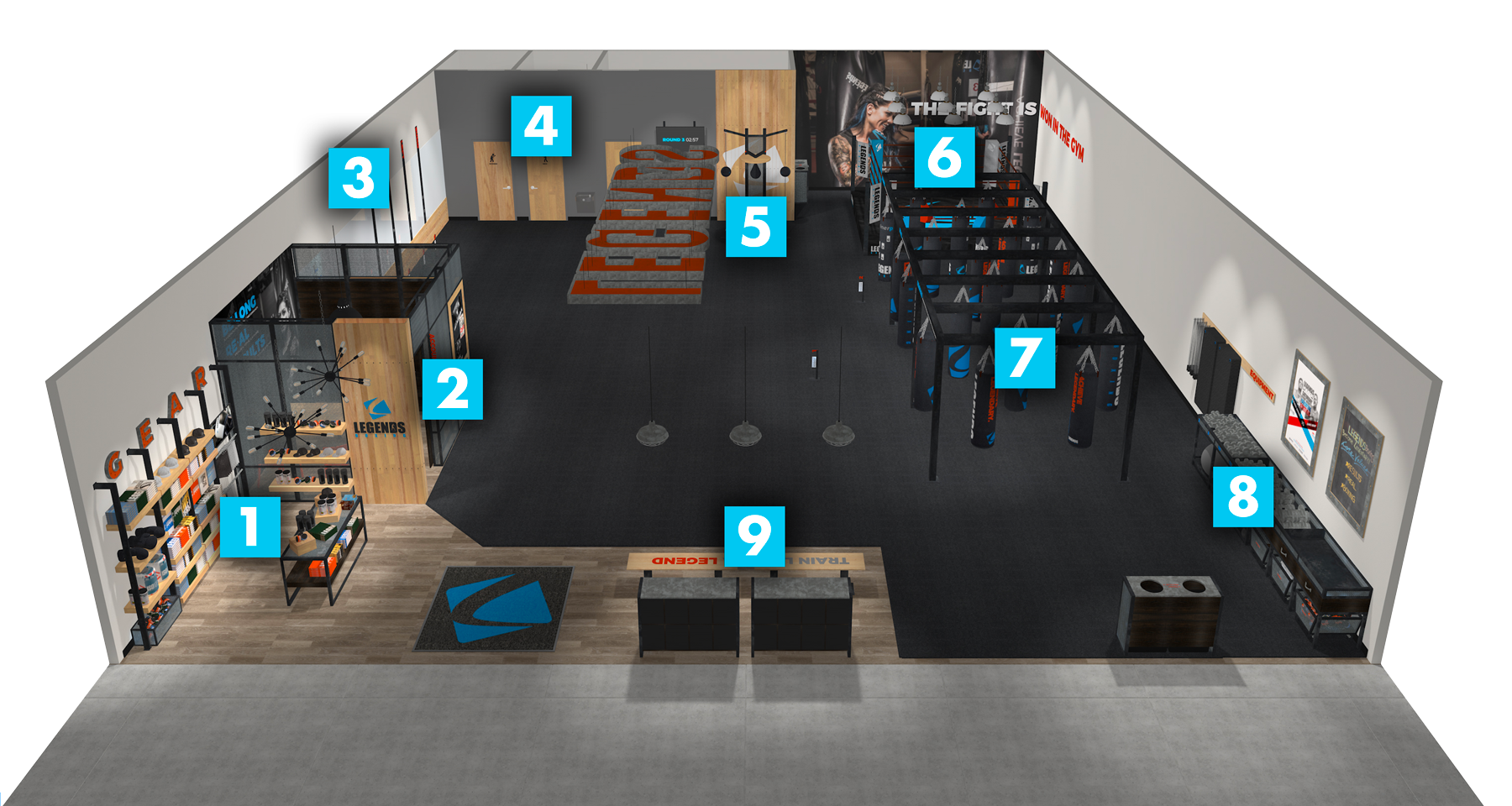 1. Legends Boxing Gear Proshop
2. Account Manager's office
3. Aerobic exercise area
4. Bathrooms and water fountain
5. Speedbag station
6. Legends Boxing Ring
7. Legends Boxing bag rack
8. Weights and other accessories
9. Lockers and seating