America's Favorite Neighborhood Pet Store

Pet Supplies Plus has recently opened its 417th location! On average, our franchisees are multi-unit owners who have committed to opening three to four stores. Average sales for a Pet Supplies Plus franchise are over $2.3 million per year. We are ranked #49 on Entrepreneur's Franchise 500 and in 2016 awarded Pet Retailer of the Year. We have built our reputation by making it easier for our "neighbors" to get better products for their pets right in their local neighborhood.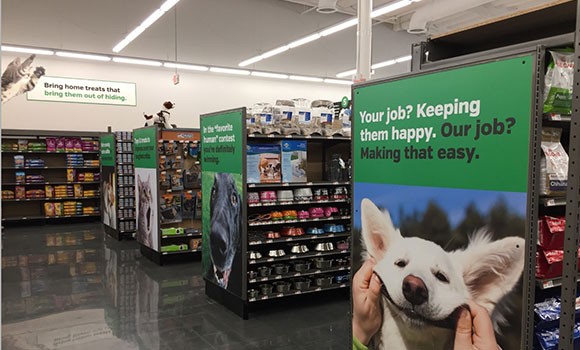 Now with 417 locations in 32 states to-date, the stores have a streamlined design making it easy to navigate the industry's widest assortment of natural foods, hard goods and pet services in a $66+ billion retail pet industry. We provide a unique shopping experience focused on convenience. Each Pet Supplies Plus is large enough to offer everything our "neighbors" need to pamper their pets, but small enough to feel like home. The company has achieved a successful business model by understanding the unique bond between humans and their pets. Our "neighbors" experience friendliness, convenience, and value each time they visit!

68% of American households own at least one pet, which is 84.6 M homes
$2,300,000+ average sales per store in 2017
Our model has experienced over two decades of year-over-year growth
Low royalty fee of 2% for first year, and 3% thereafter for the life of the franchise agreement
Pet Supplies Plus is the leader in natural, raw and organic foods in addition to providing exclusive private label food product offerings
Fun, exciting, and simple to run with minimal number of employees to manage
· Extensive on-going support – no retail experience needed
· Stable ownership with both franchised and company owned stores with 29 year of experience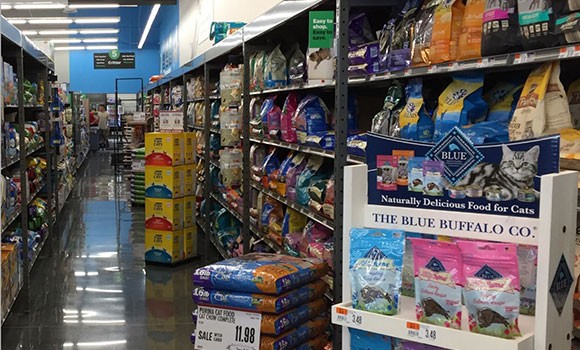 This is a fun, simple, recession resistant and rewarding business. We have a 28-year proven business model with unparalleled support. If you are a business savvy pet lover, this opportunity is great for you!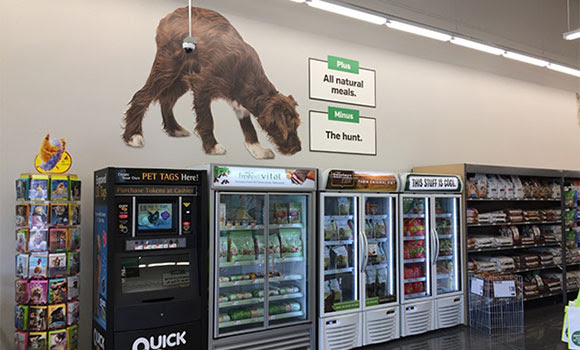 Support You Can Take to the Bank
Our Pet Supplies Plus support team provides you with our signature TRAINING, proven SYSTEMS, and ongoing ASSISTANCE to help you be successful and to reach your financial and lifestyle goals. Our programs include: Real estate and site selection, store design and layout, management and employee training, buying power, traffic-building marketing, store merchandising, POS hosting, operational support and much more.

Franchise Owner Testimonials
Steve Adams (owner of 29 Pet Supplies Plus stores):
"The pet industry is an exciting and growing category of retail. Pet Supplies Plus provides the opportunity to enter the pet specialty niche with a proven and powerful business model that affords the entrepreneur an opportunity to build a business in a durable market niche. I've been a Pet Supplies Plus franchisee for 17 years and I continue to reinvest in the brand and plan to do so into the future."

Peter and Lori Nebel (owner since February 2014)
"Since the start of our relationship with Pet Supplies Plus, the team at Pet Central and Franchisees has been extremely supportive, knowledgeable in all facets of the pet industry, and are genuinely passionate about the well-being of pets. We opened our first store in February 2014, and have the highest level of confidence in its success because of the strong operational standards and practices that Pet Supplies Plus has to offer! Furry Regards, Peter, Lori, Roady & Sawyer"
Scott Altman (owner since December 2005)
"The Pet Supplies Plus franchise for us is a great opportunity to become my own boss in a dynamic expanding market into neighborhoods. We found Pet Supplies Plus is run by people very passionate about pets and the industry. Their dedication to the industry has made our adventure with Pet Supplies Plus a successful one. Being competitive is always a major concern; Pet Supplies Plus has been instrumental with ensuring we stay competitive.

PSP Franchising, LLC | 17197 N. Laurel Park Drive, Ste. 402, Livonia, MI 48152
This advertisement is not an offer to buy a franchise. An offer to buy a franchise can be made by prospectus only.
*AAPA reports that US consumers were projected to spend $62.75 billion on pets in 2016
** Entrepreneur Franchise 500 – 2017
*** This advertisement is not an offer to buy a franchise. An offer to buy a franchise can be made by prospectus only. Item 19 of PSP Franchising. LLC's 2016 FDD provides that $3,187,100 is the average annual gross sales achieved by the "top third" of PSP franchisees (measured by gross sales), which consists of 55 reporting franchised stores during the measurement period beginning 1/4/15 and ending 1/2/16.