Five decades ago, Ponderosa Steakhouse®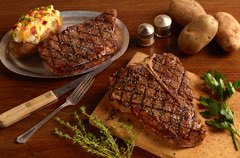 charted new territory by offering a qualitysteak dinner in a sit-down atmosphere that was affordable enough for the whole family to enjoy.

Today, Ponderosa Steakhouse® is dedicated to providing families with great steaks, quality buffet offerings at a reasonable price, and segment-leading hospitality. Our focus is flavorful new entrees and buffet offerings that play off the latest flavor and health trends, all served to guests at an affordable price point in a comfortable and casual environment.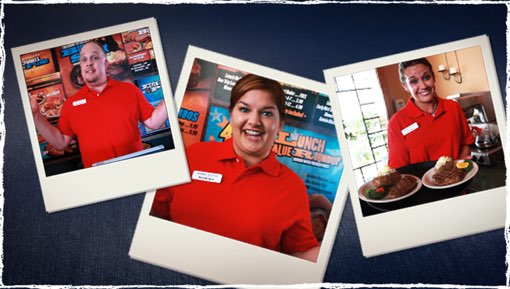 Franchise opportunities now

For many people it's the universal dream: Being your own boss. And we're proud to create the opportunity for that dream to come true for all our franchisees. With over 50 years of experience, our franchise organization knows what it takes. From site analysis, building design and project planning through training, opening and continued operation, we're committed to you every step of the way.

Not only do our operators benefit tremendously from our comprehensive support, but they also reap the rewards of our extraordinary purchasing power and marketing strength. We've created a powerful, consistent brand for Ponderosa that resonates with consumers and benefits franchise owners.
Discover how Ponderosa Steakhouse® is re-establishing itself as the leader in the steak and buffet segment.
Submit the form below now to learn more about our


franchise opportunities!