History
The Saladworks concept was developed in 1986 when the first store opened in Cherry Hill Mall, Cherry Hill, NJ with the idea of providing fresh, made-to-order, entrée-sized salads as an alternative food offering for consumers on the go. Saladworks provided a meal that was healthy, quickly accessible and delicious.
Saladworks continually won over new fans with its fresh take on salads. The new hot concept meant an end to the days of chemical-coated tomatoes and brown-tinged lettuce. Salads were made to order, chopped on-location and assembled right in front of your eyes. Appetizing, imaginative salad offerings –served in substantial portions– proved to be a winning formula that took salads from a side dish to the center of the plate.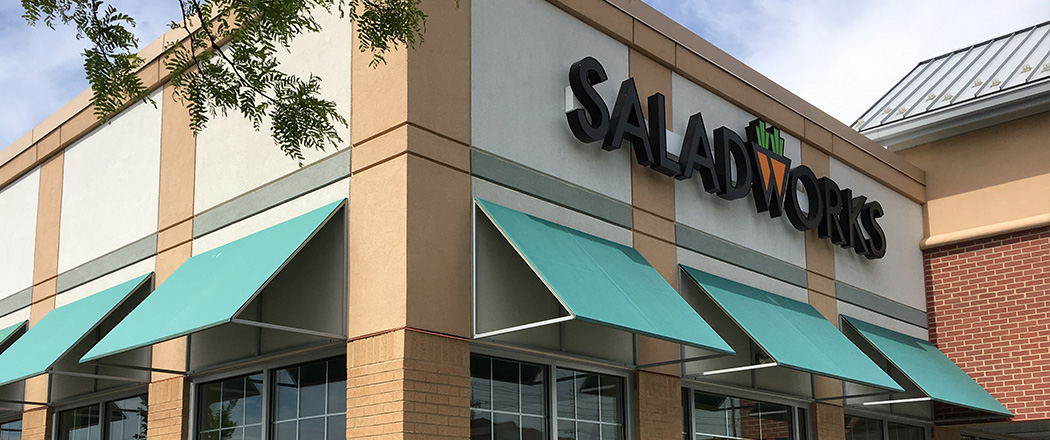 Franchise Support
Our support systems is what sets us apart from the others.
We will assist you with choosing a location and designing your store. We'll also help you with lease negotiations and approve all final lease agreements. Preferred Saladworks locations include: end cap and in-line restaurants in strip centers, free-standing units, major mall food courts, transportation centers, ground floor sites in major office buildings and street-side locations with high pedestrian traffic.
Saladworks provides a four-week training and familiarization course covering all aspects of conducting business at Saladworks. This includes classroom training (Profit and Loss management, ServSafe® Certification) as well as in-store training for you and your management employees.
Pre-Opening Development
Streamlined development process, proven business model and experienced executive team dedicated to Saladworks
Access to brokers, architects, general contractors, equipment suppliers and approved vendors
Data driven real estate analysis and support from local real estate brokers
Site selection support
A concept applicable to multiple venues
Construction support and project management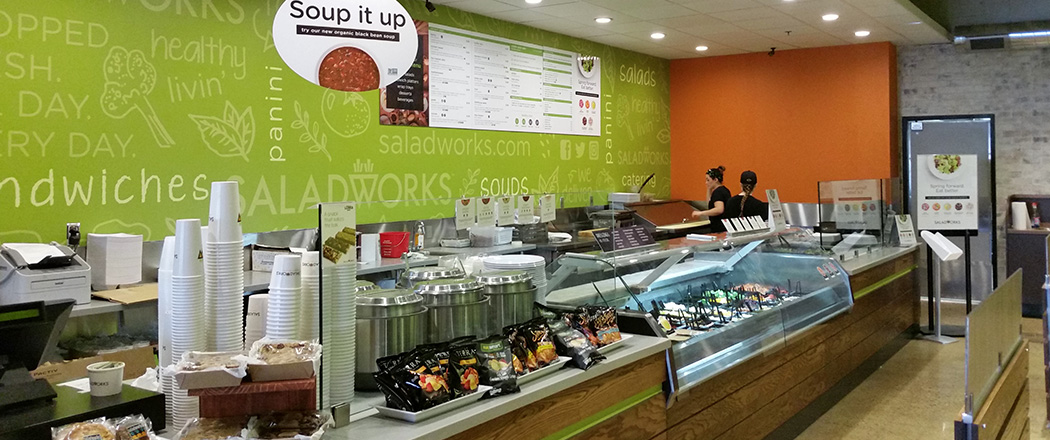 Training
Franchisees and their managers receive 4 week training program, including in-store, hands on experience.
Serve safe certification for store manager and employees
Store opening support
Marketing
Innovative marketing programs and promotions
Merchandising, point of purchase and advertising material
Seasonal marketing campaigns
Local store marketing and public relations support
Cutting edge product and menu development
Social media support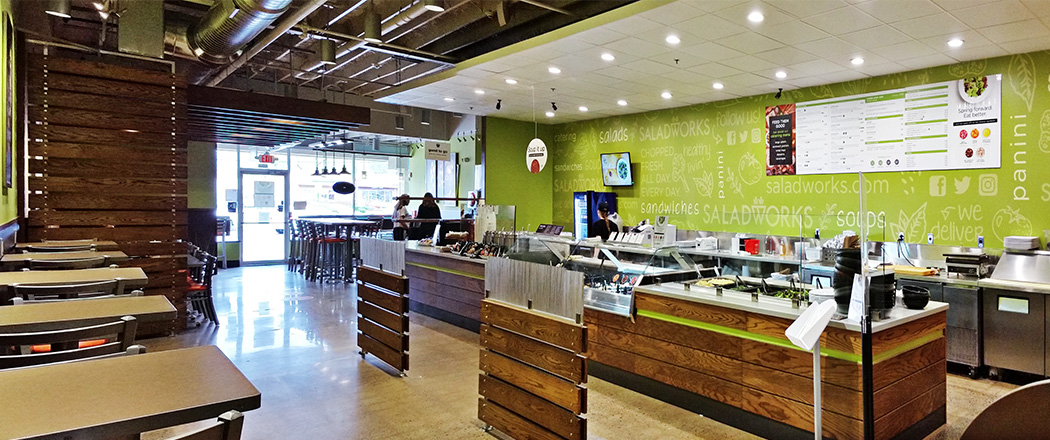 Ongoing Support
Regular visits from Saladworks franchise Business Coaches
Ongoing operational guidance
Ongoing support for restaurant openings
Ongoing support for development
Volume-negotiated pricing for products
Distribution procurement
Point of Sale/Information Technology
Franchise convention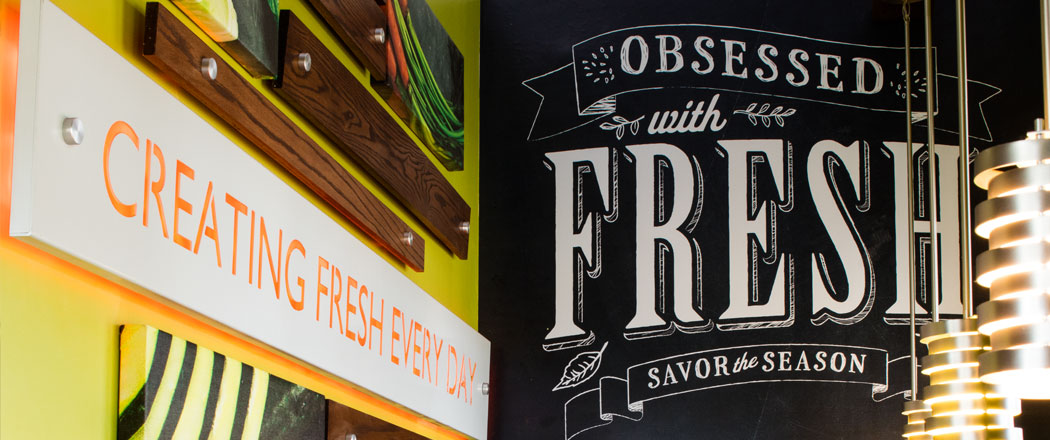 Active duty military and veterans receive 50% off of the initial franchise fee.
Offer single unit, multi-unit, area developers, master developers