Sbarro Pizzeria
The Sbarro vision of success is one that is shared throughout our national network of franchisees. We invite you to share this vision and achieve your own personal goals with all of the rewards that go along with being a member of the Sbarro family of restaurants.
---
| | | | |
| --- | --- | --- | --- |
| Cash Investment: | $150,000 | Investment Range: | $100,001 - $350,000 |
| Franchise Fees: | $25,000 | Training & Support: | Yes |
| Franchise Units: | 800+ | Financing Available: | Yes, via third party |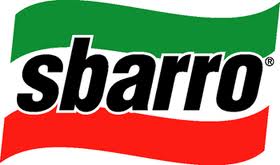 Overview
The Sbarro vision of success is one that is shared throughout our national network of franchisees. We invite you to share this vision and achieve your own personal goals with all of the rewards that go along with being a member of the Sbarro family of restaurants.
The Sbarro concept was born in Italy and raised in the United States. Here's where we are today:

Since 1956, we have been a business with a passion for success.
Over 800 locations in both traditional and non-traditional venues worldwide.
Plans for expansion across the U.S.
Rated the #1 Quick Service Restaurant in the Italian segment by Entrepreneur magazine for five out of the past six years.
Franchising History
Sbarro has a rich tradition of excellence that it shares with its customers, employees and franchise owners. Italian immigrants Gennaro and Carmela Sbarro achieved their dream of owning a successful business in the United States when they opened the original Sbarro delicatessen. Fifty years later, Sbarro is the #1 Italian quick service franchise in the world.
The same Old World values that helped grow the company from a single location to 800+ restaurants are still present today. We are now joined by hundreds of franchisees, professional staff and restaurant workers, and we pride ourselves on maintaining a close-knit family culture.
Products & Services
The Sbarro brand concept is based on Old World Italian food. What makes it so successful?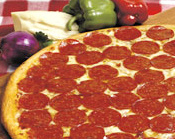 Time-honored recipes - Sbarro's original recipes remain the inspiration for Sbarro's menu of more than 200 items.
The freshest ingredients - Sbarro sets and meets high standards for the freshest locally grown and imported ingredients.
Consistency - Sbarro franchises are committed to unwavering standards of food quality, value and service.
Buying power - Our size enables us to purchase the best ingredients and help keep your inventory costs low.
Architecture and Venue Adaptability
The flexibility and adaptability of the Sbarro concept, coupled with the company's strong support system, have enabled the brand to expand worldwide. For nearly every conceivable venue, traditional or non-traditional, we have a high-visibility design format to promote success.

Our experienced staff consults with franchise partners throughout the set-up process, from location analysis and design concepts, to facilitating construction. Architects provide preliminary designs in relation to the operational layout for all new units and assist in conversion of layouts for existing sites.

Below are some popular examples of successful venues for Sbarro:
Shopping Malls
Universities
Casinos
Business & Industry

Airports
Rest Stops
Sports & Tourist Attraction
Convention Centers
Training & Support

A Proven Operation and Support System
Our franchisees are supported by a global organization of culinary, management and restaurant professionals. The Sbarro operating philosophy is simple: open attractive restaurants in high-traffic locations and serve the finest Italian food. No short cuts, just great service and great flavors.
How does Sbarro support its franchisees?
Extensive restaurant and management training - Your first stop on the road to becoming a franchisee is an intensive, focused training course.
Design assistance - Our experienced team will help to make your site attractive while maximizing space.
Franchise management - An experienced franchise manager is available to guide you through the process of opening your own Sbarro, from the store's inception through the successful day-to-day operations.
An established regional network of suppliers located in all four corners of the globe.
Why Sbarro?
What makes Sbarro a unique value in franchising?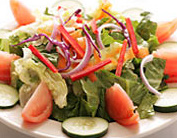 Affordable investment - Sbarro works hard to make sure that owning your own franchise is an attainable goal.
Brand flexibility - Sbarro can be found in airports, universities, travel plazas, train stations, hospitals and many other high-profile locations.
Demand - Italian food is the #1 meal preference for consumers worldwide.
Where we are today
Sbarro is a household name that customers know and trust. Our brand image is among the strongest in the industry and is synonymous with delicious and authentic Italian food at a great value.
Sbarro currently has franchise opportunities in many sought-after markets, and the success of every Sbarro restaurant owner is important to all of us. For this reason, restaurant training, design assistance and marketing plans are the first steps we take to help you as a new franchisee.
Are You a Good Fit for Sbarro?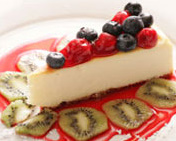 The Sbarro franchising concept requires a strong personal commitment to the business and an active involvement in restaurant operation by its franchisees. Approval is based on overall experience, financial qualifications and a proven track record of success.
You must be a high-energy person who is motivated to serve others, communicates effectively, and have a successful track record in business management at the level required to operate a high-volume Sbarro. You must also be able to set the pace in a fast-moving environment, and do so for long periods of time. Prior restaurant experience is a plus. A network of $350,000 per store is required and the franchise fee of $25,000 is for a 10 year term. Contact us today for more information!
---
Franchise User Reviews
Loading... please wait...
---
People Who Viewed Sbarro Pizzeria Also Submitted for These Franchises
Sorry, no records to display!
News / Press Releases for Sbarro Pizzeria
Browse Related Franchises by Industry
Please Note: This Sbarro Pizzeria advertisement, and all other franchise opportunities, franchises for sale, business opportunities, businesses for sale, franchise financing providers, and other advertisements on this website should not be considered an offering or solicitation, and they are not recommended, endorsed, or approved in any way by Franchise Buy. All listings and advertisements on this website are submitted to Franchise Buy by the franchise, business opportunity, business for sale or other advertiser, and that information is relied entirely on for the truthfulness and accuracy of the information provided. Franchise Buy has no stake in these companies, and have not independently verified any of the information submitted, no responsibility for its accuracy or completeness is assumed by Franchise Buy. Persons submitting the inquiry form are under no obligation to purchase or otherwise utilize any services offered, they are simply requesting more information on the franchises or business opportunities listed. Please review the full advertisement before responding.
Submit Now to Get a FREE eBook - Read More
Transitioning from Employee to Entrepreneur
"
... a step-by-step guide to help you make the transition from the employee culture to that of the entrepreneurial world. This book is a complete toolkit and user's guide for success for everyone who dreams of starting his or her own business.
"
Receive FREE Franchise Info
About Sbarro Pizzeria
Selected Companies:
Loading request list...
You Contact Information