Shane's Rib Shack
Shane's Rib Shack Restaurant invented the fast-casual BBQ segment by offering a family-style environment with a mouthwatering generations-old BBQ sauce recipe.
---
| | | | |
| --- | --- | --- | --- |
| Cash Investment: | $20,000 | Investment Range: | $20,000 |
| Franchise Fees: | $3,000 | Training & Support: | Yes |
| Franchise Units: | 68 | Financing Available: | Yes, via third party |
About Us
Welcome to Shane's Rib Shack.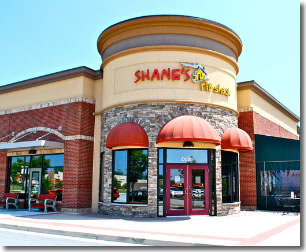 We're the place to go for the best BBQ, ribs, chicken and more. What started in a tiny restaurant outside Atlanta in McDonough, Georgia has grown to become the fastest growing BBQ restaurant concept in the nation. Founder Shane Thompson quit his neck-tie-wearing corporate job, dusted off his grandfather's secret sauce recipe and along with the support of wife Stacey, made his dream of owning a family BBQ restaurant come true. Join us for lunch, dinner or catering for your next special event. Shane's grandfather, Big Dad, told him, "Do what you love, and do it better than anyone else." The result? Taste for yourself in Shane's Rib Shacks across America...
Why Choose Shane's Rib Shack?
Shanes' is the #1 BBQ Concept!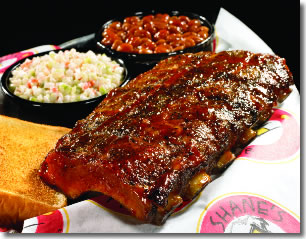 Shane's Rib Shack is America's leading fast-casual BBQ concept. Our award-winning system is currently operating across 14 states and growing fast. We offer high-quality, Southern inspired BBQ & Americana inspired items in a comfortable, community-centered and family oriented environment. Shane's proprietary smoking process and secret BBQ sauce allow the franchise to be portable, highly scalable and adaptable to varied real estate types.
When you are part of the Shane's Rib Shack family you'll benefit from our trademark, trade secrets and secret recipes. You'll also have access to our operating systems, proprietary methods, training and all elements of our franchise system. Shane's provides both local and national marketing support.
Recipe For Success!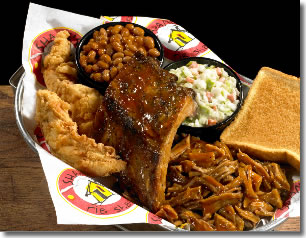 Since becoming a franchised restaurant in 2004, Shane's Rib Shack has grown to become the country's fastest growing fast-casual barbecue concept. Shane's Rib Shack was selected as #20 on the Fast Casual Movers & Shakers list of 2008, highlighting the very best of the Fast Casual industry's over 600 restaurants. Shane's Rib Shack currently operates 68 locations.
Shane's Rib Shack stands by our franchisees. We're with you every step of the way. From site selection and equipment purchasing, to training and marketing, Shane's provides the support to ensure brand consistency and integrity.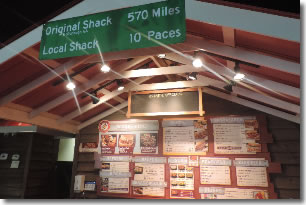 Ideal Candidate
Shane's Rib Shack is all about having fun! We are looking for Franchise Owners who are outgoing and have Sales, Marketing and/or Management Experience, who are results oriented. A person who can build relationships. lead a team and who has the motivation to excel! Restaurant experience a plus but not required.
Testimonial
"Ed and I joined the Shane's Rib Shack team approximately five years ago. We worked and trained our way through four different grand openings in the Atlanta area before we had our own big day and it was extremely valuable to both of us.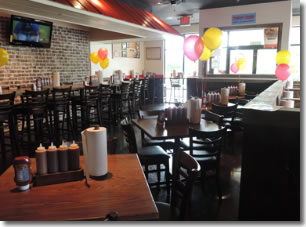 Everything we learned made our opening run smoothly. I was able to concentrate on hiring and back-of-house operations, while Ed focused on construction, marketing and front-of-house operations. Our early partnership and continued support of various members of the team (franchisees, BCs and marketing) guided us through two successful Shane's Rib Shack openings. As we approach the third anniversary of our first store, we're excited about growing the brand and the support we continue to receive from the Shane's team.

- Ed & Laura Patzsch • Shane's Rib Shack • Woodstock, GA
---
Franchise User Reviews
Loading... please wait...
---
People Who Viewed Shane's Rib Shack Also Submitted for These Franchises
Sorry, no records to display!
Browse Related Franchises by Industry
Please Note: This Shane's Rib Shack advertisement, and all other franchise opportunities, franchises for sale, business opportunities, businesses for sale, franchise financing providers, and other advertisements on this website should not be considered an offering or solicitation, and they are not recommended, endorsed, or approved in any way by Franchise Buy. All listings and advertisements on this website are submitted to Franchise Buy by the franchise, business opportunity, business for sale or other advertiser, and that information is relied entirely on for the truthfulness and accuracy of the information provided. Franchise Buy has no stake in these companies, and have not independently verified any of the information submitted, no responsibility for its accuracy or completeness is assumed by Franchise Buy. Persons submitting the inquiry form are under no obligation to purchase or otherwise utilize any services offered, they are simply requesting more information on the franchises or business opportunities listed. Please review the full advertisement before responding.
Submit Now to Get a FREE eBook - Read More
Transitioning from Employee to Entrepreneur
"
... a step-by-step guide to help you make the transition from the employee culture to that of the entrepreneurial world. This book is a complete toolkit and user's guide for success for everyone who dreams of starting his or her own business.
"
Receive FREE Franchise Info
About Shane's Rib Shack
Selected Companies:
Loading request list...
You Contact Information