Vivafit
Join the success of the European health and fitness franchise with a low-cost business opportunity in your country with a "European Chic" well branded concept that is determined to be the world's best provider of fitness for women with nutrition for real weight loss results
---
| | | | |
| --- | --- | --- | --- |
| Cash Investment: | $20,000 | Investment Range: | $133,799 - $262,999 |
| Franchise Fees: | $29,999 | Training & Support: | Yes |
| Franchise Units: | 55 | Financing Available: | No |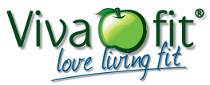 Start a fitness franchise with a "European Chic" well branded concept that is determined to be the world's best provider of women's exercise and nutrition. Vivafit uniquely combines the Mediterranean diet with trendy group fitness or real weight loss results.
Vivafit is a young fitness franchise company founded in 2002 in Europe, which has grown to be a key player in the Portuguese market, and is currently operating in Portugal, India, Singapore, United Arab Emirates, Oman, Qatar, Spain and Uruguay.
Our number 1 asset is our passionate team of fitness franchise inspired professionals with a long history in the fitness industry. We are regularly present in the fitness industry conventions such as IHRSA, and actively involved in the European Health and Fitness Association.
According to Business & Franchise magazine in Portugal (Negócios & Franchising), Vivafit was considered one of the fastest growing companies in 2010. Vivafit is now the largest chain of exercise and nutrition gyms for women in Portugal, and continues its growth overseas.
A Great Opportunity
Vivafit offers a complete workout in 30 minutes, adaptable to the needs and limitations of all women. The brand is growing, with new centers continually opening in new markets around the world.

Vivafit gyms have excellent service and provide their members with personalized instruction, effective results and a workout that is quick, easy and fun.
Financial analysis around the world unanimously agrees: the business of health and fitness, integrated with leisure industry, is one of the five most prosperous industries of the decade.

Our mission is to run a successful business with a quick return on investment helping women achieve results by creating healthy habits of physical exercise and nutrition.
At the core of the program are 30-minute classes such as Pilates, Zumba, Body Vive and machines circuit.
In addition, Vivafit also offers Nutrition Support to all member's through dietitian consultations and an online platform.
Vivafit gyms are comparatively small and therefore highly personalized reaching out to a special niche within the market place.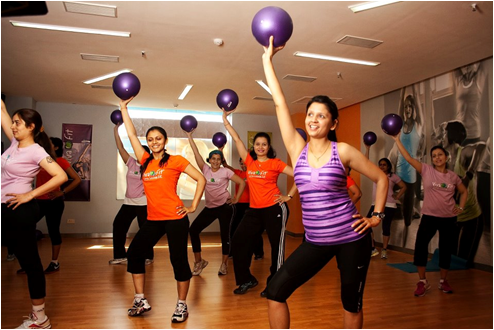 With 11 years of existence VIVAFIT is a European brand pioneered in Portugal, introducing the women-only gym concept. Pedro Ruiz and his wife, Constance, co-founded have opened the first women's gym in 2003.
Currently leading the market in this niche segment, VIVAFIT offers a new concept of express training focused on the results of customers. VIVAFIT's franchisee network covers 60 centers around the world .

VIVAFIT offers a concept of express exercise focused on the results of customers considering their lifestyle needs, and offers them the best exercise and nutrition program for real weight loss results



Christopher Simnick




Founder of Synergy Franchise Group, LLChttp

"In nearly 30 years as a franchisee, franchisor and as the owner of my own business, rarely have I come across a Franchising business model where the founders have the passion, dedication and will to be the best. Vivafit is one of these franchising systems. Connie and Pedro Ruiz, who founded the company, have the passion that many other brands just wish for. They have systems, procedures and an underlying support basis that many older, bigger companies don't have.
I highly recommend anyone looking for a concept where they can invest as a Master Franchisee to take a long, hard look at the Vivafit franchising model and talk to me personally if they have any doubts."
Opportunity to be a Vivafit Franchisee

Opportunity to be a Vivafit Franchisee

Ftiness is the right industry! The business of health and fitness, integrated with leisure industry, is one of the five most prosperous industries of the decade

Proven successful systems! Vivafit gyms have excellent service and provide their members with personalized instruction, effective results and a workout that is quick easy and fun.

Well respected brand and industry leader!

Our mission is to run a successful business!

Use of VIVAFIT trademarks, logos, websites.

Initial and on-going training & support.

2008- Connie and Pedro won the European Leader Award from IHRSA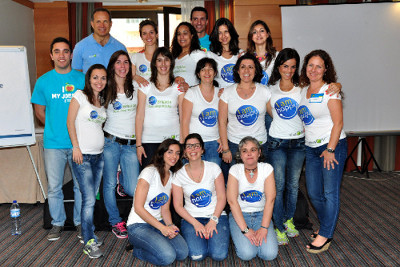 Franchise Support Team
Industry Facts USA:
More than 2 in 3 adults are considered to be overweight or obese;

Fitness industry is considered "recession proof";

Current penetration rate is approximately 15%;

Fitness industry is a $20 billion industry;

Weight loss industry is a $69 billion industry;

The average American goes on a diet 4 times a year;

80% of Vivafit women join for weight loss results

Fitness profession fastest growing at 24% until 2020.

Data combiled from the National Health and Nutrition Examination Survey, 2009–2010; IHRSA; Marketdata Enterprises, 2012; US Bureau of Labor Statistics
Find Out More about international health franchise opportunities:



Find out the advantages of Vivafit low-cost business opportunities:

In order to find out information about free areas, please do not hesitate to contact our expansion department by filling out the form to the right!

Take advantage of the last remaining locations and do not miss the opportunity to open your own Vivafit!
---
Franchise User Reviews
Loading... please wait...
---
People Who Viewed Vivafit Also Submitted for These Franchises
Sorry, no records to display!
Browse Related Franchises by Industry
Please Note: This Vivafit advertisement, and all other franchise opportunities, franchises for sale, business opportunities, businesses for sale, franchise financing providers, and other advertisements on this website should not be considered an offering or solicitation, and they are not recommended, endorsed, or approved in any way by Franchise Buy. All listings and advertisements on this website are submitted to Franchise Buy by the franchise, business opportunity, business for sale or other advertiser, and that information is relied entirely on for the truthfulness and accuracy of the information provided. Franchise Buy has no stake in these companies, and have not independently verified any of the information submitted, no responsibility for its accuracy or completeness is assumed by Franchise Buy. Persons submitting the inquiry form are under no obligation to purchase or otherwise utilize any services offered, they are simply requesting more information on the franchises or business opportunities listed. Please review the full advertisement before responding.
Submit Now to Get a FREE eBook - Read More
Transitioning from Employee to Entrepreneur
"
... a step-by-step guide to help you make the transition from the employee culture to that of the entrepreneurial world. This book is a complete toolkit and user's guide for success for everyone who dreams of starting his or her own business.
"
Receive FREE Franchise Info
About Vivafit
Selected Companies:
Loading request list...
You Contact Information