Achieve your dream of business ownership with Buildingstars.
Maybe you're looking for a little extra income to make life easier for yourself and your family. Maybe you'd like to have a nest egg for retirement or college tuition. Or maybe you dream of the freedom and rewards that come with building a large, thriving business – a business that you're proud to own. However modest or ambitious your dreams may be, the Buildingstars franchise model will help you achieve your goals.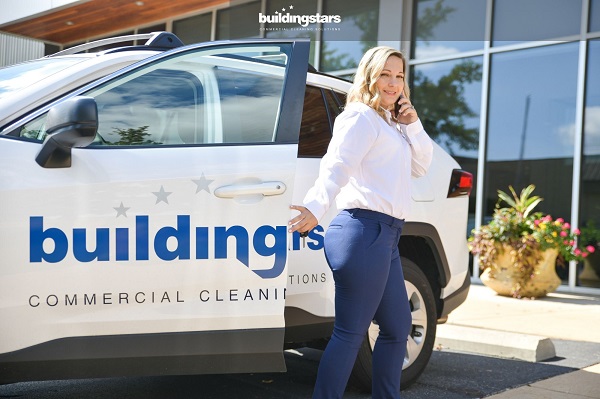 From the start, we'll set you up for success.
Commercial cleaning is a 70-billion-dollar industry that continues to grow.
Buildingstars focuses on commercial cleaning because demand stays constant during good and bad economic times – ensuring that your business won't be affected by fluctuating trends or changes in technology.
But it isn't just about choosing the right industry.
Successful businesses have to choose their accounts carefully as well. With our StarBuilder™ Account Profiling Program, we provide our franchise owners with the most desirable cleaning accounts based on size, hours of operation, location, industry and more. No restaurants. No health clubs or retail stores. We focus on office buildings to help you keep your schedule and workload consistent, attract quality employees and keep your customers happy.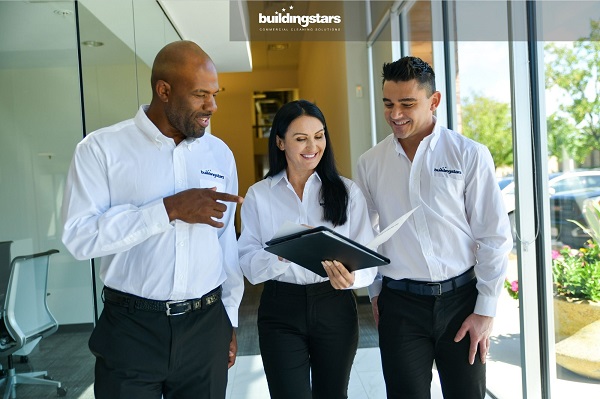 We offer more options than any other cleaning franchise.
How often do you want to work?
How much do you want to earn?
Do you want to increase the size your business, and, if so, how quickly?
You decide, and we'll help you succeed. The initial financial and time commitments are low, and our Rising Star™ Management Program provides a clear path for advancement.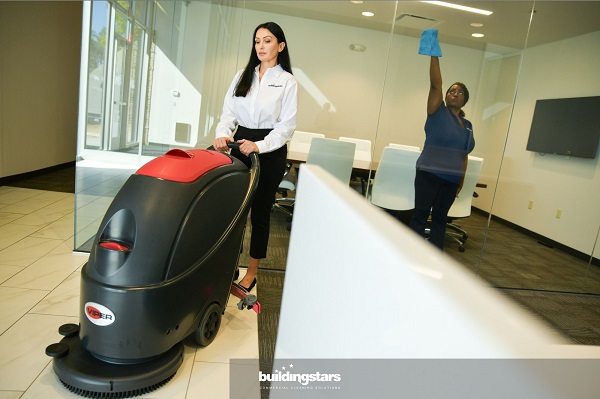 We support you every step of the way.
The team at your regional Buildingstars support center will provide an initial customer base, train you, handle billing and collection, find and manage additional accounts as you grow, provide marketing support and customer service support on your behalf. We take care of the hardest parts of growing your business so that you can stay focused on service.
As you move through the stages of development, gaining expertise and accounts, the Rising Star™ Management Program will adapt to your needs and goals, including identifying the optimal type and size of facility for your business. Management training and support will increase your confidence, your growth and your profits.