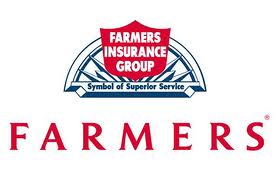 The Position

Here's a big idea for you: imagine yourself as the head of a thriving business, with strong earning potential, top notch support and resources, and an unsurpassed product offering. Farmers gives you the chance to do it all.

As a Farmers agent, you would be in business for yourself, providing customers with world-class Auto, Home, Life, Small Business and Specialty insurance products, in addition to financial services such as mutual funds, IRAs and 529 College Savings Plans. It's a unique opportunity to blend a variety of roles into one career, from sales and business management to insurance professional and financial services professional.
As your own boss, you would have the freedom to manage your own time and make day-to-day business decisions the way you see fit. And unlike other insurance companies, Farmers offers you the option to pass your agency on to a member of your immediate family, including your spouse under certain conditions. Think of it as creating your own lasting and successful legacy.
World Class Training
When you step into this unique role with Farmers, you can do so knowing that you're not going it alone. We provide every agent with cutting edge training through AgencyPoint®, our fully staffed training center dedicated to teaching agents what they need to know to build a successful insurance agency. In fact, part of your AgencyPoint training includes an intensive five-day program at the University of Farmers campus. AgencyPoint also serves as an ongoing support facility for agents, providing business, marketing systems and sales support. Agents can even use the facility as their office during their first year with Farmers.
In the words of Professor Burke, not too shabby.
With Farmers, you'll find what you need to jumpstart your new business, whether you're new to the insurance industry or a seasoned veteran. We offer comprehensive coaching on technology, customer service, marketing and so much more. We value and encourage continuing education, and invest in your success with advanced training throughout your career, including tuition reimbursement.
What do you say? Ready to learn more?
Ongoing Support
Starting a business from scratch is tough, so tough that less than 10 percent of all start-up businesses make it past their four-year anniversary. That's why superior agency support is key at Farmers. We go the extra mile to work with you so you get the help and backing you need as you transition to full-time business owner.

We provide a financial loan support program to supplement your commissions for the first three years of your career, as long as you meet certain production standards.

When it comes to supporting your agency and customers, Farmers steps up to the plate in a big way. We've developed world-class centers to assist your customers' claims and service needs--even during after hours and weekends when you're not in the office. Our support even helps you find and train those staff members for your agency's operation.
The support doesn't stop there. Farmers has committed tremendous resources to advertising and sales support for your potential audience. We also offer agents the opportunity to do their own advertising with our financial assistance.
With all that Farmers offers, isn't it time you took that next step?
Earning Potential
As the owner of a Farmers Agency, you've got wide open potential to go from "making ends meet" to "making your dreams come true" Your hard work benefits you, not your boss or your boss's boss. What's more, we offer our agents uncapped earning potential, which means the sky's the limit.

In addition to earning commissions on the new products you sell, you'll earn commissions on each policy your customers renew. We call that renewal commissions and they can become a substantial part of your business earnings once you establish your customer base.

Ready to test your own limits?
Becoming a Farmers Agent
When you're ready to embrace your inner entrepreneur, we will sit down with you and discuss your needs and goals, just like our agents do when they meet with customers. We're committed to helping you achieve your dream of being in business for yourself. You don't need a lot of money to get started. In fact, you may already have enough saved up. We'll offer you the appropriate structure, mentoring and training to become a Farmers agent. So the question is, are you ready to succeed?