A Great Pizza Franchise & More!

Our View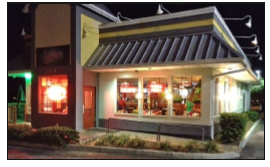 Floridino's Italian Kitchen specializes in an exciting, specialty food concept – bringing authentic, old-world Italy to our customers! Founder Mike Floridino came to America in 1971 at the age of 13 and began his career in the pizza business. Since then, he has created and perfected many delicious recipes from his homeland of Naples, Italy and opened his rst Italian Kitchen in Winter Haven, Florida in 1988. After 25 years of rening his culinary and restaurant expertise, Mike is now ready to take this concept across America! So, if you always wanted to have your very own pizza restaurant or are just looking for a great investment opportunity – now is your chance to get on the ground oor of this proven concept.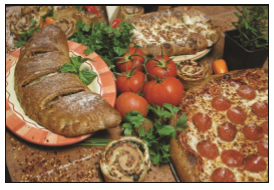 The Floridino Way
Floridino's Italian Kitchen's success is rst and foremost our authentic food along with our rich, Italian heritage. Mike's idea is to take home cooking out of the home and into the restaurant with low overhead and substantial prots in return. What sets Floridino's apart from the rest is our "can't miss" combination of price value, variety, convenience and nutritional value.
The Pizza Business is Booming – Just Look at these Facts:
Americans eat approximately 100 acres of pizza EACH DAY, or about 350 slices per second
Pizza is a $30+ BILLION per year industry. Approximately 3 BILLION pizzas are sold in the U.S. each year. (Source: Blumened and Associates)
Pizzerias represent 17% of all restaurants. (Source: Food Industry News)
Pizza accounts for more than 10% of all food service sales. (Source: Food Industry News)
93% of Americans eat AT LEAST one pizza per month. (Source: Bolla Wines)
66.66% of Americans order pizza for a casual evening with friends. (Source: Bolla Wines)
Each man, woman and child in America eats an average of 46 slices, (23 pounds) of pizza each year.
Italian food ranks as the most popular ethnic food in America. (Source: National Restaurant Association)
According to a recent Gallop Poll, children between the ages of 3 and 11 prefer PIZZA over all other food groups for lunch and dinner.
A U.S. Department of Agriculture study found that in a three-day survey period, 42% of children between the ages of 6 and 11 had eaten pizza. (Source: Smithsonian Magazine)
94% of the U.S. population eats pizza! (Source: Parade Magazine)
Outstanding Training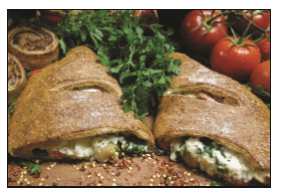 Our exceptional training program includes both classroom and hands-on training in critical areas such as promotional activities, food preparation, customer service, administrative duties, problem solving and more. In this start-up phase, you will be trained by the founder himself, a 25-year veteran of the Italian food industry.
Support Where You Need It

Beginning with your site selection, obtaining equipment and supplies, pre- and post- grand opening, through the day-to-day operations, Floridino's is with you every step of the way. We want to help ensure the success and growth of your business. You will receive a condential, complete Operations Manual with periodic updates covering all areas of the Flordino's system.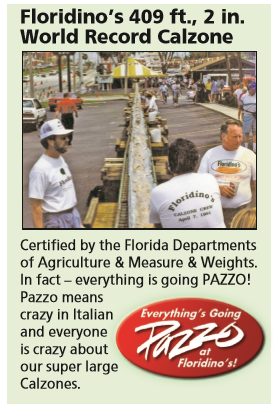 Our helpful management staff will communicate with you on an ongoing basis and are available for consultation and assistance on all facets of your operation.
Floridino's will also provide assistance, and in some cases, have nal approval on the following:
Food and Labor Controls
Accounting System
Advertising and Promotions
On-going Advertising
Investment Option
The initial franchise fee for an individual unit is $25,000 (one of the lowest in the Industry.) The total cost to become operational will range from $100,000 to $304,495. This includes the franchise fee, leasehold improvements, equipment, initial inventory and supplies, advertising, required working capital and the training program. Keep in mind that costs do vary based on location, size of the unit, suppliers and other factors. Floridino's will work with you to obtain the lowest costs possible.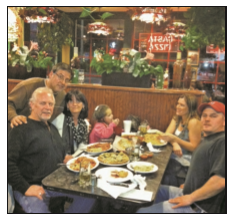 Floridino's Ideal Franchise Partner
Our ideal franchise partner will have most of the following attributes:
Ambitious Vision with a Strong Desire to Succeed
A High-Energy Level
Good Communication Skills
A Real Desire to Enter the Restaurant Business
Have an Out-going personality and Enjoys Interacting with People
A Understanding of Business Operations and Management Principles
Sales and marketing Skills
Adequately Financed
If this sounds like you, we would like to hear from you! To nd out more about the Floridino's franchise opportunities, please ll out and submit the form to the right and we will contact you.