Aloha
Welcome to the Islands - where fresh, original poke bowls are presented in unique Hawaiian and Caribbean style. (And let's just settle this part now: it's pronounced "po-kay." See how easy it is to become an expert?)
Founders Mark and Paul bring their passion for food and community to aromatic life at Big Kahuna's – where guests are treated like family, and each dish is inspired by the changing of seasons.
From pole-to-bowl and farm-to-fork, only the freshest fish, produce and ingredients are allowed to enter. (Yep, we check IDs at the door.) Their swift transformation into creative, flavorful, and memorable recipes assures that each visitor will enjoy a dining experience like no other.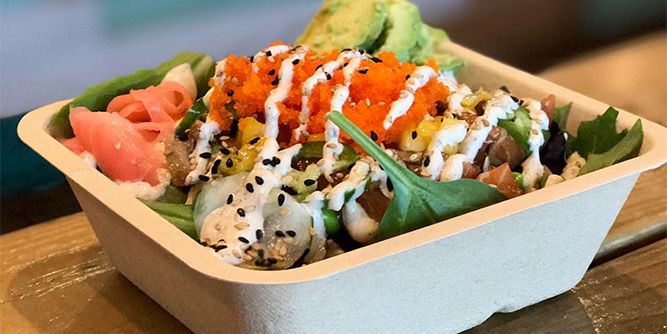 Get Ahead Of The Curve
You have the chance to get in on a popular and contemporary fast casual dining concept ahead of the curve. This means getting in at a low cost, with an avid consumer base ready to help you reach a rapid return on your investment. Access to our operations manual will eliminate any operating concerns that you may have as well as keep you up to date on all of our best practices.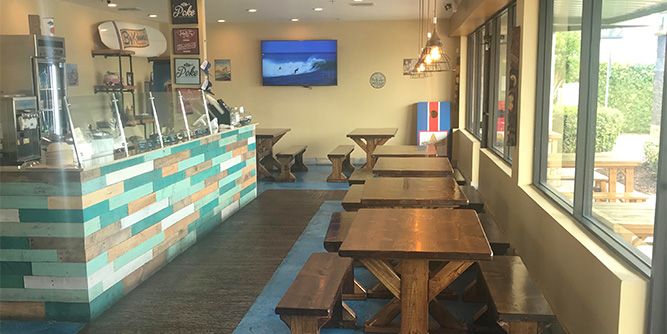 Committed To Your Success
We are committed to a growth strategy that is resolute to the long-term success of our franchisees. Dedicated to the highest standards of intelligent investment, we have strategically created small, uncluttered yet cohesive restaurant design. Island Fin locations are carefully engineered to be low investments and range in size from 900 to 1500 square feet. Our small kitchens with limited cooking allow us to allocate a higher percentage of the space to the consumer space, therefore our restaurants are capable of exceptional revenue.
Two Offerings
You can choose to own a single unit franchise which allows you to operate your own Island Fin Poke Company in a protected territory of your choice. We also offer area development Franchises for those looking to lock down a larger territory and slowly build a series of Island Fin Poke Company locations/territories.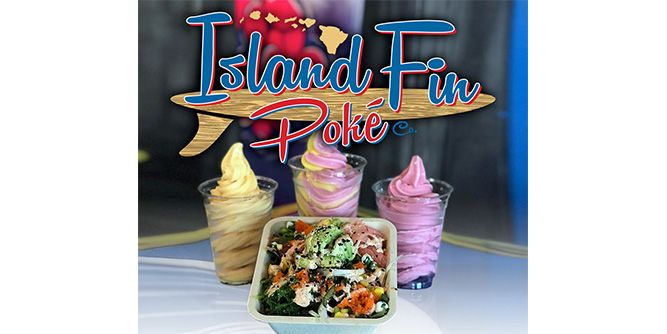 Initial Training
Island Fin offers a comprehensive training program in order to ensure that each franchise is 100% equipped with the knowledge, skills and expertise to successfully operate their own store. Our multi-phased training includes 17 hours of a classroom setting training and 23 hours of on-the-job training, 8 days of training at your location (to cover training your team) and the first 5 days open in addition to many hours of on-going support at your newly established practice.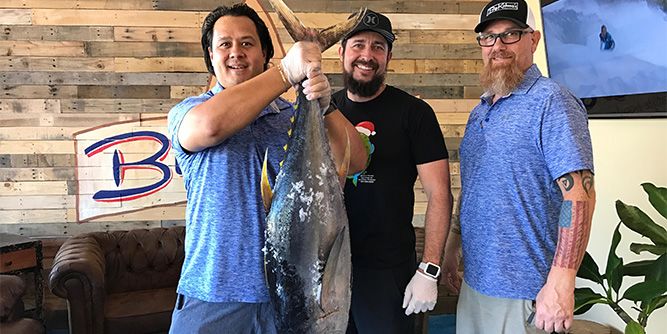 Join Ohana
More like brothers than friends; Mark and Paul's relationship is rooted in the Hawaiian culture of ohana. ("The family.") For them, ohana is a way of life - and when your love of food is this personal, it pretty much means once you dig in, you're one of us. Yes – you get to claim kinship to the crazy guys in the kitchen with the big knives. (Isn't family great?!)
We are looking for franchise owners that will treat their guests and team like family. Ohana or family in Hawaii is very important and our level of service and community is as important as our quality of food. You will be as successful as you want to be, it all depends on your commitment.