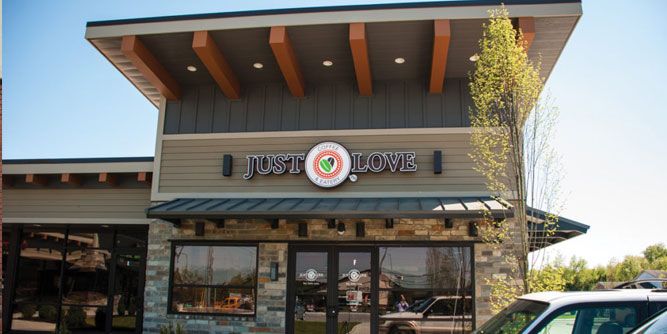 About Us
Founded in 2009 as an online coffee service to help raise funds for families seeking to adopt children, Just Love Coffee Café has blossomed into a franchise concept with new locations underway in Texas, Florida, Georgia, Michigan, Alabama, and Tennessee. Head quartered the fast growing metropolitan area of Nashville, Tennessee. Led by an executive team with proven experience in growing franchise systems, Just Love Coffee Café is an opportunity for first-time and experienced entrepreneurs, as well as savvy investors to get in on the ground floor of the most exciting investment opportunity in the $12 billion U.S. coffee shop industry.
Utilizing a small list of simple ingredients, Just Love Coffee Café has created one of the most unique and delicious all day menus in the coffee shop space by employing a waffle iron instead of a full-service kitchen. The appeal of the waffle iron is threefold: 1) franchise owners have a smaller footprint and lower overhead; 2) food is simple to cook and fast to serve; and 3) customers are treated to a playful, delicious experience that is memorable and a natural fit for social media platforms such as Instagram, Snapchat and Facebook.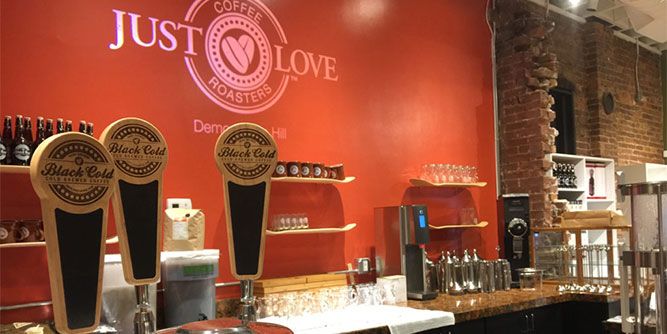 "Just Love Coffee Café is truly unlike other coffee shop experiences on the market today," says Alan Thompson, President. "Most coffee shops are directed towards the connoisseurs, while Starbucks and Dunkin' Donuts have a product for the masses. We fill the niche that is somewhere in the middle, which is currently wide open and needs some disruption. Our coffee can satisfy the elitist of coffee connoisseurs — we can tell them the story of how we source the beans, how we only buy fair trade coffee through reputable third market vendors and how we then roast our beans by hand — but our customer service can satisfy the person whose preference is a cup of Folgers. There's so much room to grow, as far as the market, that I really see Just Love Coffee Café taking off this year and beyond. We hope to be in hundreds of communities in the coming years because we know that there is a wide open space for us to succeed."
Just Love Coffee Café has taken the art of coffee roasting and has placed it in a family-friendly coffee shop setting that is far removed from the stuffiness of traditional specialty coffee culture.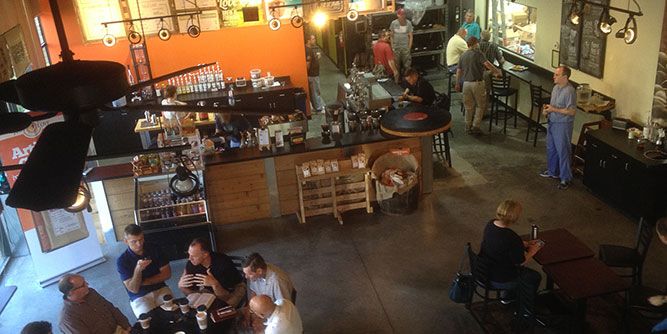 Why Us?
Just Love Coffee Café is meeting the tremendous demand for specialty coffee that caters to the mainstream and is currently seeking savvy investors and first-time entrepreneurs alike to get in on the ground floor of a first-to-market franchise opportunity.
With a small footprint, low overhead and limited staff (5-6 at launch), Just Love Coffee Café is simple to operate, easy to scale and has a business model that is unique in the $12 billion U.S. coffee shop industry. In addition to offering a wide variety of hand roasted coffee blends and specialty beverages, many of which have been developed in-house, franchise owners get to take advantage of a full all-day menu — an additional revenue stream that is unique in the specialty coffee shop segment and can potentially increase the return on investment.
From a franchise investment standpoint, the menu has the added benefit of being easy to cook and easy to keep quality control high, in addition to providing a different type of dining experience from the standard cafe fare. Instead of using a full kitchen, Just Love Coffee Café utilizes waffle irons to create our array of breakfast and lunch sandwiches. Everything from a waffled omelet to an array of waffled sandwiches are cooked to perfection with a waffle iron! The result has not only increased our average ticket price to $10-$12 per customer, but it has also provided our rapidly growing customer base with a memorable experience that is perfect for posting about on social media.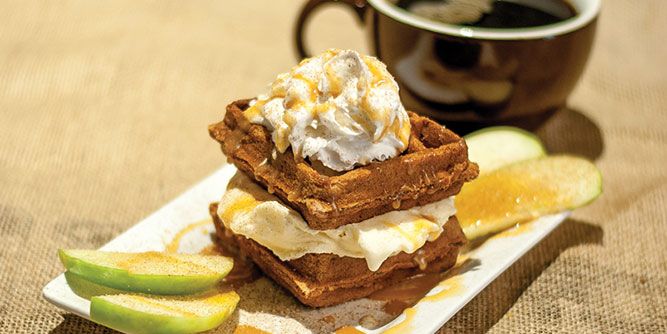 Ideal Candidate
Just Love Coffee Café is seeking owner-operators or savvy investors of any experience level who are interested in becoming a meaningful part of their communities. We provide in-depth initial and ongoing training and coaching from the moment you sign a franchise agreement with us. We help with site selection, lease negotiation, hiring practices, training on how to correctly prepare and serve Just Love Coffee Café products, marketing and social media support and more.