Introducing The 21st Century Upscale Barbershop
"Best Barbershop in Boca Raton"
– Voted by South Florida Sun Sentinal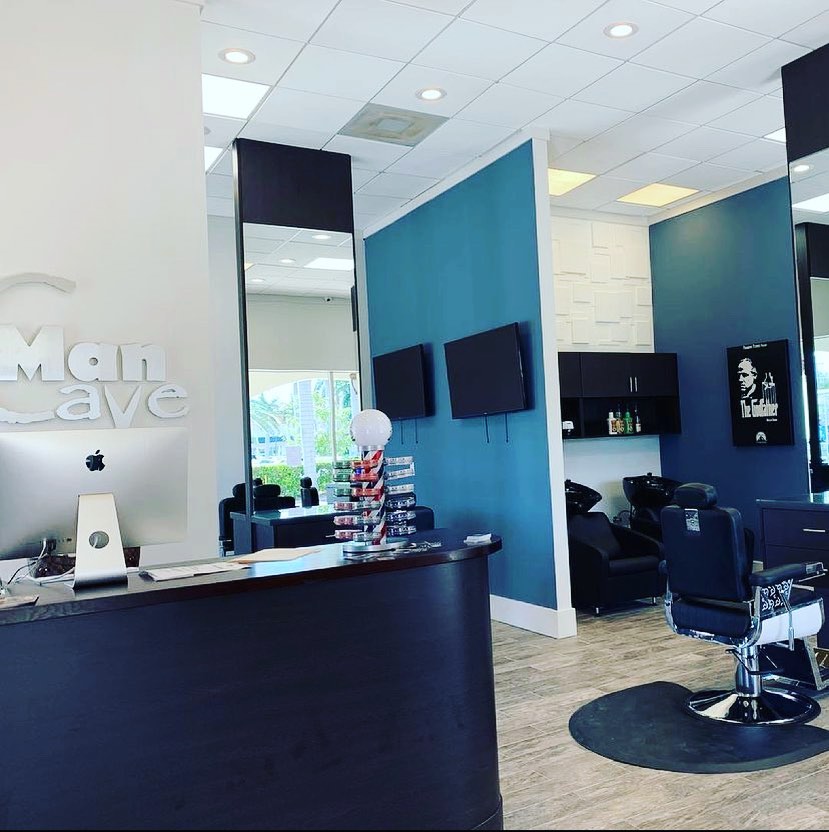 Emad Aovida, saw the need for an upscale barber and spa experience – that's why he created ManCave for Men.
"Growing up, I dreaded going to my corner barbershop as it was an all-around unpleasant experience. I wanted more services and a welcoming atmosphere. My wife's salon and spa offered the extra services, but it catered toward women, and so my needs were still left unmet. I made it my mission to create an upscale barbershop experience for men like me, and that's how ManCave was born."
– Emad Aovida, Founder & CEO
Customers can indulge in everything from a haircut and straight razor shave to a full list of man-care services, like facials, manscaping, or nail services. At ManCave, men can sit back and relax with complimentary beer, wine and liquor while watching a game or enjoying their favorite tunes.

The Next Level In Men's Barbershops
We're happy to cater to the traditional haircut or shave- but in today's hectic world, we know that men need a space just for them to relax and unwind, that's why we took it up a notch and offer a full spa day done the ManCave way.
Features:
Haircuts and shaves
Full day spa amenities
An array of beer, wine, nd coffee
Flat Screen TV's throughout
Online booking
Student Discounts
Recurring revenue streams from repeat clients
The ManCave Man
Men 8-80
Willing to spend more for an upscale experience
Know the value behind their appearance
The ManCave Owner
Opportunities for:
Hands on owner/operator
Semi-absentee Ownership
Responsibilities:
• Hiring and managing of staff
• Marketing & Community
Involvement
• Payroll & back office responsibilities
• Can outsource if needed
• Order inventory
• Scheduling

Financials
Investment Range: $120,000-$190,000
Required Liquid Capital: $50,000
Required Net Worth: 300,000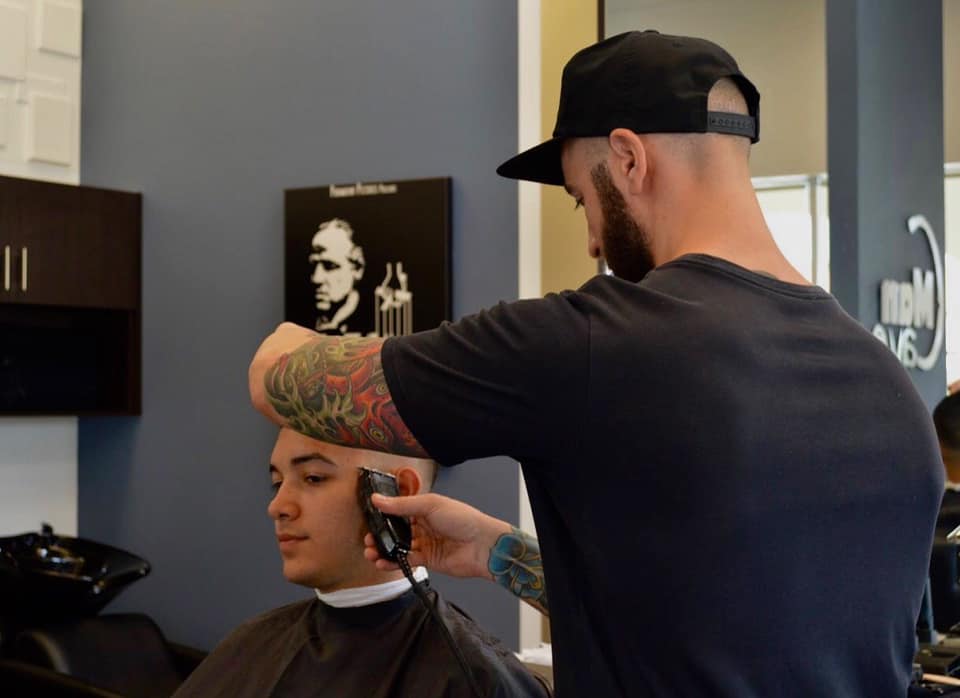 Who Would Be An Ideal Franchisee?
There may be a number of viable franchisee profiles, but we believe that the following criteria would be ideal: Strong marketing & Customer service abilities, Good with Time management and Employee Relations & High personal standards. If this sounds like you, please contact us today!