Mosquito Joe
Start your own home-based business with extensive training and support from an experienced, hands on Corporate Team. Recession Friendly and experiencing over 200% revenue growth in business this past year!
Franchise Profile
Investment Range:$102,850 - $148,150
Liquid Capital Req:$50,000
Net Worth:$250,000
Business Type:Franchise
In Business Since:2012
Units Sold:317
Training & Support:Yes
Franchise Overview
Mosquito Joe is a pest control business with the mission to make "outside fun again." The company provides services on a 21-day cycle to homeowners and the product removes mosquitoes, ticks, fleas and many other types of biting insects. The treatment effectively creates a "barrier" around the homeowner's property and allows them the opportunity to enjoy their yards without the fear of getting bit. The customers love the service as evidenced by the very high customer retention rate of 79%. Although mosquitoes have been around for a long time, the industry we compete in is relatively new over the last several years.
Mosquito Joe is a seasonal business you can operate from virtually any home or office, has low startup costs and is a great standalone business or a wonderful complement to other businesses.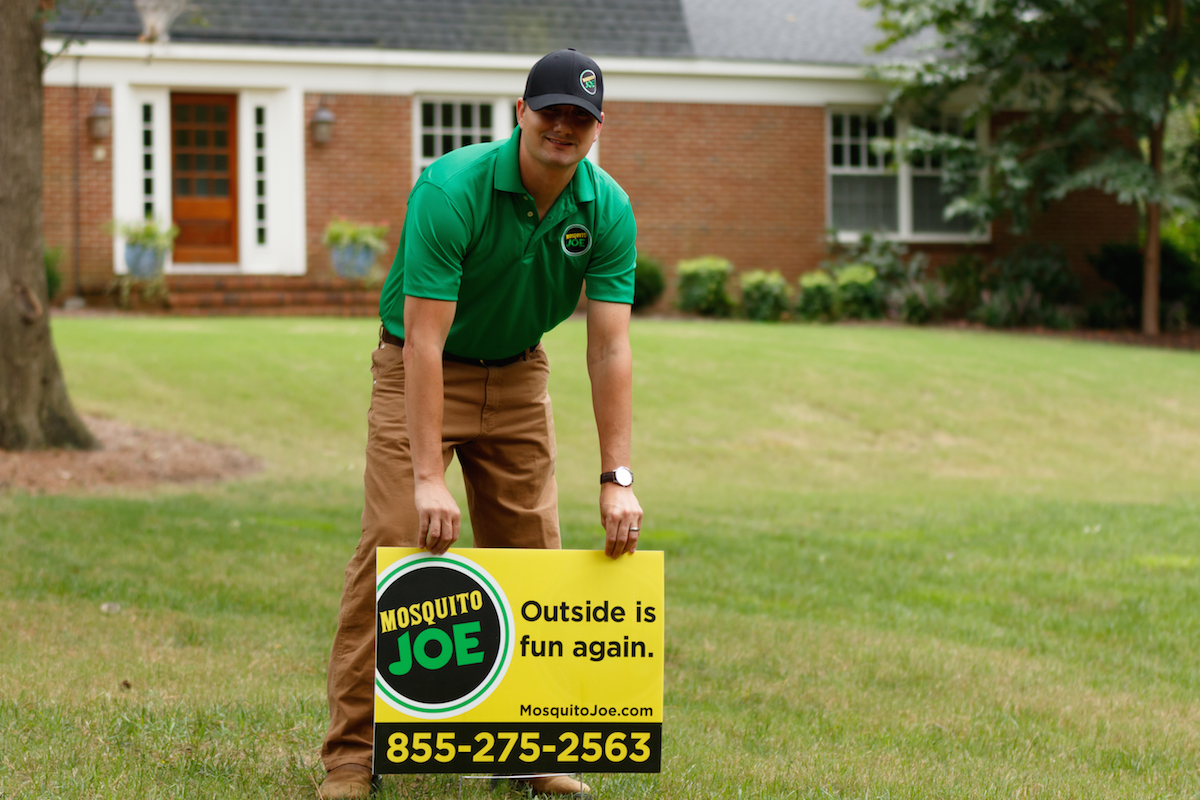 No experience is needed, only passionate, customer service-oriented individuals who are interested in working for themselves while providing a much-needed service and being active in their community. Our technicians use state-of-the-art equipment to deliver EPA-registered solutions to outdoor spaces. No crawling under houses or wrestling with difficult systems. Sometimes, it's literally a walk in the park.
Mosquito Joe offers a turnkey business plan that includes training and full operational support with best-in-class systems. Our software makes customer recruitment, scheduling and accounting easy for our franchisees. With the most recognizable brand name and the brightest colors in the industry, coupled with fun and catchy slogans like, "Haven't seen you outside in a while" and "Because a yard is a terrible thing to waste," Mosquito Joe will soon become a household name across the country.
While still being a young company only in its sixth year of franchising, it is still a ground floor opportunity allowing your candidates to participate in an emerging, high-growth market while experiencing widespread acceptance as a service homeowners and businesses value and desire. Over time, this service will be as common as having your yard cut.
Mosquito Joe provides the independence of running your own business with a strong foundation of guidance and support from an established Corporate office. The team has over 263 years of combined franchise experience stemming from multiple franchise brands, including five of the top ten fastest-growing franchises in the nation.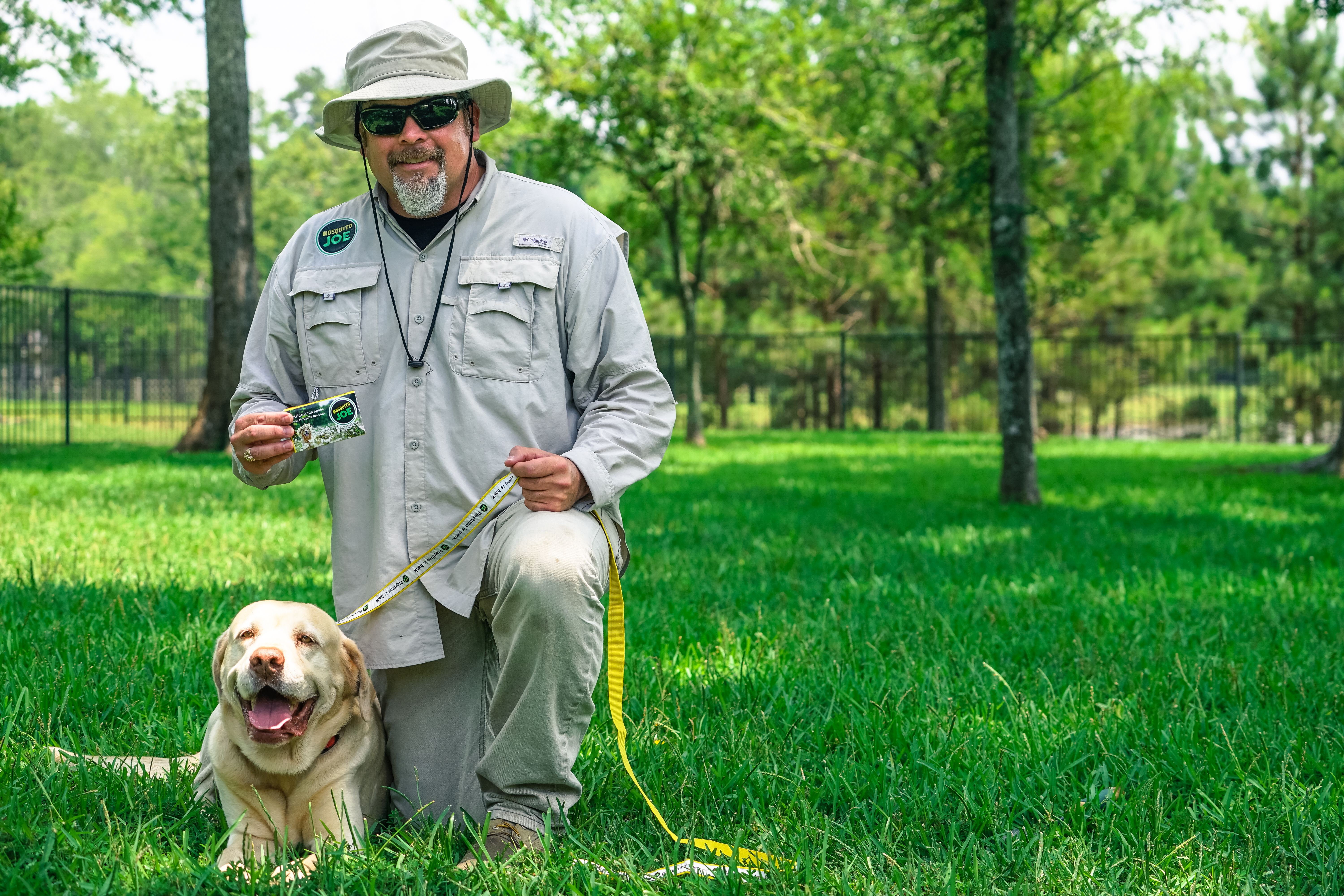 Power of the Brand
Mosquito Joe Franchise:
Well-capitalized company
Strong management team
Investment in support infrastructure
Company is franchisee-centric
Fun brand
Franchisee Benefits:
Mosquito control services are in high demand
Large and growing market
Strong unit economics, low overhead
World-class marketing support
Recurring revenue model
Recession-resistant business model
High-margin seasonal business offers owners flexibility with faster cash flow breakeven
Great lifestyle
Ideal Candidate
We're looking for franchise partners who are motivated and ready to make a commitment to their future and the future of Mosquito Joe.
This is a great opportunity for someone looking to add a home-based or seasonal business to their portfolio as well as someone with home services experience looking to serve their community.
Potential candidates must have a minimum liquid capital of $50,000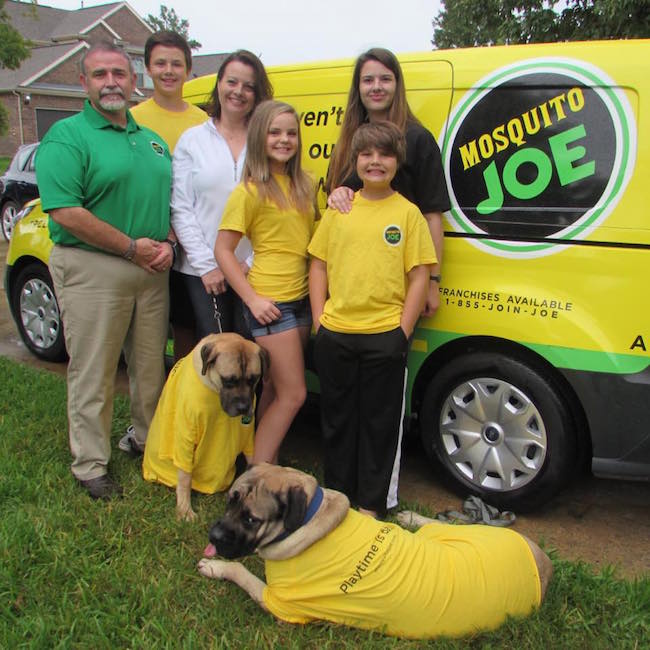 Franchisee Testimonials
"I always wanted to own a business and when my wife and I found Mosquito Joe, we saw incredible potential. Our plan was to work hard running the business on the side so that I would eventually be able to quit my job and run Mosquito Joe full-time. I was ecstatic when that day came a year earlier than planned, exceeding my expectations for the growth and success of our business."
- Brad Simon, Mosquito Joe of Arkansas
"The support by Corporate has been outstanding. It is very clear that they are aware that the success of Mosquito Joe is very much tied to the success of each individual franchisee. I currently work as a pilot, while my wife is full-time MoJo. The systems in place have made it possible to manage our operation even while not physically on location."
- Kurt Godwin, Mosquito Joe of Baltimore-Annapolis
We have been plagued by mosquitoes in our area, so we know first-hand what a nuisance they can be and how they can hinder outdoor activities. We felt that being able to have a business opportunity that provides a real practical service to homeowners was a great opportunity. Mosquito Joe was also something that the whole family could be engaged in, and something that can be done while maintaining our current work and school responsibilities.
- Scott Franasiak, Mosquito Joe of the Greater Buffalo Region