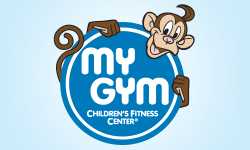 My Gym Offers Two Children's Fitness Opportunities
My Gym Storefront Franchise and
My Gym Mobile Franchise
Either way become part of the #1 Rated Children's Fitness Franchise*

Physical fitness is vital to the health of youngsters and now more than ever, as obesity in children becomes a source of serious concern in the US, parents and educators are looking to the fitness industry to provide a significant part of the solution. This presents a huge business opportunity, increased further by cuts in school budgets and the growing absence of safe play areas in parks and neighborhoods.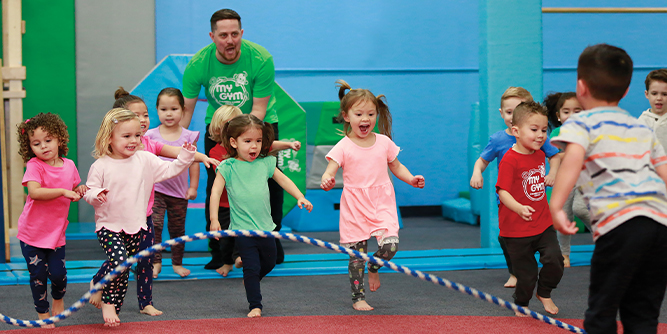 My Gym Children's Fitness Center has responded to the demand in the marketplace by creating the most innovative program in the children's educational fitness industry, a field that has experienced rapid growth with My Gym at the forefront. Our program has been devised to help children three months to thirteen years of age develop physically, cognitively and emotionally. Imaginations soar and children triumph at My Gym centers, the ultimate in exercise and play arenas, providing custom designed square feet and state-of-the-art equipment.

Our structured, age-appropriate weekly classes incorporate music, dance, relays, games, special rides, gymnastics, sports and other original activities. My Gym kids have fantastic fun developing their coordination, agility, flexibility, fine and gross motor proficiency, balance, strength and social skills as they run, jump, tumble, dance and sing. There is no such thing as failure in the My Gym curriculum. Our innovative and carefully structured programs, along with our ideal student/teacher ratio and non-competitive atmosphere, allow children to discover what great things they can accomplish.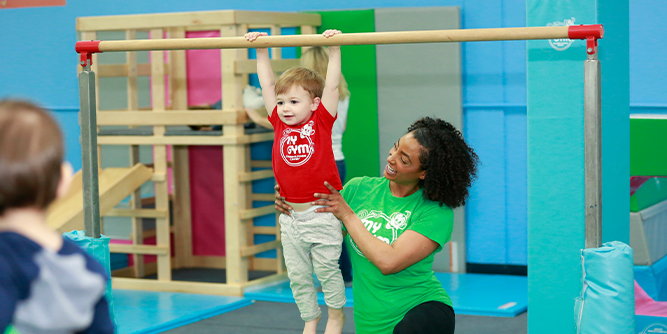 Introducing our new My Gym Mobile franchise

What is My Gym Mobile?
My Gym Mobile is an extraordinary fitness program devised to help children 3 thru 9 years develop physically, cognitively and emotionally. Our structured, age-appropriate, weekly classes incorporate music, dance, puppets, relays, games, gymnastics, sports and other original activities. My Gym kids have fun as they exercise and gain strength, balance, coordination, agility, flexibility and social skills. The most important benefit we offer, however, is the building of confidence and self-esteem. A child who feels good about him or herself has a jump-start on the path of becoming a healthy, well adjusted young adult.

Where do I operate My Gym Mobile?
Your My Gym Mobile Franchise will be operated out of your home. You will market to the 50 to 75 daycare/preschool type facilities in your protected territory. You will lead My Gym's award-winning, noncompetitive, structured classes in facilities that choose to enhance their curricula with the unique program you have to offer.

Our goal is to remain at the cutting edge. We're more than a franchise; we're a family. We feel fortunate in having chosen a profession that is actually so much fun.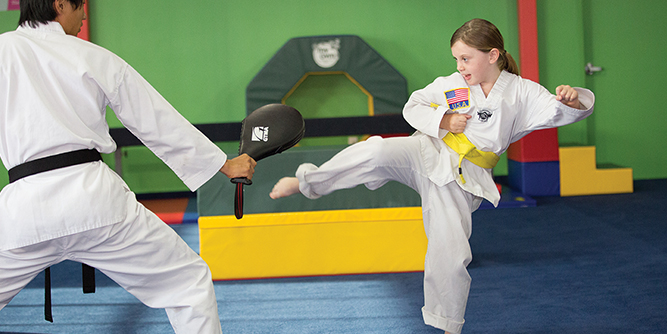 The My Gym Operating System

My Gym Children's Fitness Center has built a system in which you are assisted in every facet of opening and operating a business, from construction to decoration, training to advertising. Our pre-opening, post opening and continuing support to our franchisees are unparalleled in the field of franchising. My Gym Children's Fitness Center is a proven, productive business with locations across the country. Comprehensive financial, marketing and administrative systems help you avoid the mistakes and perils independent business owners must combat alone.

Right from the beginning, throughout your entire period of operation, you will benefit greatly from on-site visits, phone discussions, written materials, picture books, our internal franchisee-only Extranet, and both national and regional My Gym seminars. My Gym will continually explore and develop new ideas, concepts and campaigns that will help you promote, operate and enhance your business.

So, it is with much enthusiasm and sincerity that we say, "It would be our pleasure to show you the way!" You, too, can experience the same excitement, satisfaction and rewards as we have when you become part of our My Gym family.