My Pie: Pizza Your Way
A fast casual pizza experience like no other! Custom build your own NY pizza in 2 minutes! The partnership with Kurt Warner helps support his charity, The Treasure House, by donating 10% of all retail proceeds of the My Pie "Kurt Warner Marinara Sauce".
---
| | | | |
| --- | --- | --- | --- |
| Cash Investment: | $150,000 | Investment Range: | $184,845 - $546,095 |
| Franchise Fees: | $35,000 | Training & Support: | Yes |
| Franchise Units: | 2 | Financing Available: | Yes |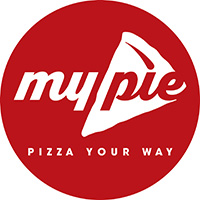 The Best Fast Casual Custom Pizza
In A New York Minute!
Great pizza done my way, love it! Also excellent music playing during our lunch. Fabulous....Ill be back for sure and I hope a ton of people discover this strip mall gem! Yelp.
The

My Pie

Story
In spring of 2012, three guys from the East Coast were discussing how to grow their Italian Pizza RestaurantCrust.
A few days later, one of the partners was in Chipotle choosing between chicken and beef when he envisioned sausage and pepperoni, and

My Pie: Pizza Your Way

was born.
My Pie

is a modern classic in the making, where each guest can custom-build their pizza using ingredients from authentic Italian recipes and have it served in a

New York Minute!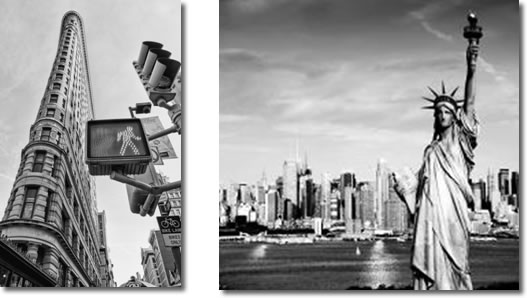 Fast Casual Custom Pizza Stats
Americans eat on average 100 acres of pizza daily or 350 slices per second.
93 percent of Americans eat at least one pizza per month, easily making pizza the number one dinner choice in the United States.
The fast casual pizza segment is becoming the new darling of the restaurant industry with more than 65,000 units and $40 billion in annual U.S. sales.
Fast casual custom pizza shops are courting customers who are looking for fresh artisan-style pizza made in under 5 minutes, complementing their customizable pizzas with craft beers.
What Makes

My Pie

Different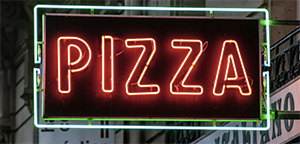 NY Style

–

My Pie

is distinguished by high-quality ingredients and traditional recipes passed down from generations of Italian New Yorkers. With homemade recipes and strong family values, you can taste the passion put into each pie.
NY Fast

–New York is about CONVENIENCE and SPEED!

My Pie

provides guests the ability to custom build their own pizza and watch it cook in just two minutes in the proprietary Neapolitan style 800* "Wave Oven".
NY Heritage

–Real New Yorkers know the word loyalty. Family values are instilled in childhood and passed on through generations. The same loyalty and values are rooted in the

My Pie

culture, where the team of employees is like a family, proud to serve a great product and enjoying doing it!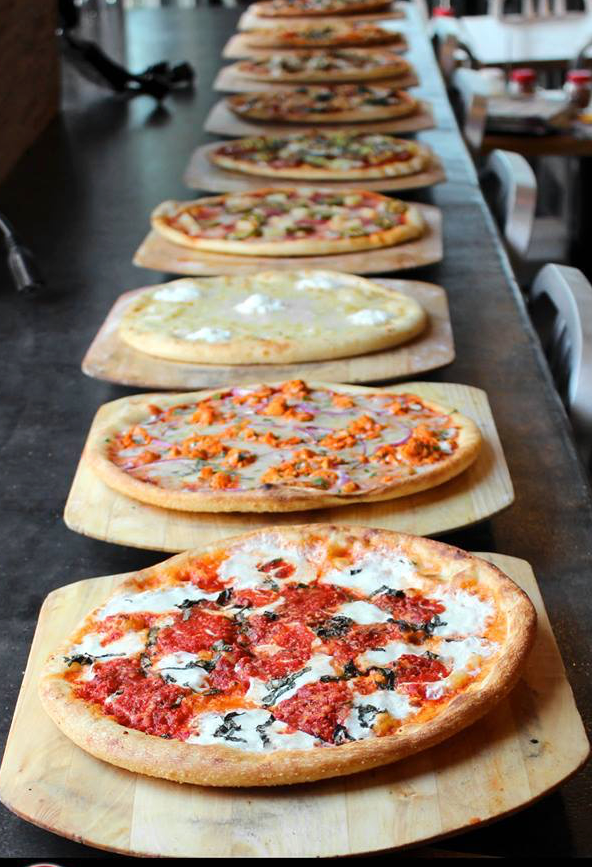 Key Advantages
Custom selection of crusts, sauces, and toppings.
Pizza ingredients based on traditional Italian recipes.2 minute bake time for pizzas.
Unique seasonal specialties rotated throughout the year.
Aditional menu items include salads, appetizers, and deserts.
Happy hour all day with half price refills of beer and wine.
Organic New York style sauce, endorsed by football great Kurt Warner and available in jars for take-home use.
Experienced, successful restaurant team as franchisors.
Small-box footprint equates to lower investment dollars and reduced occupancy costs.
Operating model empowers management efficiency and unit growth.
Open space with family-friendly atmosphere.
Attractive markets are available throughout the US.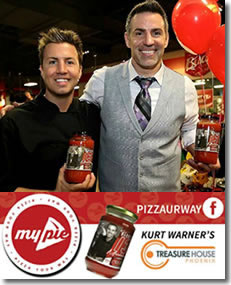 Committed to Community
My Pie

not only offers a taste of New York to local neighborhoods, but also remains focused on giving back to the local community.
The partnership with Kurt Warner helps support his charity, The Treasure House, by donating 10% of all retail proceeds of the

My Pie

"Kurt Warner Marinara Sauce".
My Pie

wants all of their guests to feel the passion they have for their food and their concept. The

My Pie

guys and every employee in every restaurant are committed to giving guests the experience of NY energy and great pizza! They want people to feel at home as a welcome guest invited to enjoy pizza with the

My Pie

family.
8 days in Phoenix and up to 5 days at franchise store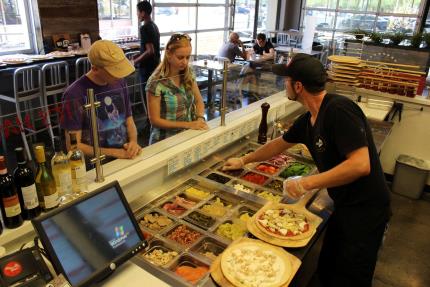 Company overview
Store operations
POS system and data reporting
Accounting
Marketing and advertising
Purchasing and inventory control
Equipment use and maintenance
Staffing
Customer service
Operational controls
Position hiring and training
Human resources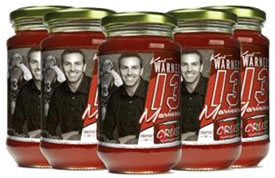 My Pie

Franchise Pricing
Single Franchise Fee: $35,000
Minimum Cash Investment: $125,000 - $150,000
Total Investment: $184,845-$546,095
Minimum Net Worth: $350,000
Royalty: 5%
Ad Fee: 1%
Veterans Discount: 20% off franchise fee
Single Unit, Multi-Unit and Regional Developer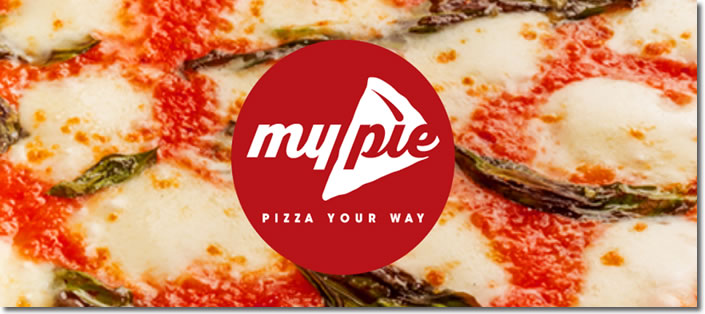 ---
Franchise User Reviews
Loading... please wait...
---
News / Press Releases for My Pie: Pizza Your Way
10 Best Places in Phoenix for Pizza Nirvana
Aug 11, 2015
- Phoenix may not be New York or Chicago, but this desert metropolis has more than its share of great pizza parlors, including one restaurant whose pies were famously dubbed "the best pizza in America.
Browse Related Franchises by Industry
Submit Now to Get a FREE eBook - Read More
Transitioning from Employee to Entrepreneur
"
... a step-by-step guide to help you make the transition from the employee culture to that of the entrepreneurial world. This book is a complete toolkit and user's guide for success for everyone who dreams of starting his or her own business.
"
Receive FREE Franchise Info
About My Pie: Pizza Your Way
Selected Companies:
Loading request list...
You Contact Information