About Us
The Nathan's Famous story is as much about famous flavor as it is tradition.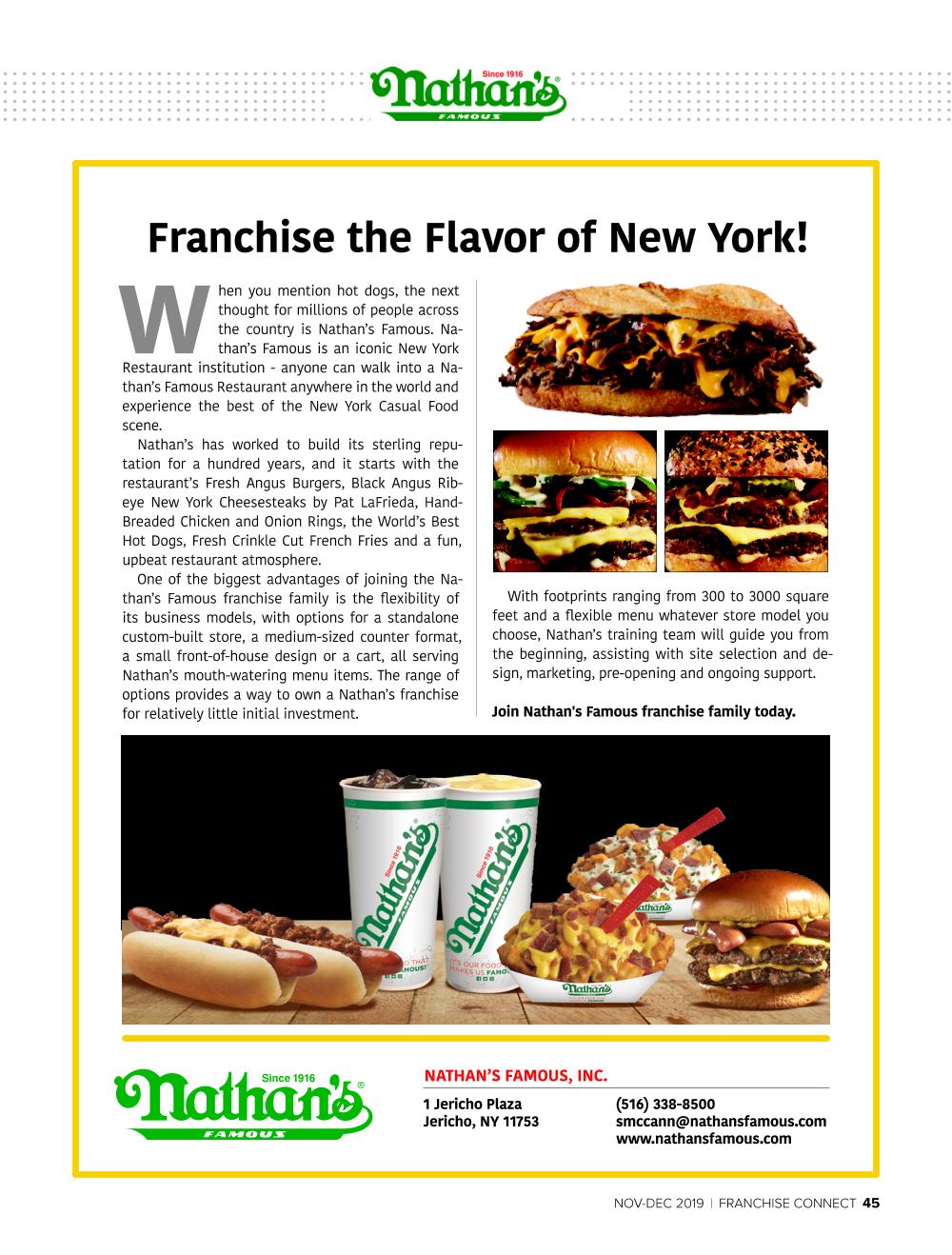 Why Nathan's Famous
Nathan's offers a wide range of restaurant designs and customized equipment, thereby offering business opportunities to qualified candidates regardless of space constraints or investment limitations. Nathan offers:
A high quality brand with over 103 years of heritage
The world's best beef hot dogs and crinkle cut fries
Nathan's menu offers a fast casual dining experience – we are the Flavor of New York! World's best Hot Dogs, Award-winning Crinkle-Cut French Fries, New York Style Angus Beef Cheesesteak, hand-battered Chicken and More
A business model to fit any footprint, plus mobile solutions – Food Trucks, Trailers and Carts
High profits, low costs and great returns!
Nathan's is the oldest restaurant brand in the United States. The brand has stood the test of time, and will continue supporting franchise development assisting with site selection and evaluation to operational excellence and support from training, grand opening and ongoing 24/7 support.
On-Going Business Consultation
Our Franchise Business Consultants have over 45 years of experience in the QSR industry. The focus of their responsibility will be to assist you and your management team to maximize sales and profits. They will make periodic visits to your location to conduct business consultations.
Training
Our 11 day certification training program – Frankfurter University – provides top-of-the-line hands-on and classroom training conducted by a dedicated, certified training manager.
MENU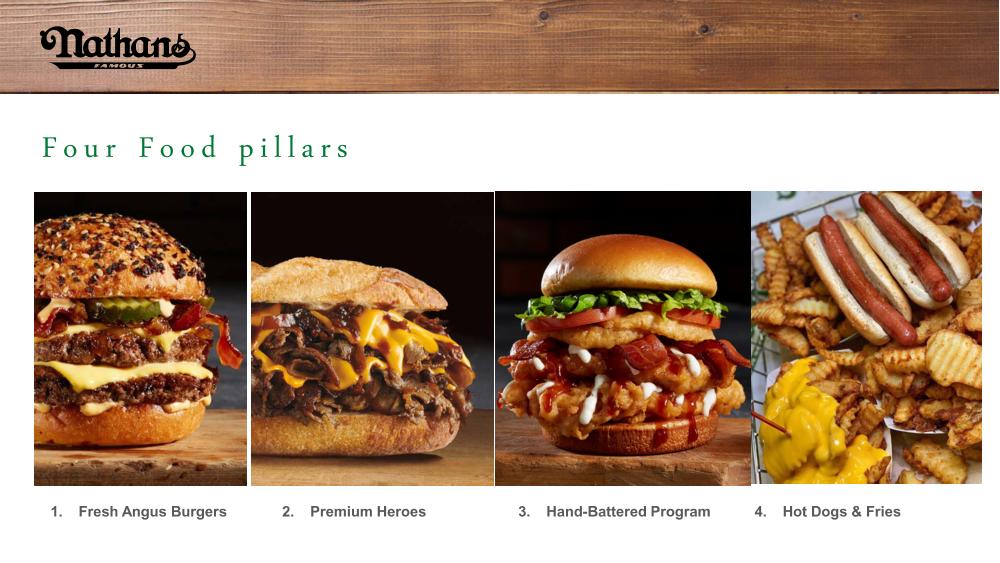 A Sampling Of The Promotional Materials Offered By Nathan's Famous Includes
Local Store Marketing
Local store marketing programs
Limited time offers
Third Party Delivery system through major Delivery Services
Kids marketing
Point of purchase & merchandising materials
Marketing fulfillment center
Traffic driving promotions
Grand Opening marketing material and Geofencing'
Nathan's Rewards App
Brand Building
Premiums & prizes
Social Media Influencer Events
Merchandising materials
Signage & graphics programs
Uniforms program
Marketing calendars
Publicity & Public Relations
Grand opening tool kits
Social media programs
Annual international hot dog eating contest
Press kits
Our Ideal Candidate
Nathan's Famous built a brand on high-quality products in a fun environment run by outgoing and highly-motivated people. Restaurant experience at the GM level or higher is highly recommended, restaurant Management experience a must either by Franchisee Owner, or by hire. Looking for a person who can connect with customers while leading a team of motivated employees. Liquid capital requirement is $250,000. Full-time commitment to the brand is prioritized.