Pets Warehouse has been in the pet industry since 1974, which is not only a long time in dog years but in real time too! We're, by far, the most experienced franchise pet store operator in the pet supplies industry with over 43 years as a family-run business and a winning recipe for success. Our five company-owned warehouse stores average over $2 million each annually and not a single store has ever closed or failed.
Our Aquariums, Terrariums and colorful bird displays draw visitor's attention, especially the kids, increasing visit length and sales dollars per visit. What would a pet store be without pets? Due to health and ethical issues, no dogs or cats are sold but we do sponsor adoption events. Our top priority is to provide unmatched customer care and product knowledge.
So when pet owners visit our stores or our award-winning pet supplies website (with generous commissions paid to you on local direct-ship orders), they know they're doing business with a company that shares their enthusiasm for pets and has the best products at the lowest prices around.
The Pet Franchise Industry
The pet industry is one of the few that is recession resistant and continues to grow annually to over a $60 billion industry. An estimated 79.9 million American homes own pets, meaning there is a great need for pet foods, supplies, self-serve pet washes or pet grooming and other related pet products and services.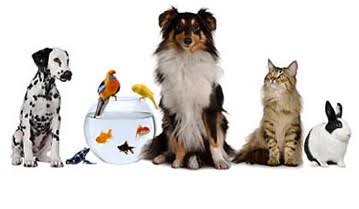 An Owner-Friendly Franchise System
Our startup costs and fees for our stores are some of the lowest in the pet industry. The Pets Warehouse franchise system is properly positioned to earn a good return on your investment. With Pets Warehouse, you're buying direct from vendors at our volume pricing, which means you get plenty of discounts.

Whether it's site selection, store layout, vendor relationships, operations, merchandising, marketing or training & support, our experience as a successful operator of our own stores over 43 years makes a Pets Warehouse the obvious choice in a franchise.
Even Our Name Says "Value"
Extensive Training - Two full weeks for you and a manager or partner at our flagship store in NY, plus 15 hours of pre-opening online training.
Proven Business Process - We provide you with an extensive Operations Manual that covers every aspect of ownership and store operation.
Hands-On Setup & Ongoing Support - We'll provide help with site selection, lease negotiations, construction management, store layout, inventory planning, store setup, staffing, your grand opening and more.
Up to 45,000 SKU's in Every Store - Even our smallest store format is fully stocked with items your customers need. Smart merchandising and staff training assures that your pet food customers add a few more items to their cart with every visit.
Powerful Marketing & Advertising - You'll receive a tailored advertising plan and ongoing guidance from our NY advertising agency including time-tested ad slicks, internet marketing campaigns, social media and texting programs, brochures, press releases and more.
Online Shopping Site & In-Store Kiosk - Your local listing will be on our heavily marketed national website, and you'll receive a generous commission for direct-ship sales to customers in your protected franchise area.
All About the Pets
| | |
| --- | --- |
| Pets Warehouse franchisees should love pets, as this business is all about the animals! Having previous retail or pet-aquarium experience is not required but may be very helpful. We'll teach you how to run a successful pet store, and we provide the guidance and training you need not only before you open your doors but ongoing. We will also set you up with our time-tested marketing tools. | |
Get started with your own pet store franchise! Request information below!