Open the door to a brighter future with our garage door franchise opportunity. Pro-Lift Garage Doors, one of the Premium Service Brands franchises, performs repair, replacement, installation, and servicing of overhead garage doors for residential and commercial clients. An in-demand niche market, garage door services make for a valuable franchise investment. The hallmark of Pro-Lift Garage Doors is the commitment to customer service that Premium Service Brands is known for, as well as industry expertise.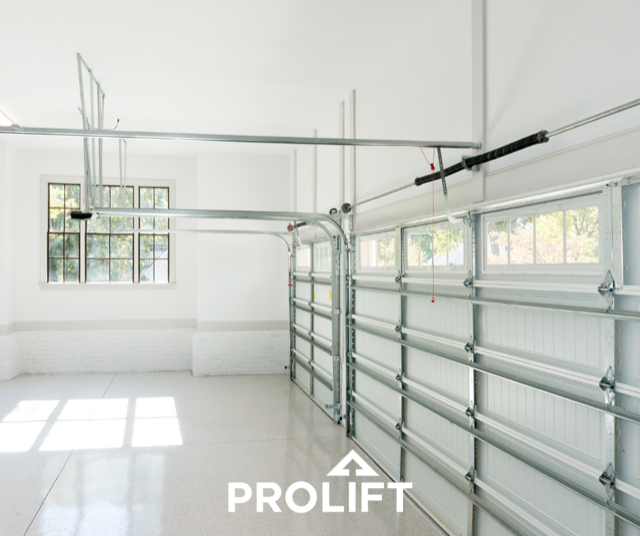 We are a proven, scalable, and leading business with two unique opportunities, residential and commercial. This flexible franchise model fits the needs of your local community.
With low overhead, little risk, and a fully-integrated training program, Pro-Lift Garage Doors offers the best experience in starting, running, and growing your own business. Take your future into your own hands, give your family the life you've always dream of, and be your own boss. Your future is secure when you franchise with Pro-Lift Doors.
When you franchise with Pro-Lift Garage Doors, you not only get access to superior training and business planning but you also enjoy:
An escape from the corporate rat-race,
A flexible schedule that allows you to balance your life while building a successful business,
Marketing & advertising expertise provided for you to grow your local business,
A central call-center staffed six-days-a-week that schedules leads and allows you to focus on running your business, and
On-going training beyond the initial start-up period including a yearly franchise-wide convention that supports new partners and boosts veteran ones.
As a Premium Service Brands franchise partner, you can take advantage of the opportunities in owning several brands under the same company, tripling your business success.

Join the industry professionals
Professional garage door repairs and applications for residential and commercial properties make for a sought-after yet often underserved service market. Pro-Lift Garage Doors is an opportunity that sets you up for success through extensive training, advanced technology, proven sales techniques, and smart operational procedures.
With years of experience and a serious focus on customer satisfaction, communities trust Pro-Lift Garage Doors for all of their residential garage door and commercial dock service needs.
Our residential services include installation and repair of:
Garage Doors,
Spring Replacement,
Tracks,
Openers,
Paneling,
Garage Door Tune-Up, and
New Garage Door Designer.
Superior training and on-going support
Premium Service Brands offers not only the best in customer service, but also the highest quality service expertise. We are changing the customer experience from the ground up. That's why the extensive training with Pro-Lift Doors not only prepares partners to be business owners but also skilled technicians, capable of providing high-quality installation, repairs, and consultation to fit your community's needs. After the initial "boot camp," partners work with our business experts for on-going training, including an annual convention that combines inspiration and "perspiration", setting up all partners, whether new or veteran, to achieve greater success, every year.

Read what our partners have to say about us…
"I chose Pro-Lift not only because of its potential as a large player in the industry but also because it was a good fit for the type of work I like to do. The training process was really comprehensive – I left already feeling like a garage door maintenance professional – from business training and social media to advertisement and hands-on repair training. I still feel very confident that the support Pro-Lift Garage Doors has given me and continues to give makes a strong, positive impact on the success of my business." — Milton J.