ABOUT US
Want to tap into a recession-proof, multi-trillion dollar industry?
Regardless of market conditions, people still need a place to live and do business.

Property management is always in constant demand. You could go it alone, but a franchise provides branding and name recognition plus business and marketing systems.
Real estate can be a rollercoaster ride with high highs and low lows; however, property management provides consistent revenues and profits.
With a Property Management Inc. (PMI) franchise, you get a quick start in the very competitive, growing residential and commercial management market.
THE PMI ADVANTAGE
When you acquire a PMI franchise you will soon discover that you have chosen the most comprehensive property management system available on the market today. The benefits you will receive from the PMI system will give you a competitive advantage compared to other property management companies.
The Property Management Inc. franchise system is comprised of four core systems that when combined together deliver a turn-key business system to the business owner. These systems are what ultimately give you an advantage in the marketplace. No other property management system can come close to the value we deliver to our franchise owners!

A PMI Franchise Provides Next Generation Management Services
Comprehensive business operations training

Best in class property management software

Aggressive advertising & lead generation systems

Unlimited support from property management and business building experts

No Previous real estate experience necessary
PMI Management Tools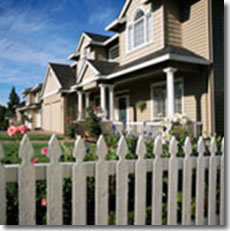 Next generation property management software

Your own custom website that integrates software, accounting, marketing, and your property listings, that allow you to run your business form anywhere

Portals for your property owners and tenants to communicate with you

Proven customer lead generation systems

Systems to convert those leads into contracts

Access to national and local vendors

Access to online support, training resources and webinars
TESTIMONIALS
"When I started exploring the property management industry I had to decide if I was going to start a business from scratch or invest in a franchise. I am so glad that I went the franchise route and I am especially glad that I chose the PMI franchise system. PMI is really a turn-key business, they had all the vendors in place of me, a complete knowledge base in the back office and the software is at the cutting edge of the franchise industry. My website is professional and my print materials are top-notch. I am thrilled with my new business." - Dave, Richmond, VA

"I researched several franchise opportunities and what attracted me to PMI is the fact that I can manage both commercial and residential properties. This gives me access to two multi-billion dollars markets. I just couldn't find another opportunity as exciting as PMI." - Mark, Indianapolis, IN
"When I started looking at investing in a property management franchise I wanted to find a franchise that would show me step by step how to grow my business. I wanted to know how I was going to get clients. The PMI Client Acquisition System did just that. PMI helped me double my portfolio in just six months after being in the businesses for six years!" - Richard, Evansville, IN
Property Management Inc. is currently accepting inquiries from the following states: Alaska, Alabama, Arkansas, Arizona, California, Colorado, Connecticut, Washington, D.C., Delaware, Florida, Georgia, Hawaii, Iowa, Idaho, Illinois, Indiana, Kansas, Kentucky, Louisiana, Massachusetts, Maryland, Maine, Michigan, Minnesota, Missouri, Mississippi, Montana, North Carolina, North Dakota, Nebraska, New Hampshire, New Jersey, New Mexico, Nevada, New York, Ohio, Oklahoma, Oregon, Pennsylvania, Rhode Island, South Carolina, South Dakota, Tennessee, Texas, Utah, Virginia, Vermont, Washington, Wisconsin, West Virginia, Wyoming.
Interested parties should have at least $30,000 in liquid capital to invest.