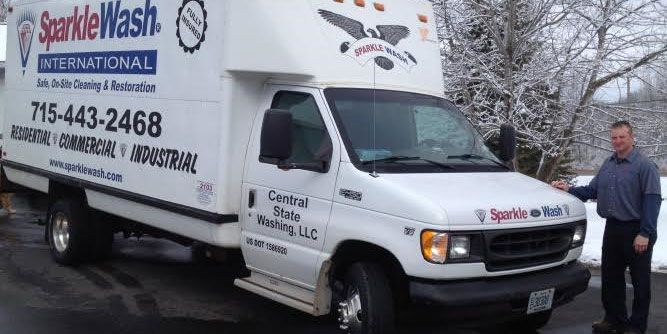 WE ARE NOT A CAR WASH. WE HAVE SO MUCH MORE TO OFFER.
Sparkle Wash is the WORLDS LEADING pressure washing company with more than 80 locations in the United States, Canada and Southeast Asia - no other system cleans as well and is so adaptable. The PATENTED pressure washing equipment allows Sparkle Wash owners to perform countless jobs others simply cant. Plus, Sparkle Wash specialized ENVIRONMENTALLY SAFE cleaning products outperform all others hands down.
Because of superior technology and training, Sparkle Wash franchise owners can work safely on a wide variety of surfaces such as masonry, marble, granite, brick, stone, metal, rubber, vinyl, wood in a diverse array of HIGH DEMAND markets:
Commercial retail plazas, apartment complexes, stadiums, restaurants, building exteriors, graffiti removal, awnings, signs, parking lots and more.
Residential home exteriors, swimming pools, decks, hot tubs, grills, patio furniture, roofs, gutters, driveways, sidewalks, wood fences, awnings, screens and more.
Fleet fleet trucks, buses, vans, RVs, motorcycles, railroad cars, ships, boats, ports, marinas, bridges, tunnels, parking garages and more.
Construction paint preparation, stain removal, chemical stains, mortar tag removal, striping, ice removal and more.
Industrial factory floors, roofs, tanks, towers, stacks, mold and mildew removal, algae buildup, rust stains, grease, oil, and more.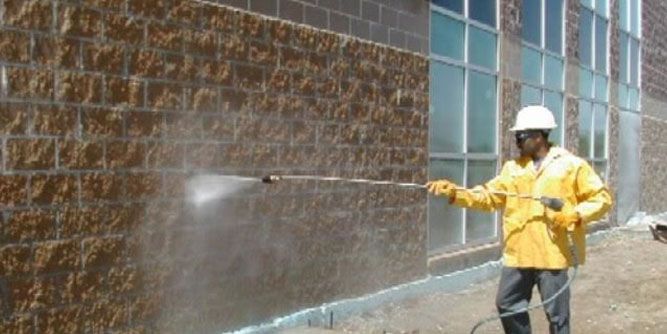 DISTINCT ADVANTAGES FROM THE START
Sparkle Wash owners have a distinct competitive advantage from the start. Armed with brand recognition, reliable equipment, environmentally friendly cleaning products, open territories, proven marketing and experienced support, Sparkle Wash franchisees operate at a higher level than the competition.
You too can benefit from the support of the WORLDS MOST EXPERIENCED pressure washing experts. New franchise owners sign-on and launch their local business in only 2 to 3 MONTHS. They received complete training as well as everything they need to operate immediately at the industry's highest standards. The startup package includes:
Ford Commercial Transit van w/logo decal package
Sparkle Wash Eagle D253 equipment package
Sparkle Wash detergent package (30-day supply)
Accounting and administrative software
Vehicle ladder racks, transfer and application components
Fully optimized local website with Google AdWords support
Inbound Marketing and Social Media support
Marketing collateral, uniforms, reference manuals
Office forms, letterhead and envelopes
Franchisee intranet platform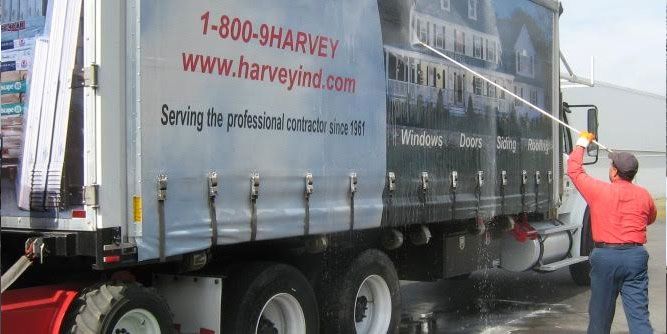 NO INDUSTRY EXPERIENCE NEEDED
Industry experience isn't important. Most Sparkle Wash owners had never done pressure washing before. What is important is a desire to build your own business, the ability to manage others and the confidence to sell truly superior, more versatile and more effective services.
Competitors lack the experience, knowledge, training and resources to be the pressure washing leader in your market. Sparkle Wash will give you the tools, the training and the inspiration to achieve all your personal and financial goals!
JOIN THE SPARKLE WASH FAMILY!
Imagine how happy you would be with job security, a steadily growing income and plenty of markets for future expansion. Sparkle Wash can give you the tools, the training and the inspiration to achieve all these goals - and more!