About Us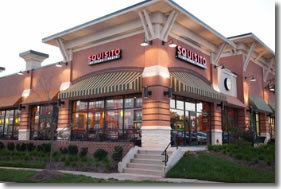 Your neighborhood Italian eatery…
Squisito® is the place to visit or call for a mouthwatering pizza, pasta, salads and sandwiches. Our family recipes are made fresh for you! You'll fall in love with our authentic Italian dishes served with just the right touch of all the best and freshest ingredients.
Quality you can count on…
Our authentic Italian recipes, high-quality ingredients, clean environment, great customer service and competitive prices are what sets us apart from the rest. All of our food is made to order, from our salads to our generous servings of pasta dinners. We are dedicated to providing only the best tasting Italian Pizza and entrees.
Why Choose Squisito?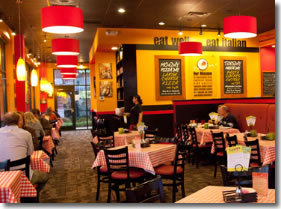 Our commitment to quality and family has created a unique franchise opportunity that is both profitable and a joy to own. Squisito has over 15 years of experience in successfully serving up classic, Italian dishes made with the finest, Italian ingredients. The combination of our hand-picked tomatoes from the fields of CA, our authentic family recipes for our sauces, and the brand-quality supremacy of Grande cheese promise the best taste experience to each and every guest in every franchise. Working with each franchise location as a TEAM, we know we can achieve this goal. Our franchise provides: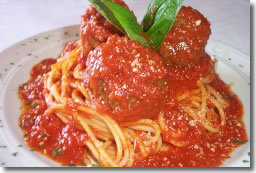 Limited Competition in Fast-Casual, Italian Space

Family-Friendly Environment

Proprietary Sauces and Family Recipes

Catering and To-Go Offerings

The Best Italian Food at Family-Friendly Prices

Extensive Menu

A Team with Years of Experience in Creating Multiple, Successful Brands
Training and Support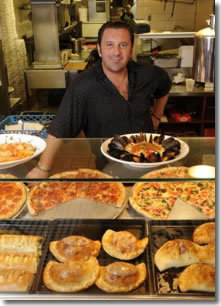 Our initial training program consists of approximately four weeks of classroom and on-site training at one of our affiliate restaurants in Maryland. We request that you and two of your mangers attend training. In addition, we will provide you with one of our trained team members at your site for up to 14 days (to be scheduled around your opening).
Your training program is intensive and includes: Recipes and Prep Procedures, Quality and Service Standards, Inventory Procedures, Equipment and Safety, Brand Compliance, Food Safety, and Sanitation and Health Code Compliance. The training program will ensure that you are ready to open and run your Squisito Pizza & Pasta restaurant with complete confidence from day one.