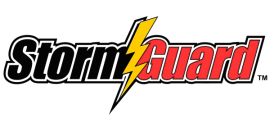 Description of Business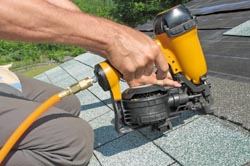 Storm Guard is the nation's #1 exterior restoration franchise company. Storm Guard has assisted over 11,000 customers with replacement of roofing, siding, window and gutter projects resulting from hail or wind damage. Our work is done at the cost of the insurance industry, not the customers themselves. Our program only requires customers to pay their insurance deductible for our services and nothing more. We negotiate the total job costs with our customer's insurance carrier and then complete the scope of work. Storm Guard also does non- insurance paid general construction as well.
Unlike fire and flood restoration companies specializing in interior restoration, Storm Guard focuses not just on the removal of damaged items but in the actual replacing of materials and products to the homes/businesses exterior. This is an emerging area for the hugely popular restoration category and is the first of its kind.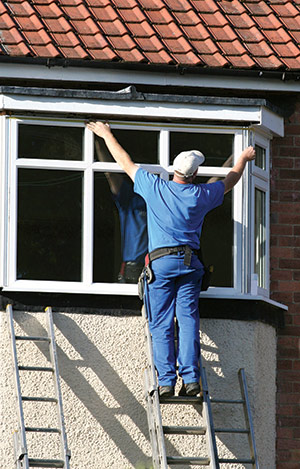 Storm Guard is proud to be the Nation's First Insurance Exterior Restoration Franchise. Storm Guard offers franchisees innovative and sophisticated methods to develop a large and successful residential exterior restoration business. The Storm Guard business model combines simple business fundamentals with solid systems, the latest in weather technology and an unprecedented support infrastructure, driving towards tremendous income potential. If needed, Storm Guard handles all of the insurance negotiating (Supplementing Department) from a centralized location on behalf of the franchisees. Jobs were increased an average of 18% in revenue with no additional work or cost to the franchisee. This is documented in our Item 19.
Key Business Features
Quality brand, quality people and a powerhouse direct sales and marketing program. Our systems and tools are built to help our franchisees grow BIG businesses. The model can be scaled to the wants and needs of the franchisee. Storm Guard offers robust customer acquisition and retention programs, from telemarketing to direct mail and door-to-door canvassing.
Call Center – Storm Guard has a call center to set appointments for Franchisees Sales Reps
Proprietary Back Office System – Storm Guard offers a computer software system that will allow the owner to have a bird's eye view of the entire operation. Our software will handle everything from scheduling sales leads to final accounting. With training videos available on the software it is valuable tool.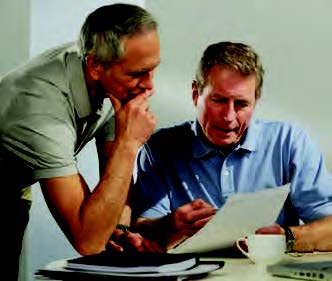 Weather Detection – Storm Guard utilizes the latest in weather technology software to determine damaged areas and past storms. Armed with this information our franchisees have a significant advantage over local competition.
Targeted Marketing & Sales Efforts – With Storm Guard's ability to track historical data on storm activity within the franchisees APR the franchisee can target specific areas. With the ability to know storm data, zip codes affected, number of homes in zip and hail size or wind damage, franchisees can market using both traditional and direct sales marketing strategies to leverage revenue opportunity.
Recruiting Assistance - Storm Guard has a national recruiting firm that specializes in restoration services to assist owners in both their initial staffing and on-going staffing needs.
Ideal Candidate
Our ideal candidate will have a management & driver type personality. Even though this is a construction restoration opportunity there still is a major amount of sales managed by the franchisee, sales manager and sales teams. The ability and desire to motivate is critical for success. This is a business that can be scaled dramatically to the franchisees needs/wants. We prefer that prospects have Management Skills since this is their main role in the business.
Competitive Advantage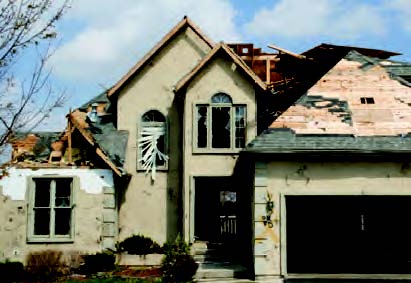 The hook for our concept is the fact that we are the first in this category and in the Nation. Along with our insurance supplementing department and direct sales strategies Storm Guard is a force to deal with.
No National franchised competition! Storm Guard is the pioneer of this new niche in exterior insurance restoration. With this newness come great opportunity to franchisees or pioneers as well call them to grow with a proven system.
Amazing Item 19 along with insurance supplementing department allows franchisees to generate more sales and train more sales people.Our Item 19 shows over $800,000 for mature territory ($200,000 plus in year one)
Great Validation
12-year track record
Sophisticated back office system that provides real time information to the franchisee. Franchisees can see their profitability and jobs in production live from any internet connection (i.e. iPhone, Blackberry, Laptop) from anywhere.
Highly experienced support staff
Call center that generates business. Our call center books customer appointments for franchisees.
Exceptional marketing and design team that create eye-catching "call to action" material.
Each franchisee will have an individual micro website and local branding campaign that they can personalize, built for them by our marketing professionals.
Rhino 7 Franchise Development Corporation's 20 years of franchisor development experience.
Franchisor Training & Support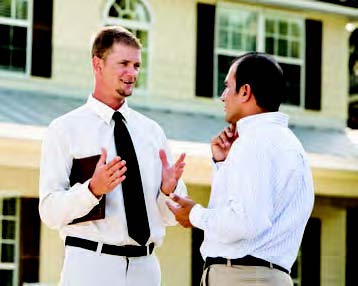 2 months of Operations/Sales Training
1 week at corporate location
Multi-day field training
All field support staff is knowledgeable, experienced and available to franchisees.
National Convention (Annually)
E-Training
Corporate Support Center
Weekly productivity calls with Franchisee
Financial/Terms
Investment range: $200,000 - $300,000 (includes Working Capital)
Net worth: $450,000+
Liquidity (cash, stocks, bonds) requirement: $200,000 - $300,000
Vet Fran Program: $1,000 off franchise fee
Average number of employees required: 4+