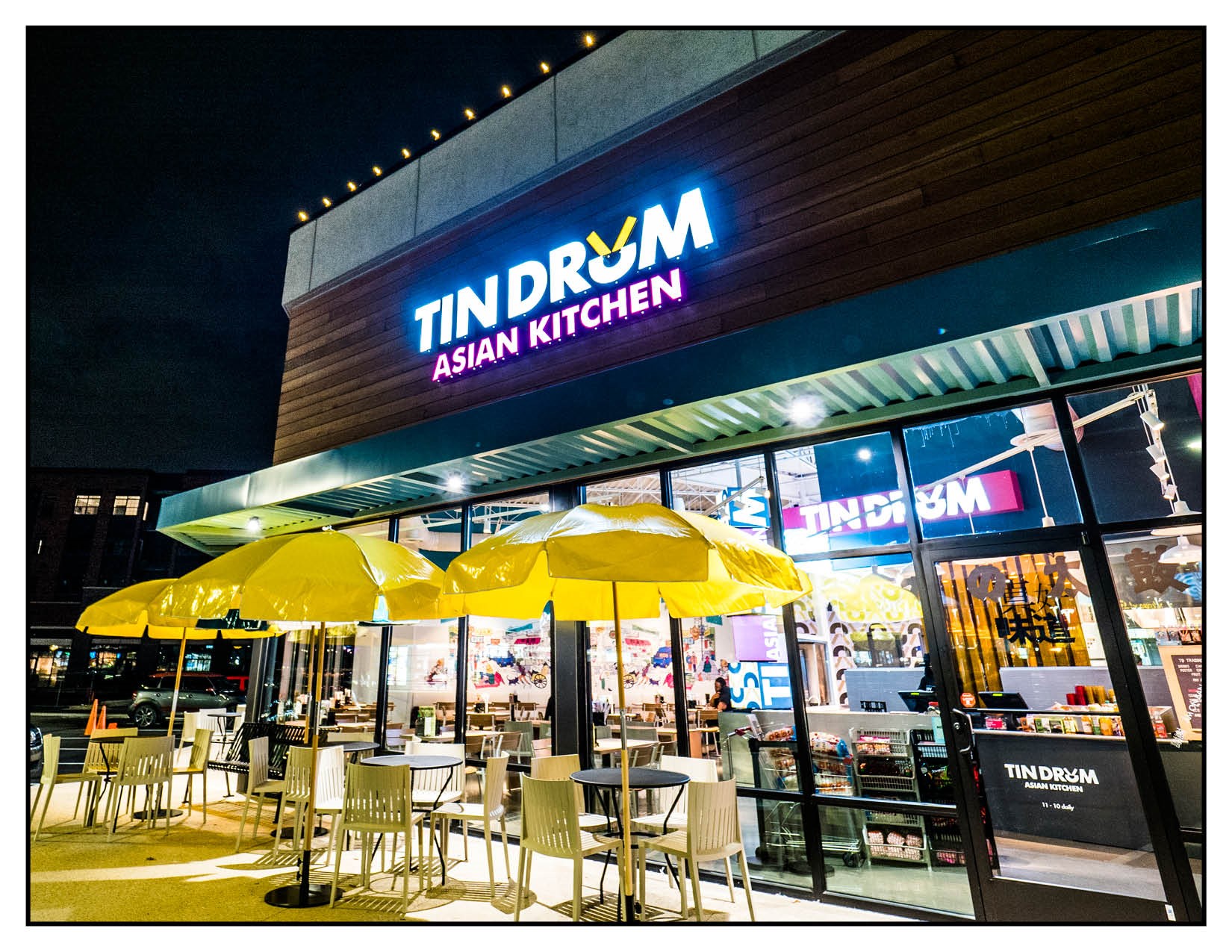 VISIONARY FOUNDER. STRATEGIC PARTNERS. SOLID SALES.
AUV: $963,931*
Turnkey Buildout Range: $351,800-$563,250
To create Tin Drum Asian Kitchen, Steven Chan drew on the energy of the streets of Hong Kong, where he lived as a child, and developed menu items to appeal to Americans who had adventurous palates and were seeking new and bold flavors. His first restaurant was on the Georgia Tech campus, his alma mater, where he had studied architecture. He joined with BIP Capital, majority owner of the Tropical Smoothie Café franchise, in order to prepare the brand for future growth."
When you become a Tin Drum Franchise Owner, you become the face of the brand for your customers and the community. And we don't make you do it on your own. You will receive comprehensive training and ongoing support from experts in the fast-casual franchise restaurant community.
Tin Drum's open theatre-style kitchen invites customers to experience the excitement of hand-crafted Asian cooking. Tin Drum serves Asia's greatest hits. They are made fresh and can be customized with different spices and levels of heat.
These bold and less ordinary flavors cost an ordinary amount – making our franchises competitive in the market. Our fresh-to-order food satisfies both our take out and dine in customers, which split around 50% each.
Tin Drum provides highly developed systems and measures for superior ease of operations and maximized efficiencies and economics. Systems include everything from inventory and scheduling to forecasting and real time sales and labor. A highlight of these systems is our tablet-based guide that gives owners, employees, and managers daily to-do lists, guides them through kitchen walks, recipes and more. It even monitors food safety and operates and monitors all of the labeling controls making every day easy for the whole staff and insuring fresh and safe products.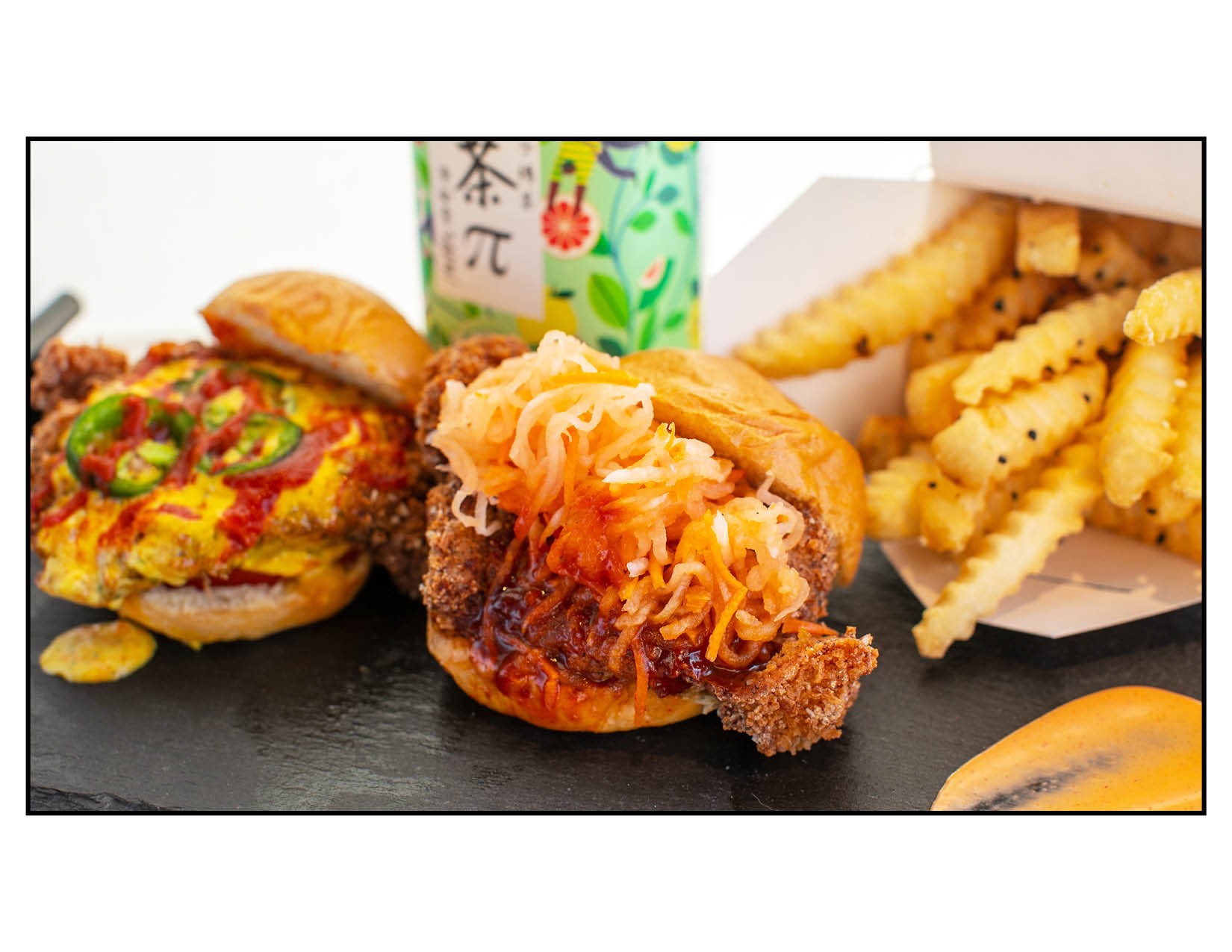 NOW SERVING: LESS ORDINARY.
Tin Drum Asian Kitchens are inspired by the energy and atmosphere of the streets of Asia. Founder, Steven Chan, began Tin Drum in 2003 to bring people from all walks of life together to share in a meal that was both tantalizing and comforting. We aim to design a unique experience that's unlike any fast-casual restaurant. We pour our passion into every dish by combining comfort food with exotic flavors. We've created an adventurous menu of designer cuisine that includes options for every taste.
The fact is, there's nothing in the fast-casual category that compares to Tin Drum. Other franchises can't compete — not on price, and certainly not on flavor. We set the standard when it comes to fresh-to-order pan-Asian. We lead in our industry not only because of our flavorful dishes, but because our operations are seamless, high-tech and easy to execute. We are looking for passionate foodies like us to join our team.
With those 15 years of experience, and 11 locations across the US, we have the proven success with plenty of room for people like you to help us grow. And with Asian and fast-casual as two of the most popular and fastest growing segments in the restaurant sector, you can feel confident in your investment.
Our restaurants are typically between 1,800 and 2,200 sq. feet (smaller than most meaning less overhead) of Asian inspired theater, with bold colors and images, and open shelving stocked, market-style, with noodles, proprietary sauces, and other ingredients used in cooking. Some locations also include a small set of retail product offerings featuring a variety of cool, exotic, and unique items from around the world.
Tin Drum offers sit-down dining and takeout, with 60% of the business in lunch and 40% in dinner. Tin Drum's customers are equally split at 50% dine-in and 50% takeout.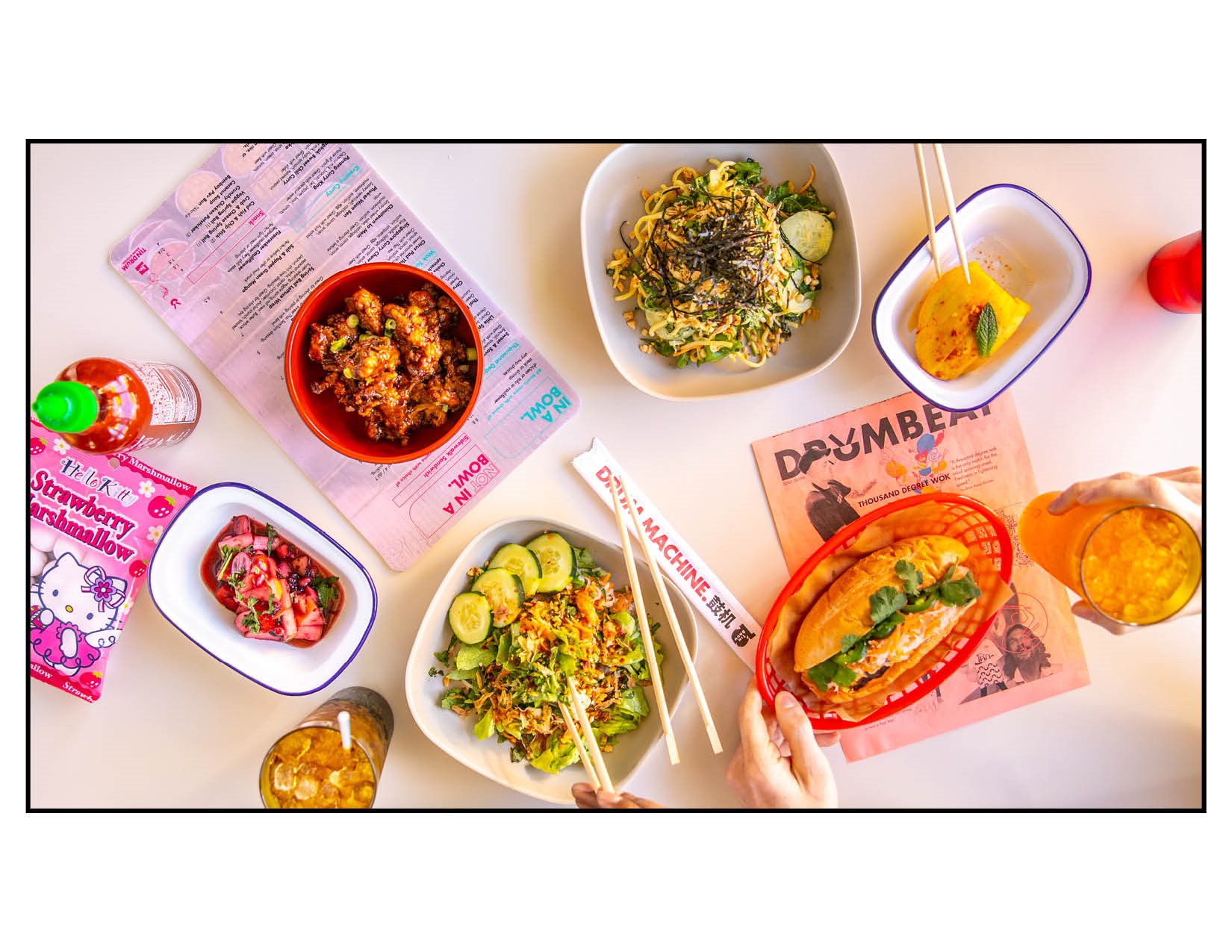 Interested in opening a restaurant?
Tin Drum Asian Kitchen is looking for passionate people who want to get in on the next big thing in global dining. We're not your everyday franchise. Our owners are driven to succeed, prefer Asian flavors that are big and bold, and are looking to capitalize on the huge demand for fun, fast casual restaurant concepts. We can even help find you the right partner to co-found your franchise.
Qualified candidates must have:
Restaurant experience
$150,000 in liquid assets and a minimum net worth of $500,000
And must be willing to invest between $351,800-$563,250*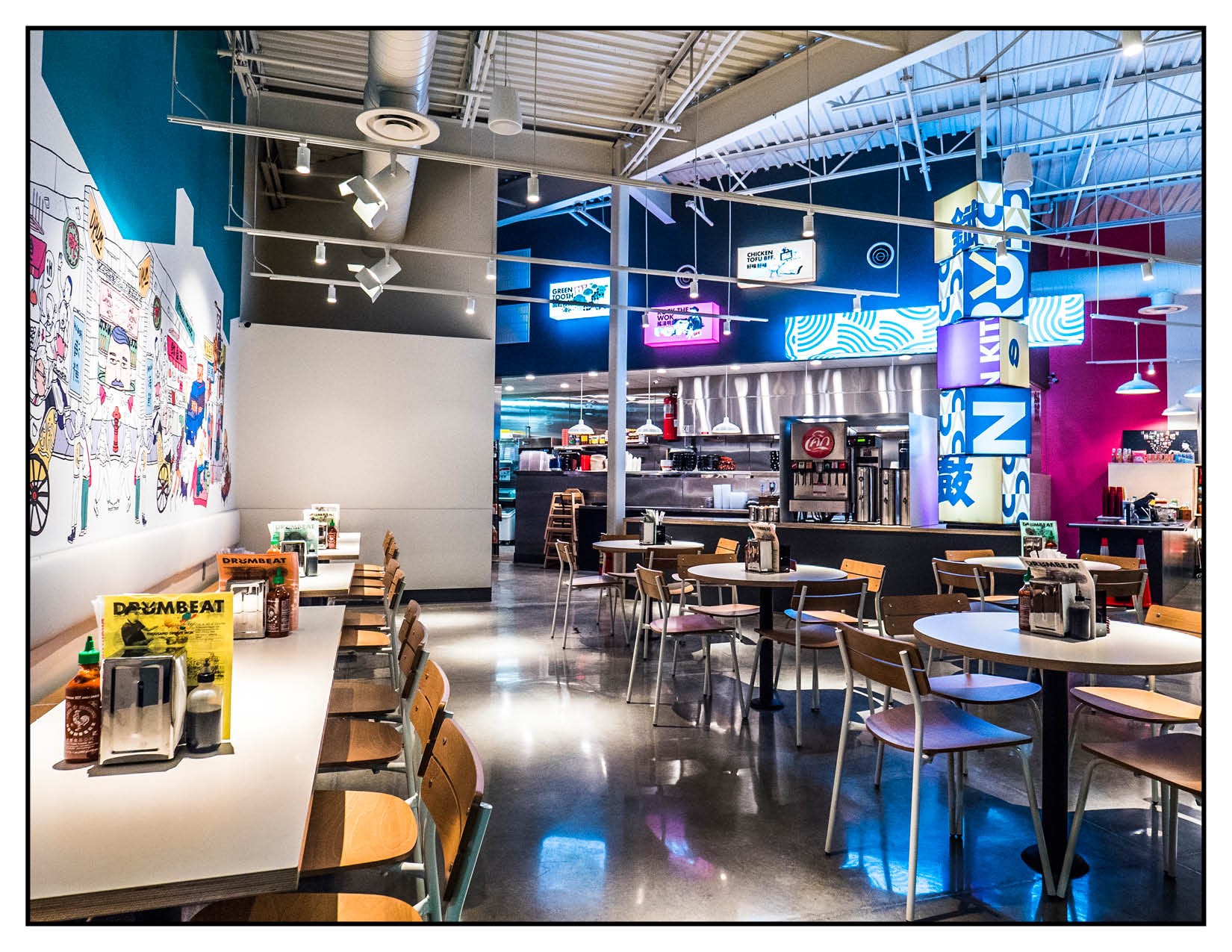 * *AUV based on a mix of corporate and franchise locations for calendar years 2015-2018. Please refer to our FDD for details.