Overview
Welcome to a Natural Opportunity


With a franchise from the Wild Bird Centers of America, Inc., you will make a positive difference in your community, doing work you find meaningful and satisfying. You'll be your own boss and enjoy mixing business with your passion for birds and nature. Our stores sell top-quality birdseed and private-label seed blends that are field-tested and proven to attract a wide variety of wild birds. In addition to an extensive selection of private label feeders, birdbaths, nest boxes and other bird feeding products, Wild Bird Center stores offer an exciting variety of backyard and nature-oriented gifts and books, plus an additional range of binoculars and garden supplies. Whether you're a backyard birdwatcher or an experienced naturalist, you'll enjoy the rewards of teaching others more about the environment that surrounds us. We are here to help you take a professional, business-like approach to making your dream a reality.
Products & Services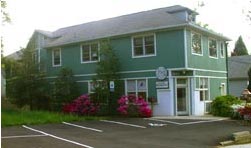 There are approximately 85 Wild Bird Centers serving communities across the United States. Our full-service stores carry a complete line of birding products including seed, suet, feeders, baths, houses, books, hardware and garden accessories. Whether you are looking for unique bird houses or require materials to set up your own custom back yard feeding station, we have what you need! You'll also find a variety of exciting nature-oriented gifts for any occasion as well as a variety of unique local products, hand-picked by the owner of the store.

Knowledgeable, caring staff assure that each Wild Bird Center serves as a valuable community information resource. In addition, most stores provide a regular series of bird walks, demonstrations, children's programs, seminars and educational events.

Beginning in 1985 with a single store in Cabin John, Maryland, a suburb of Washington, D.C., the Wild Bird Centers of America, Inc. has subsequently grown into a leading franchisor in the birding industry. Our corporate staff provides advice and services to Franchisees and is in constant touch with a wide range of vendors as we continue development of the ultimate line of specialty birding products.
Training & Support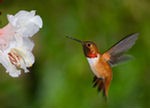 Comprehensive Training: Our highly praised program is evidence of our dedication to helping you get the most from your store. During training, you'll receive a library of materials, hands-on experience and access to online reference tools to help you become an expert in wild bird store management. Our goal is to give you a "turn key" program for the first twelve months so that you hit the ground running with confidence, while allowing you to concentrate on getting to know your operation, product and customers.

Store placement and design package. In close association with our franchisees, we select the best spot available for the store, aid in lease negotiation as well as offer a complete design and fixture package that makes coming to your store an experience customers want to enjoy again and again.
Exclusive pricing on products and services. Our team works hard every day to bring you the most competitive quality and prices available. We qualify, test and maintain vendors and products in order to keep our stores at the top of their game.
WBCA Community: WBCA's Intranet allows all stores to communicate with each other, download resources and check sales results. Among other valuable features, this site includes discussion forums, information on special purchasing opportunities exclusively for WBCA franchisees, information on new products, sales results and many other features to give each Wild Bird Center owner a window into the industry and materials to help them succeed.
Are You a Good Fit for Wild Bird Centers of America?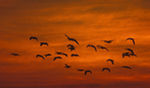 Although great experience to have, this is not the usual reason to partner with a franchise organization. We provide twenty years of experience operating retail stores and can offer you the knowledge necessary to be successful. This knowledge includes comprehensive training and support that covers marketing, business operations, merchandising, education, location, etc. Sharing our historic and national experience with you is just one reason why your chances for success are greater with our company.

You must have the determination, creativity, and flexibility to apply a proven system of operation to your local situation to make it work successfully. Your personal communication skills are also key to your success. WBCA looks for candidates who project a love of nature and people because these are usually the qualities that are most important to customers.