Childrens Franchises
Math and Science Tutoring Franchises
Search through FranchiseBuy.com's Math and Science Tutoring Franchises. FranchiseBuy.com is the perfect starting point for entrepreneurs looking to open their own Math and Science Tutoring Franchises. Search through Math and Science Tutoring Franchises by brand, location, or investment required.

e² Young Engineers
Liquid Capital: $39,000
e² Young Engineers' unique programs introduce theoretical knowledge, and practical implementation of this knowledge, in the Science, Technology, Engineering and Mathematics (STEM) fields.

Young Rembrandts
Liquid Capital: $50,000
Young Rembrandts offers you a way to positively impact the lives of children through art while enjoying the rewards of owning your own business.

BRICKS 4 KIDZ
Liquid Capital: $29,350
Bricks 4 Kidz provides project-based programs designed to teach principles and methods of engineering to children, ages 3-12, using LEGO® bricks through after-school classes in public and private Elementary and Middle Schools, as well as pre-schools

BrightStar Healthcare
Liquid Capital: $100,001
At BrightStar, we are in the business of providing the full continuum of homecare, childcare, staffing and support services for individuals, families and healthcare facilities.

centertec Virtual Reality Franchise
Liquid Capital: $300,000
centertec the World's First Virtual Reality Franchise. Own an Innovative, State-of-the-Art Virtual Reality Franchise TODAY!

CLUB Z! IN-HOME TUTORING
Liquid Capital: $30,000
Join Club Z! and cash in on the 10 billon dollar tutoring and test prep market. Club Z! is the world's Premier In-Home and Online Tutoring Service. Manage a staff of teachers from your home and be part of over 400 franchises worldwide. No experience necessary. We assist franchise owners with recruiting their initial Staff of qualified teachers.

College Nannies and Tutors
Liquid Capital: $172,000
Our Nanny service is so successful because it efficiently and effectively meets the needs of busy families.

Huntington Learning Center
Liquid Capital: $50,000
Huntington Learning Center provides quality instruction to tens of thousands of students in kindergarten through 12th grade through our national network of franchised and company-owned Huntington Learning Centers.

Mathnasium Learning Centers
Liquid Capital: $100,000
With more than 700+ centers – and an average of two more opening each week – Mathnasium is rapidly growing around the world. That's because we are passionate about what we do. It's also because our franchise combines all of the factors experts agree are critical to maximize your probability of success: Exceptional market demand, a superior product, the right people and support along with a proven track record. Becoming a Mathnasium franchisee is an opportunity to truly love what you do.

Mathnasium Learning Centers Franchise
Liquid Capital: $90,750
Becoming a Mathansium franchisee gives you the opportunity to improve the lives of children while improving your quality of life. Our proven business system has exceptional market demand, a superior product and the right people and support to set you up for success.

Montessori Kids Universe
Liquid Capital: $80,000
Become a Montessori Kids Universe franchise owner and begin a journey that will change your life and lives of the children you serve. You will become a part of one of the most rewarding business opportunities in the childcare education sector.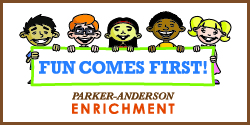 Parker-Anderson Enrichment
Liquid Capital: $40,000
Parker Anderson is the only franchise that provides multiple income streams for schools, community centers, summer camps, and birthday parties. We go where the kids go, all year round! For over twenty-five years, Parker-Anderson Enrichment has offered the most diverse selection of kids programs that any franchise has to offer. Our motto is "Fun Comes First," our intention is to educate through hands-on learning, and our hope is that students around the world can share our abundant array of classes.

Pump It Up
Liquid Capital: $100,000
Interactive inflatables in a private party facility offer parents everything they need to host a great celebration. Pump It Up™ takes care of the organization, child supervision, party set-up and party cleanup. Parents can actually relax and enjoy the party too!

The Goddard School
Liquid Capital: $250,000
The Goddard Schools have achieved a unique position in both the franchise and childcare industry as a franchise system that is committed to providing support for the dedicated franchisee and answering the urgent need for high-quality childcare.
Submit Now to Get a
FREE eBook
-
Read More
Transitioning from Employee to Entrepreneur
"
... a step-by-step guide to help you make the transition from the employee culture to that of the entrepreneurial world. This book is a complete toolkit and user's guide for success for everyone who dreams of starting his or her own business.
"
Receive FREE Franchise Info

Selected Companies:
Loading request list...
You Contact Information