Food and Restaurant Franchises
Taco Franchises
Search through FranchiseBuy.com's Taco Franchises. FranchiseBuy.com is the perfect starting point for entrepreneurs looking to open their own Taco Franchises. Search through Taco Franchises by brand, location, or investment required.

Coyote Ugly Saloon
Liquid Capital: $100,000
At Coyote Ugly Saloon, we are focusing on aggressive Global Expansion in non-US Territories; that means huge opportunities for potential Franchisees!

Carl's Jr. Restaurants
Liquid Capital: $300,000
When you become a Carl's Jr.® franchisee, you're teaming up with one of the largest, most experienced restaurant companies around. CKE Restaurants Holdings has a coast-to-coast presence with more than 968 restaurants and a solid track record.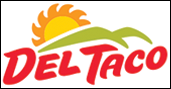 Del Taco
Liquid Capital: $500,000
The first Del Taco opened in 1964 in Barstow, California with a concept that caught on quickly -- freshly prepared, made to order Mexican/American food, fast service and value.

Maui Tacos
Liquid Capital: $100,000
We've taken the best flavors of Mexico and fused them with the flavors of aloha to do a hula on your tongue!

Moe's Southwest Grill Franchise
Liquid Capital: $200,000
Moe's is known for its appreciation of classic rock, cool-without-trying-too-hard personality, and of course, the best burritos this side of the border.

Taco John's
Liquid Capital: $350,000
Taco John's Mexican Restaurant serves generous portions of fresh tasting, boldly seasoned, Mexican food served quickly and pleasantly for a fair price.
Submit Now to Get a
FREE eBook
-
Read More
Transitioning from Employee to Entrepreneur
"
... a step-by-step guide to help you make the transition from the employee culture to that of the entrepreneurial world. This book is a complete toolkit and user's guide for success for everyone who dreams of starting his or her own business.
"
Receive FREE Franchise Info

Selected Companies:
Loading request list...
You Contact Information